Nivi Watson
Nivi Watson is a professional blogger. Nivi's blog is all about business topics. She also writes about home improvement, health, entertainment, technology, and much more. She is read by thousands of people daily from around the world.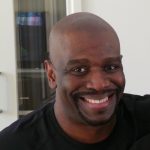 Dwayne Cross
Dwayne Cross has a colourful background that has seen him tour most of the globe. This is particularly interesting that now he organizes tours for others. His background goes all the way to the streets of Chicago where Dwayne learned his first "trade"…basketball. After moving to California, Dwayne took his basketball skills and earned a scholarship to university at United States International University San Diego (USIU). Upon graduating Dwayne played professionally in Turkey in Europe for the European Cup, and South America (Argentina) and Australia. He also had an exciting one and a half years as a Harlem Globetrotter.
Kim Hanieph
Kim Hanieph born on December 4, 1980, in California. Kim rose swiftly through the ranks of fashion modeling to become one of the world's top supermodels. She booked 25 runway shows while in California, an unprecedented feat for a newcomer to the industry.
Randon James Morris
Randon James Morris is a creative man and has a healthy imagination. His creativity helped in creating a wonderful design for Acai Chews.
Rishabh Kumar
Hi, I'm Rishabh Kumar, working as a online marketing consultant in a leading marketing firm. My interest lies in conducting comprehensive research and writing on unexplored topics. If you have any queries, get in touch with me @ digitechrishabh@gmail.com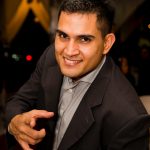 Joe Maillet
Joe Maillet is a freelance writer and author of many articles. He works closely with online marketing tricks and providing solutions to B2B and B2C businesses. You can read his blogs on All Perfect Stories and other platforms.
Dr. John Kevin Schow
Dr. John Kevin Schow, DMD is an endodontics practitioner in Vancouver, WA and has been practicing for 21 years. He graduated from Oregon Health and Science University School Of Medicine in 1995 and practices endodontics.
Mark McCool
Mark McCool is an innovator who lives by uncompromising standards. Over the past 20 years, he has been the mastermind behind some of the wellness industry's most unique products.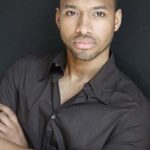 Lameen Witter
Lameen Witter is an experienced person who is an expert in creative marketing and production. He is known in the industry for storytelling, brand marketing, digital strategy, leadership, radio, television, and graphic designing. He knows how to pitch different ideas, how to implement creative integrative communication, marketing, and promotional strategies, across the digital channels to promote brand awareness. He is a leader who never stops learning and always comes up with the innovative and unique branding and marketing ideas to rule the industry.
Alex Korchmar
Alex Korchmar is a well-established presence in the New York construction industry as the leader of Alkor Capital.
Shylesh Sriranjan
Shylesh Sriranjan financial planner from Melbourne, Australia is an expert in the world of technology and gadgets. He possesses the knowledge about the latest market trends and technology. For the gadget lovers, He is a source for news and data on the most recent and most prominent #tech #gadgets from around the globe!
Jack Louis
Jack Louis is a good experience writer, blogger and social media promoter by providing valuable information which help readers to get more ideas.
Myriam Borg
Myriam Borg is an Australian businesswoman who coined the term momtrepreneur as her niche business style, she is the author of the highly acclaimed Lost Funds Location and Recovery Guide The Refund Consulting program 2017 version, she is credited with being the founder of the lost money Refund industry. Myriam is based between Sydney, Australia and Vava'u, Tonga. She is an avid traveler and runs her business while traveling the globe.
Mehul Mathrani
Mehul Mathrani is a professional who is able to lead groups of people effectively. He has recently received accolades from his team members as being an able and competent leader.