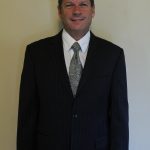 John O Meadors
Dr John O. Meadors PHYSICIAN IN THE STATE OF UTAH is Principal Owner at Dynamic Consulting in Provo, Utah Area, Medical Devices.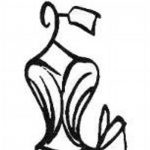 Darius Cordell
Darius Cordell is a Wedding Dress Designers firm in the Texas which allows their buyers to customize and creates a specialized item.
Anamika Verma
Anamika Verma writes various types of tutorial related to finance and has a vast experience as a financial advisor. Her expertise on financial issues is well sought after and she is known for her in-depth knowledge topics such as loan, fund. house finance. She has written more than 1000 blogs on topics related to house, home, home improvement and much more. A post-graduate in finance management, Anamika loves to travel or cook in her free time.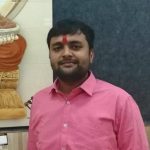 Biren Agrawalla
Biren, an Information Technology engineer, graduated from Veer Surendra Sai University of Technology,Odisha. He has 4 years of work experience in Qlikview at Indian IT services giant Tata Consultancy Services. With big ambitions since his childhood, he has a right attitude and aptitude of making his mark. He is the CEO of Mytyles.
Joel Borthwick
Joel Borthwick is basically from Australia but is keen to explore everything under the sun. He is a part-time blogger, well acclaimed for his blogs on topics like - home improvement, business, lifestyle, health, travel and fashion. He aims to solve day-to-day problems of people through his blogs.
Candy Lars
Candy is a lifestyle enthusiast. She particularly likes reading and talking about travel. Candy writes blog occasionally but she's full-time working for ad firm.
Aditi Ahuja
Aditi Ahuja is a noted financial consultant and adviser. As she has worked with several financial organisation for many years, she has extensive knowledge in this sector. She writes on financial affairs, issues and solutions covering a broad range of topics like loans, insurance, investment and funding. Stay updated with her latest blogs.
Rahul Setia
Rahul has over 7 years of experience in digital marketing. Prior to joining ZipLoan.in , Rahul worked at Content Mart and was instrumental in ensuring a 110% year on year growth of the business. Before this, he worked at Jabong as a part of the International Business Expansion team which focused on Overseas Markets. In the initial phase of his career, he worked with autoportal where he achieved a 65% traffic scaling. Rahul holds a Bachelors degree in Technology.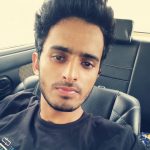 Rahul Yadav
Rahul has proven experience in Digital Marketing and Social Media. He is always willing to learn new digital marketing tools and technology. Rahul has proven track record in social media campaigns e.g. Facebook, Twitter, LinkedIn, Instagram, Youtube, and Google+. He knows how to optimize these tools for marketing purpose. The guy avid drinker of red wine; self-proclaimed steak expert; all-around cool guy.
Siobhan McFadyen
Siobhan McFadyen from London, United Kingdom is one of the world's most prosperous artists. Whether you're in the mood for a thoughtful song or perky pop, Siobhan McFadyen songs will definitely please you.
Myriam Borg
Myriam Borg is an Australian businesswoman who coined the term momtrepreneur as her niche business style, she is the author of the highly acclaimed Lost Funds Location and Recovery Guide The Refund Consulting program 2017 version, she is credited with being the founder of the lost money Refund industry. Myriam is based between Sydney, Australia and Vava'u, Tonga. She is an avid traveler and runs her business while traveling the globe.

Richard Rionda Del Castro
Richard Rionda Del Castro: Here you can check breaking news and the latest updates about Richard Rionda Del Castro at Hollywood. He is known for his work on USS Indianapolis.