Top Authors of a week
David Neeble
David Neeble is a freelance writer who can actually answer yes to the question, "And from that you make a living? In his 10 years as a professional writer, He had worked in proposal management, grant writing, and content creation. Personally, he's passionate about teaching his family how to stay safe, secure and action-ready in the event of a disaster or emergency.
James Dean
My name is James Dean, I am working as an Interior Designer & Home Decorator. An award winning interior designer residential and commercial spaces. I have 7+ years of experience as consultant and need a place where I can share my views and knowledge with people around the World.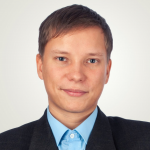 Mike Haynes
Mike Haynes is the executive Vice President of Machine shop. Prior to Machine shop,Mike Haynes is a writer has a deep knowledge about industrial growth,helped many business owners through his blogs.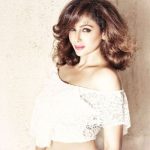 Shilpi Agrawaal
This article has been shared by shilpi agrawaal who is a professional writer and blogger.
Elison Evan
I am an addicted blogger and writter. I have worked with reputable real estate agencies and marketing companies. You can expect 100% transparency, no horror stories, and nasty surprises when working with Me.
Myriam Borg
Myriam Borg is an Australian businesswoman who coined the term momtrepreneur as her niche business style, she is the author of the highly acclaimed Lost Funds Location and Recovery Guide The Refund Consulting program 2017 version, she is credited with being the founder of the lost money Refund industry. Myriam is based between Sydney, Australia and Vava'u, Tonga. She is an avid traveler and runs her business while traveling the globe.
Carl Kruse
Carl Kruse has more than 25 years' experience as an entrepreneur and consultant. Mr. Kruse began his career with Deloitte and Touché in New York and continued with that firm in London. He went on to work with the political risk arm of Kroll Associates in Washington, D.C. where he was the director of its information & intelligence service.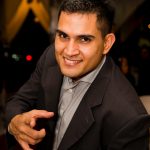 Joe Maillet
Joe Maillet is an avid reader and a writer by heart. He is an author, freelance writer and a contributor writer, who write articles and blogs for various leading online media publications and for CEO and entrepreneurs from across the world. He keeps himself updated with the latest marketing trends and always recognized in the industry for providing solutions to B2B and B2C businesses.
Aditi Ahuja
Aditi Ahuja is a noted financial consultant and adviser. As she has worked with several financial organisation for many years, she has extensive knowledge in this sector. She writes on financial affairs, issues and solutions covering a broad range of topics like loans, insurance, investment and funding. Stay updated with her latest blogs.
Jena Lucas
It is Jena Lucas and I work for the cubit insurance as a social media marketing manager. I also work for the different platforms to aware the people about the benefits of insurance to secure their assets. Most of us don't realize the importance to secure their private and commercials assets. My blogs will be limelight for those who are really looking for such stuff to get the best information about the property insurance.