Brandi Worley, the mother of two small children from Indiana, was sentenced to 120 years in prison in March 2018 following her horrific crime of killing her own children.
The Sentencing
31-year-old Brandi Worley of Darlington was sentenced in a Montgomery County courtroom. She pleaded guilty to the murders of her two children, 7-year-old Tyler and 3-year-old Charlee in January 2018. She had stabbed them to death in their bedroom while her husband Jason slept downstairs – two days prior to the slayings he had told Brandi he wanted to end their 7-year marriage.
During his ex-wife's sentencing hearing, Jason Worley testified that his children were his entire world. He spoke about Tyler, a first-grader who loved sports and made friends easily, and Charlee, who enjoyed dressing up and having her hair braided. The murders were discovered when Brandi Worley called 911 and confessed to killing her children. She stated on the call that she had stabbed herself and her two children.
The audio of the call was later released to the public. During the sentencing hearing, Brandi Worley did not give any statement, and her attorney failed to provide any explanation for her actions. According to court documents, Worley had told the police that she murdered her two children because she didn't want her husband to have them.
The documents also revealed that Worley had inflicted stab wounds on herself. She had received medical treatment for the self-inflicted wounds before she was taken into custody.
The Victims
Tyler was born on Sept. 17th, 2009, and was a first-grader at Sugar Creek Elementary. He loved playing sports, especially soccer, football, basketball, and baseball. He dreamed of working with computers one day. Charlee was born on Sept. 26th, 2013, and went to preschool. She loved story time at the library and took dance classes plus basketball camp and VBS.
The Timeline of the Crime
Prosecutor Joe Buserlaid out the timeline: on Nov. 15, 2016, Jason Worley told his wife he wanted a divorce. The couple had talked about splitting up before but chose to keep trying for their kids' sake. But when Brandi cheated, Jason figured that was the last straw. The next morning after Nov 15, 2016, Brandi took their kids and spent the day with her mom.
That afternoon, Jason (a software engineer) returned from work and they went to Charlee's dance practice. After dinner at home, Brandi went to Walmart saying she needed pipe cleaners for Tyler's school project – but instead, she bought a knife. When she got back she hid the knife in Tyler's bedroom before going into the living room to play with their kids. Later that night, Jason put them to bed one last time.
Early the next morning, Brandi woke Tyler up for a "sleepover" in Charlee's room – then straddled him and stabbed him repeatedly when he asked what she was doing. Charlee had woken up and gone back to sleep after Brandi said "Nothing." Once Tyler was gone, Brandi Worley stabbed Charlee to death.
Their autopsies revealed they'd both been stabbed multiple times. Worley then stabbed herself in the neck more than once, but she survived. Buser said she was better at killing her kids while they slept than killing herself. Her lawyer Mark Inman told the Journal Review that his client displayed emotion during their initial meetings but later became more subdued. "That's the only way she can cope with it now," he said.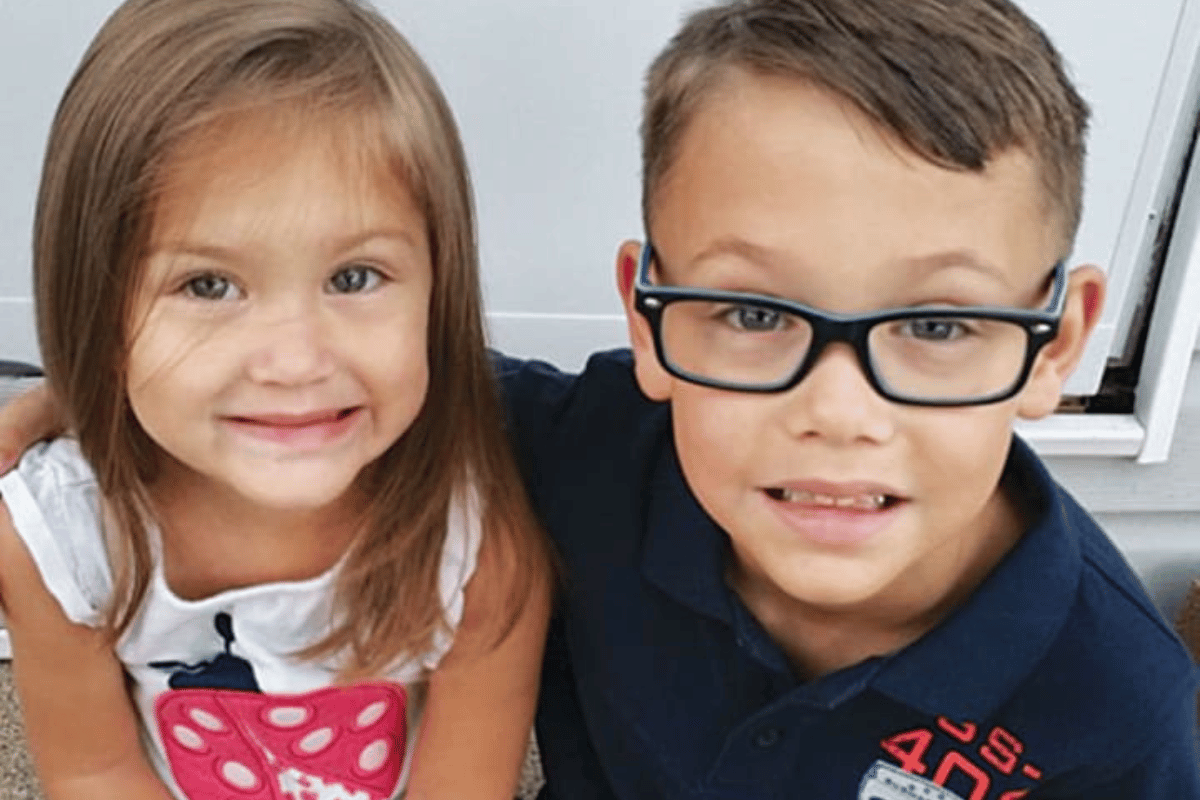 "She doesn't know why she did it." During Monday's hearing, Jason Worley was asked what sentence he'd like to see his ex-wife receive. "All I care about is not seeing her again," he said. "Out of sight, out of mind." Brandi Worley was sentenced to 55 years for her son's murder and 65 for killing her daughter; both sentences are to be served consecutively. She's currently incarcerated in Rockville Correctional Facility.
The Judge's Statement
During the trial, Judge Lori Thatcher Quillen noted that Mrs. Worley "committed an unfathomably horrible act," and said that she was convinced beyond all reasonable doubt that Mrs.
Worley did in fact murder both of her young children with malice aforethought. As such, it came as no surprise when Mrs. Quillen chose to sentence Brandi Worley to two consecutive 60-year prison sentences – one for each child – which means she won't be eligible for parole until at least 2116 if not longer due to statutes regarding convicted felons who are serving life sentences without the possibility of parole or release from custody prior to death.
This case has left many people wondering how someone could commit such a heartbreaking act against their own innocent children; however, given Mrs. Wordey's obvious mental instability it can only be hoped that she will receive proper psychiatric care while incarcerated so hopefully prevent any further tragedies like this one from reoccurring again in the future.
Conclusion
The death of Tyler and Charlee Worley is a tragedy that can never be undone. Brandi Worley's heinous crime has been punished with the maximum sentence allowed, setting an example to other would-be criminals that such despicable acts will not be tolerated.