How to Remove the Curse – Eve Teasing?
Our society is consistently reaching new lows every now & then when it comes to eve-teasing, molestation, and rape cases. You wouldn't be able to find an exact number of these shameful acts because it is happening all over the world, in every nook & corner all the time. By keeping the whole other areas at bay, if you just consider these cases in Delhi region, then you will be stunned after knowing that, on an average, six rape cases occur every day there and molestation cases are in thousands. Ridiculous! Now you can clearly imagine, how this menace is growing up and clutching everyone in its jaws.
Just commenting or staring doesn't mean eve-teasing. It's really a serious issue of sexually bullying and harassing women by breaking all boundaries in public places specifically.
On one side, you keep fast for nine days and celebrate Navratri and on another side, the double standard people tease women in one way or another. Will Goddesses stay happy after watching your double face? Never!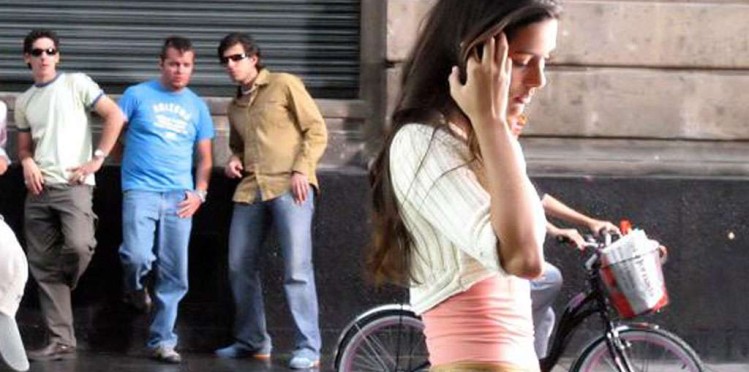 Just as most of the visitors who read out, scroll down and ignore everything wrong happening in front of them, don't do it, it's a request. There's an urgent need to change this perception minutely to overcome this hypocrisy.
So far, there are no strict actions are taken against these ill-acts. Then what should be the way to tackle this issue? Can it be removed from its roots? Is there any way to put a full stop on this issue?
The answer is, YES!
Instead of giving so-called suggestions for girls for their safe future, just as others do, I have brought something new to you today. Recently, I came across one initiative started by Gurmeet Ram Rahim Singh, the well known spiritual saint and chief of the religious organization, Dera Sacha Sauda. Under the name 'Dignified Humanism' this initiative was started by Gurmeet, as per which, the youngsters are counseled to avoid unethical behavior altogether and stop eve teasing.
Baba has taken it in written form from all the boys (his devotees specifically), that none will ever do it. Lakhs of his devotees have filled the forms in writing, took a vow and promised him that they will never ever resort to this wrong act and will always treat women like their mother, daughter, and a sister. If boys start treating girls in the right way, then the problem will automatically come to an end.
I am sure, this notion had never been gone through your mind, right?
Well, this is not your fault. Our society, where girls are blamed for the crime that they have never committed and boys remain free to do anything because either victim's family don't let her file a complaint or if she files it, then the boy harasses her rigorously & forcefully takes her complaint back. There, this thought of Baba Ram Rahim to take a promise from young boys to never ever resort to this crime and even to stop others if they spot them doing it is commendable.
Although there are numerous ways people suggest by adopting which girls can keep themselves safe in any circumstance. But if boys will not harass them ever, will not prey on the girls, in fact, treat them as a responsibility and don't ever tease them, then there will never be any need arise to suggest the girls keep them safe. Believe me, the face of the nation will totally change and will surely become the leader of the whole world.
If the base is strong, then how would building shake? I appreciate this step of Baba Ram Rahim in bringing harmony and removing this curse from the core. These ingenious thoughts are really very impressive and of course, the need of the hour.
Tags:
Baba Ram Rahim
,
celebrate Navratri
,
Dera Sacha Sauda
,
Gurmeet Ram Rahim