This unique Army of volunteers is ready to fight hunger, fire, earthquakes, and disasters, across borders.
We all know how much-serving others, is the biggest source of happiness in these times of negativity and stress. While some have identified, this and are trying their best, to spread happiness and get their own stock of happiness in return, many others, are still ignorant about this huge resource. Yes, our true happiness resides in spreading the same. We need to realize that as a human race, our sole purpose is to uplift every life. Bring them out of their dire states, and in return that gives us an infinite source of happiness.
Once all of us understand this, people will find true heaven for themselves. True heaven resides within us, with infinite possibilities. But we need to dig it out, through service and selfless love. A voluntary force, that is working towards this, Shah Satnam Ji Green S welfare force wing, instituted by Baba Ram Rahim Ji. With more than 70000 volunteers, this is probably the world's biggest force of volunteers. These volunteers are ready to give everything just to serve their fellow countrymen. Traveling for days, to rescue victims of disasters, like earthquakes, floods, fire etc. these volunteers don't want to miss a single chance of serving lives. These are the same volunteers who were dubbed suicide squad by the Media, during media trial, after conviction of Baba Ram Rahim.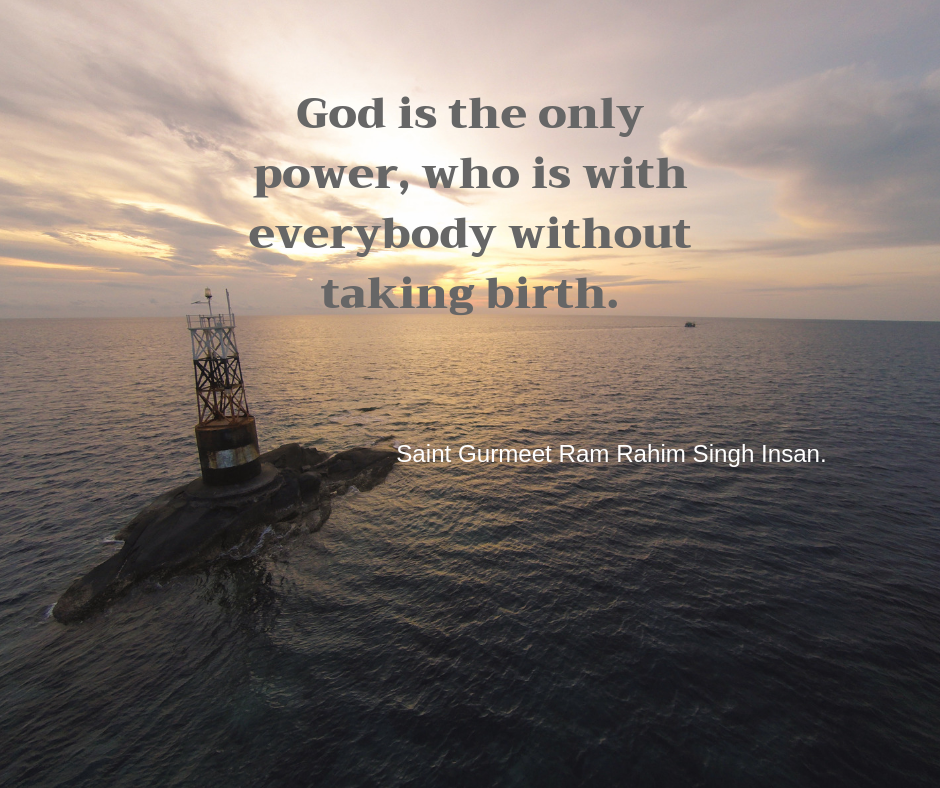 Yes, these volunteers are even ready to take lives, but their own. They fill affidavits, which clearly state, that they would themselves be responsible in case something happens to them, while on a relief and rescue mission. Dressed in a khaki, with white, reflectors on both sides, these volunteers, are seen helping the Army, the authorities and even on their own, on almost all disaster sites. Any fire breakout or building collapse, they are mostly the first to reach the spots, to arrange for blood, evacuation etc. Amritsar Train Tragedy, Kerala floods, Chennai floods, this army is ready for all such untoward incidents. This welfare force was instituted in 1990 to tackle the growing number of natural disasters and provide a helping hand to authorities by none other than Gurmeet Ram Rahim himself.
Every training is given to these volunteers to tackle any circumstance, even constructing houses, boats, tackling snakes, fire training, underwater training. Each and every volunteer is passionate about his duty and can skip everything to be there to help. They are only paid in terms of blessings, and these guys reach the spots, far and wide, with their own pocket money. It's beyond fathomed, what makes this unique force, so passionate and dedicated to serving others. The answer may be what we stated earlier, true happiness. One that can only be experienced when one dons the hat himself. It is like how can a dumb person describes the taste of nectar, one needs to only taste it.