If you are on the lookout for a perfect location to golf, fish or for relaxation search no further. The beautiful coastline of the Gulf has everything you are looking for. The picturesque waterfront of the Gulf Coast is unique anywhere in the world. The sunsets here are out of this world and the beach landscape seems endless.
The city of Naples, Florida is home to such wonders and if you are looking forward to spending your next summer vacation in a coastline destination then, Naples is for you. Judging from the title of the article, what exactly makes Naples, so special? What are the things that attract so many tourists to the Gulf Coast of Florida? Here are a couple of things to do in Naples, Florida that will make you want to come back.
Spend a day in Delnor-Wiggins Pass State Park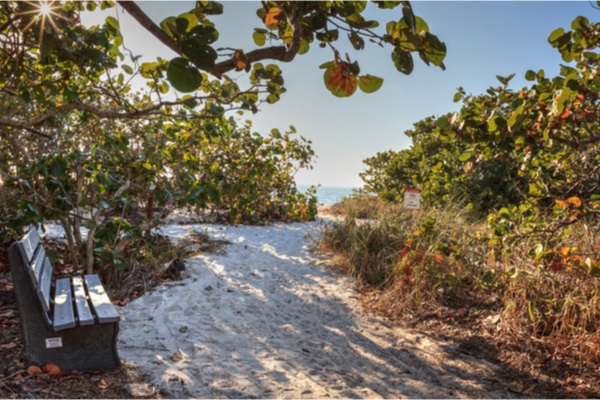 Since we already talk about the unique beaches that are located in Naples, we will start by presenting one of the best ones around. Located about 12 miles north of Old Naples, alongside serene and clear waters, this place covers about 166 acres of land. You will need a whole day to explore and enjoy all the beauties of this wonderful Park.
There are low admission fees collected at the entrance of the park. This fee is $6.00 per vehicle, limited to 2-8 people per vehicle, $4.00 single-occupant vehicle and $2.00 for pedestrians, bicyclists as well as extra passengers.
Facilities include bathrooms, plenty of parking lots, food stands, picnic spots, and beach rental equipment. You can enjoy a relaxing picnic day at the picnic spot or you can choose to go snorkeling since there are common spots for that in the area. The sand according to visitors is covered with shells but you can still find plenty of soft spots to lay down.
If you love wildlife, you also have the opportunity to enjoy the flora and fauna through guided tours frequently held by Park Rangers. Time your vacation correctly and you might be able to see the loggerhead turtles nesting season. Also, there are many colorful birds around the area that will catch your eye. If you're around, make sure you put this place at the top of your list of things to do in Naples, Florida.
Experience the panoramic view from Naples Pier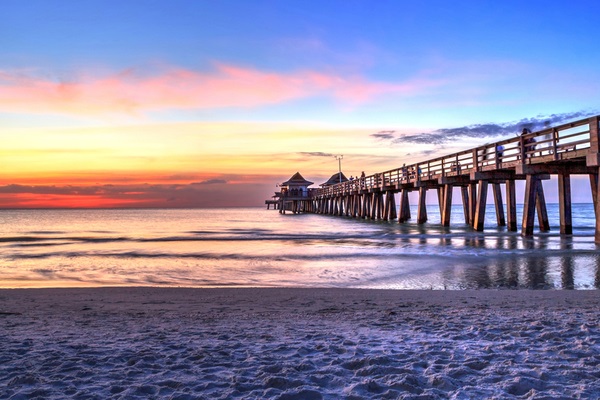 We are still on the beachside of Naples, Florida and there is a unique place at Naples Municipal Beach that you have to go to. The Naples Pier is an expansive boardwalk that stretches for 1,000 feet into the Gulf of Mexico, making it hard to miss. Naples Pier is known for the stunning panoramic view along with the most amazing orange sunsets that Naples is renowned for. The picture-worthy scene is the ideal place for shoots and photos and the best part is it's free! There are no fees to enter on the Pier.
The firework shows held in the city can be enjoyed at their fullest from here. It is also, a preferred spot for fishing since it offers plenty of space to cast the fishing lines. A fishing license is not required, therefore cleaning stations, as well as fishing gear stands, are conveniently placed along the pier.
Visit Naples Botanical Garden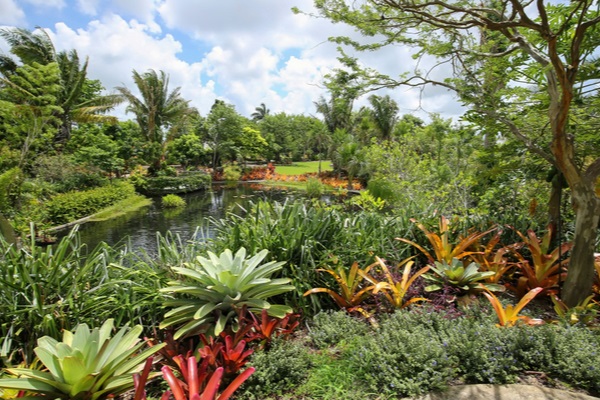 Located 4 miles southeast of downtown Naples, the Botanical Garden holds a variety of flora that nature-lovers will absolutely love. Stretching for about 170-acres, this nature sanctuary holds more than 1,000 species of plants spread over nine tropical-themed gardens. If you want to learn more about the plant collections at Naples Botanical Garden then ask for more information regarding their daily tours.
In terms of admission fees, you will have to pay $19.95 for adults and $9.95 for children between the age of 4 to 14. Entrance is free for members and children under the age of 4. The Botanical Garden also allows for dogs but, there are a few restrictions. The admission fee for dogs is $9.95 for non-members and it is free for members. Dogs need to be up-to-date on all vaccinations and remain on their leash at all times. There are also areas where dogs are not allowed, so be aware of that as well.
Kids are also, more than welcome since the Garden holds educational activities for them every month in the Smith Children's Garden. It is recommended that you set aside a couple of hours if you plan to visit the Botanical Garden of Naples. This is a major attraction in Naples and definitely deserves a place on our list of things to do in Naples.
Visit Naples Zoo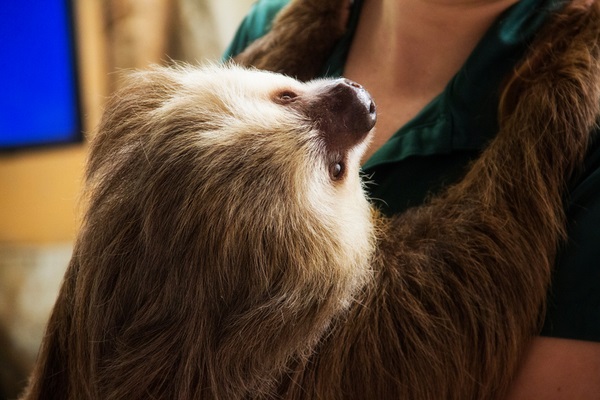 Since we had the opportunity to witness the rich flora at the Botanical Garden, now it is time to see the fauna showcased at the Naples Zoo. If you love the movie "Madagascar" you will probably recognize some of the inhabitants featured in Petrog's Primate Pavilion exhibit. Another Madagascar native that is held within the Zoo's exhibit is the lemur.
Admission fees are $22.95 for adults (ages 13 – 64), $21.95 for seniors (ages 65 and up), $14.95 for children (ages 3 – 12), 17.95 for military adults (valid military ID). Children under the age of 2, as well as Naples Zoo members, have free entrance as well as free parking. Every first Saturday of every month, residents of Collier County have free entrance and discounts for family members.
Get to see the rare Indochinese tigers along with other mammals such as hyenas, leopards, and lions. The Zoo also organizes live shows where the zookeepers present some of the zoo's animals for a more up close and educational experience.
Visit the Bakers Museum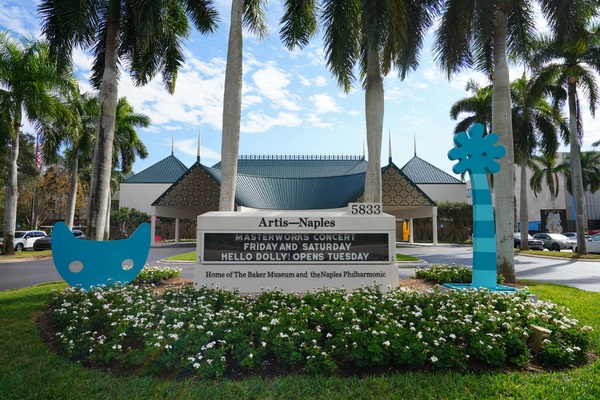 This museum holds about 15 galleries that make this place known for having one of the best art collections in southwest Florida. That's why we have included this museum on our list of things to do in Naples, Florida. The museum has a 14-foot-tall entrance covered with art which offers a dramatic entrance toward the fascinating pieces held within the perimeter of the museum.
Colorful chandeliers will fill you with amazement. Also, glass installations by Dale Chihuly, a renowned American glass sculptor, are a spectacular sight. The permanent collection also includes modern American works in rooms with ceilings that have an ocean-themed decor.
Conclusion
The beautiful city of Naples holds plenty of beach activities, but also inland attractions. If you are around you can experience some of the unique natural landscapes provided by the cities parks or you can enjoy some of the best beach experiences on the Gulf Coast. Work your way around Naples with these five exciting things to do in Naples, Florida.
If you consider making your visit a more permanent thing in this beautiful city, then reach out to the real estate agents in Naples to help you with some great home deals.
Tell your friends about your awesome experience in Naples, Florida by sharing this article on all your social media accounts and platforms. Let everyone know what a great time you had in Naples.