As the inflation rate is increasing day by day, the main question which comes in our mind is which the best option is if you buy a product or a service via EMIs or SIPs.
SIP calls Systematic Investment Plan and EMI stands for Equated Monthly Instalments. According to the common trend, people feel more comfortable to buy a product via EMIs as compared to SIPs. The basic truth behind opting EMI is that you will pay more than the actual price. On the other hand, you save this sum through SIPs in mutual funds and shell out less than the sticker price.
Still, there are two different factors which rate differently in case of opting EMI over SIP
As people are more hypnotized towards latest gadgets, clothes, accessories to maintain their lavish lifestyle among their group. Indian economy lets them fetch decent salary which they basically use to maintain their fancy lifestyle. This is the reason why more people are paying more EMIs as compared to their monthly savings.
It depends upon the asset classification and if we talk about buying house via EMIs then it will be a safer option as the value of your house will increase in the future and taking home loan will be a good option for an asset whose value be appreciated although you pay interest on EMIs. Therefore, it is safe to go for EMI option for home loan repayment. On the other hand EMI paid to repay the car loan, personal and credit card loan is not considered to be more fruitful as you end up paying huge interest on your principal amount. Moreover, the value of the goods that you purchased also gets depreciated.
SIP allows you to create an asset for you that will help you to achieve your financial goals in life. It's also a popular investment option because of its ease of monthly contribution as low as Rs 500. The mantra behind its success is that you have to plan well and before buying. By investing in the SIP through a mutual fund, you can actually save a good amount of money.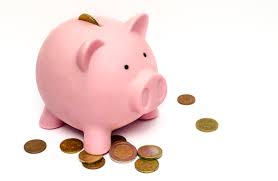 Do not get caught in the debt trap even if you get late on buying. Follow a disciplined approach to investment and too at a very feasible amount to start with. Getting trapped in an another loan only gives you a sense of insecurity and you will end up taking another loan to repay the existing loan.
Plan your SIP amount after quantifying the amount of things you are planning to buy and give you and your family a sense of security.