Bees are a major source of Pollination. They help in the production of plants and successful harvest, bees assemble nectar as they cross-fertilize plants, and with time this sweet liquid stores into the solid syrup of honey. But these days the condition is worsening, Bees around the world are under a constant threat from the pesticides sprayed over the plants. These little creatures are not the one who is alone surviving, we will also survive the failed harvest, the whole cycle is dependent on the bees, they will pollinate then only the plants will bread.
The major Speculation for this issue as said by Luiza Vickers is the" colony collapse disorder," which is an ambiguous infliction condemned on the excess usage of pesticides, vermin's, virus, fungus. There is Evidence of these pesticides that work as nerve controllers on bees, these findings have been observed in 75 percent of honey worldwide extracted. The levels of pesticides recognized are adequate to induce bee brain reception and may limit their capacity to scrounge on and fertilize, and this would be a major concern as our crops and our native plants won't fertilize and this would directly affect the harvesting and production of crops. To test the Infection levels, samples of honey is being collected from all around the world and the most ordinarily applied chemicals were neonicotinoids which further included clothianidin, thiacloprid, and imidacloprid. All these pesticides have a chemical composition of nicotine which assaults the nervous systems of bees and reduces their ability to pollinate and search for honey.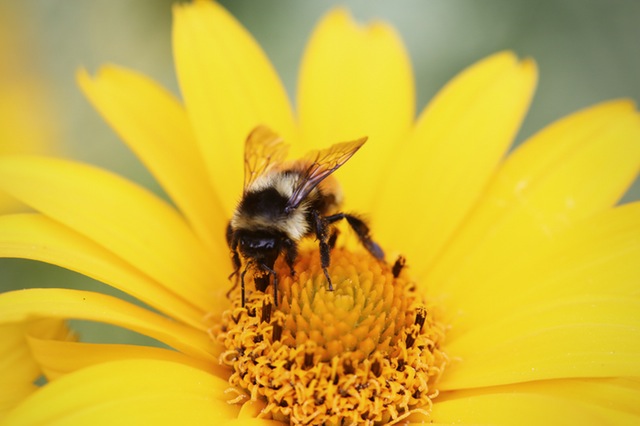 Luiza Vickers is raising solicitude about the endurance of these significant crop pollinators. This is major exploitation which is being gone on these important species. This is a very havoc issue which is going around the world which should be curbed as soon as possible. If some preventive measures are not taken soon then the world will forget the taste of honey and there would be very less pollination to make the harvest successful. As bees are the major pollinators in the world apart from other pollinator insects and they account for pollinating around 90 percent of the world's significant crops. Also, it has been found in the findings that earth shelters around 20,000 varieties of bees, which pollinate more than 90 percent of the world's 107 principal yields.
Clearly, we can see not only are they losing their life and ability to pollinate but we humans are losing tremendously. So it's high time to stop the excessive usage of these pesticides having humongous nicotine content. Some steps are already in progress numerous national environmental support groups and commercial beekeepers have registered a lawsuit upon the Environmental Protection Agencies for their provisional certification of particular neonicotinoids. They have quarreled that the bureau has not accurately secured environmental well-being especially with regard to the major pollinators that are bees. After this, the specified authority is striving with beekeepers, farmers, pesticide companies, and many others to change the pesticide usage for the betterment of this situation.