The world of swimwear is full of excitement and ever-changing trends. There is always a new trend and a fresh style to look forward to. We all want to look the most gorgeous version of ourselves when flaunting our flawless body in swimwear. After all, we cannot wait to put our most sexy bikini pic on Instagram. So ladies, here are 7 of our most favorite swimwear trends of 2018 we are excited about, and you should too-
#1 Ruffled Goodness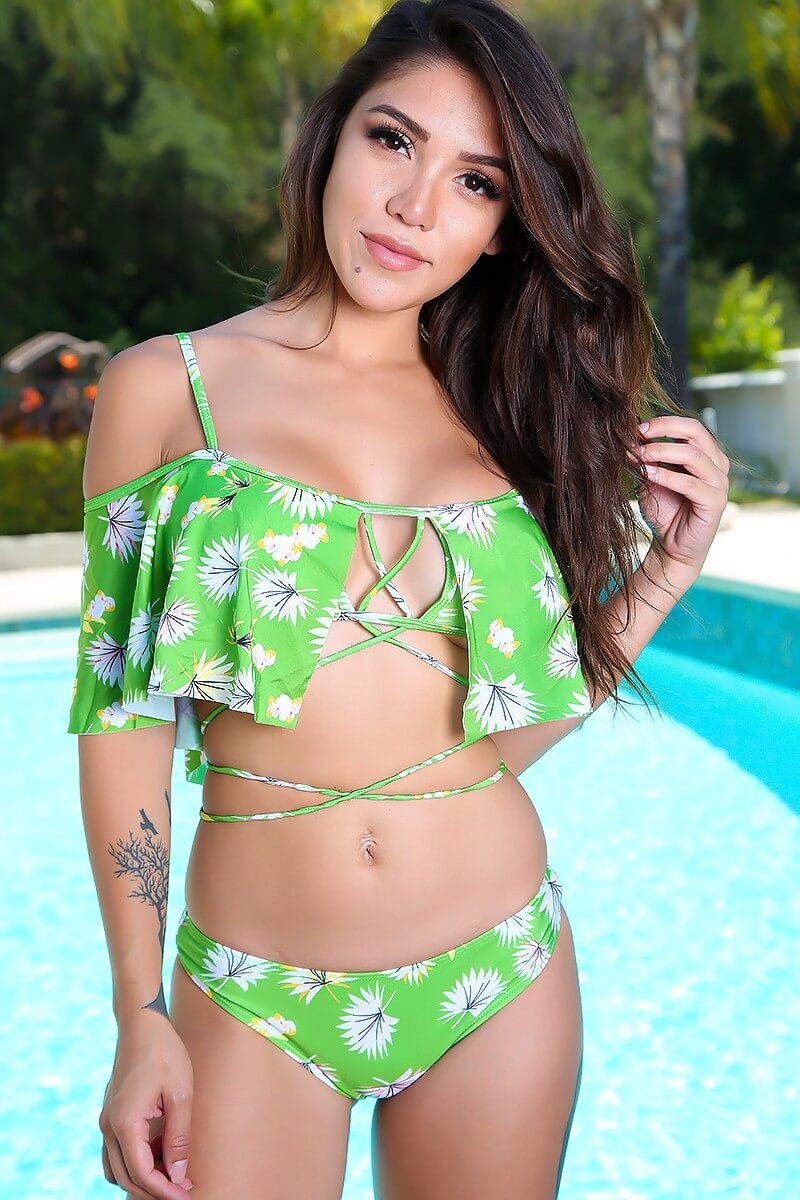 Ruffled swimwear offers an ultimate detail of feminine, flirty, and fun. Ruffled bikini tops are an absolute boon for the ladies with smaller breasts. This swimwear can bring instant volume to your chests, making it larger and more curvaceous.
#2 Plunging One-Pieces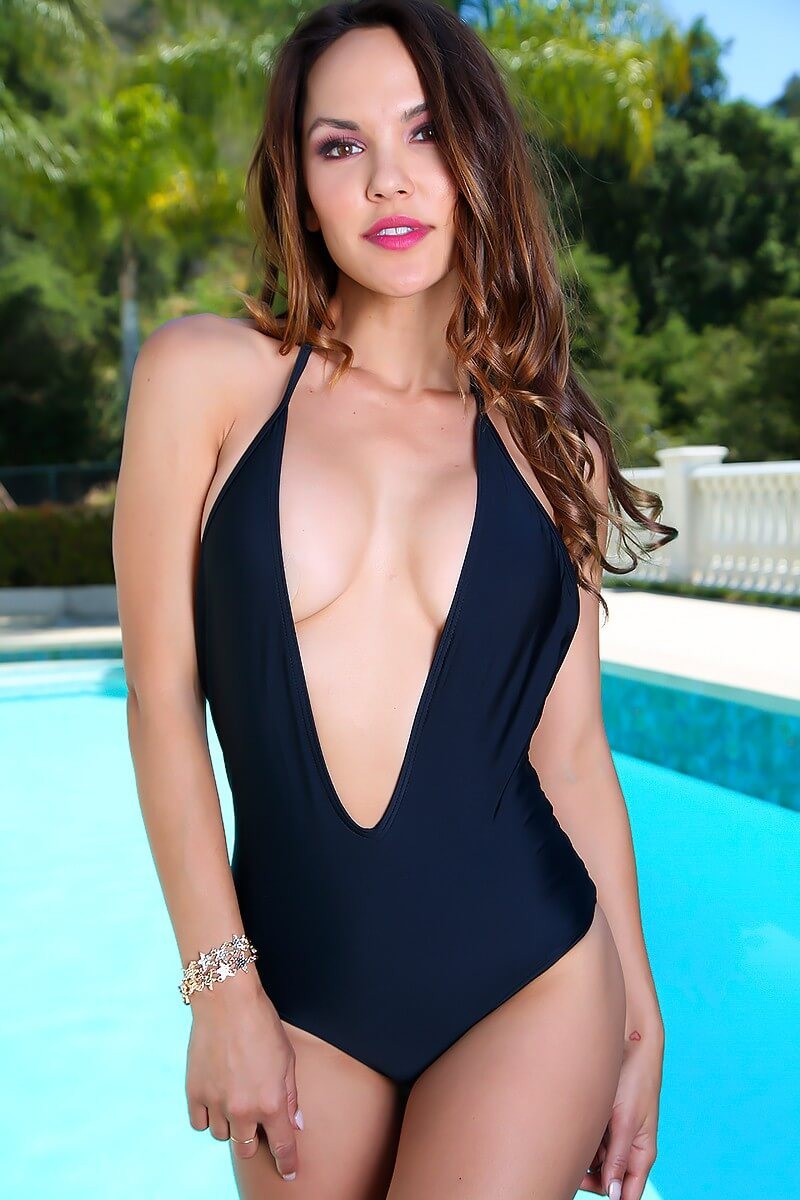 Say goodbye to all those frumpy and boring one-piece suits. Show your inner diva with the latest trend of plunging necklines one-piece bikinis. A sexy swimwear with a plunging neckline can add a bold twist in a one-piece suit, and will make you look and feel like a beach goddess.
#3 Sexy Off-Shoulder Styles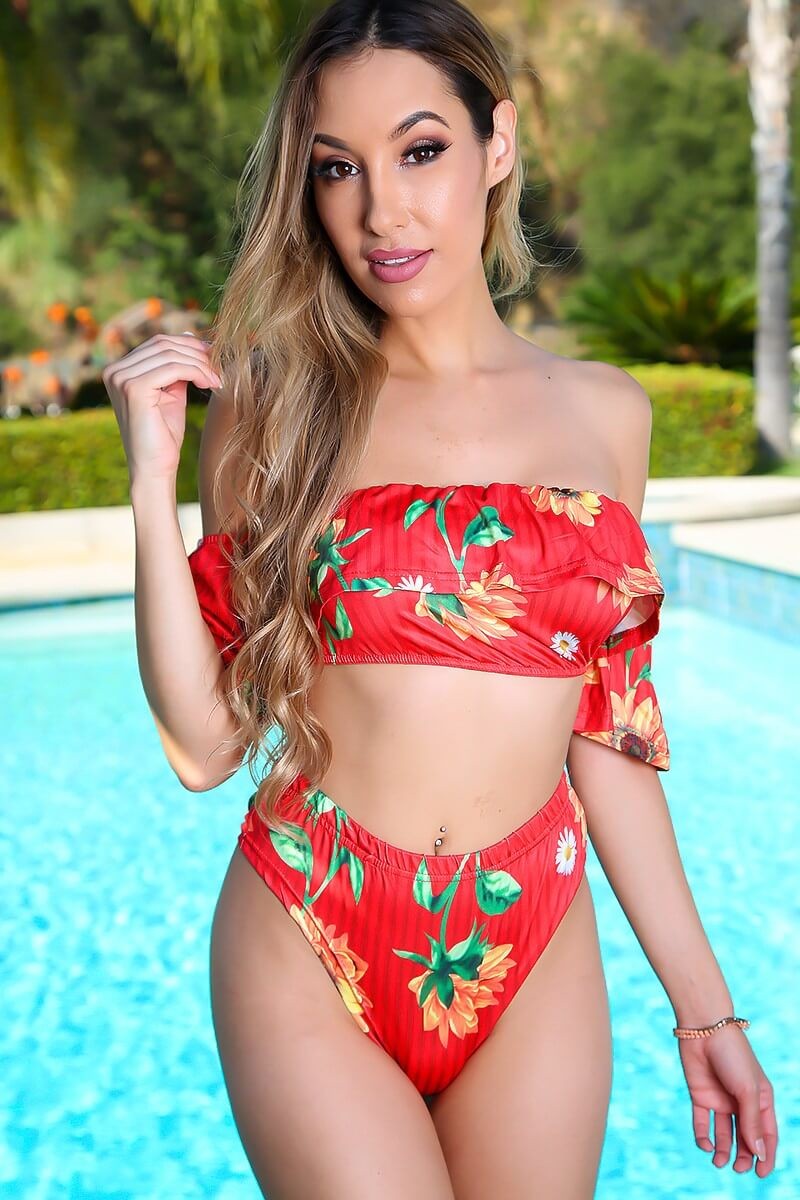 The off-shoulder trend has hit the ground running in the fashion industry and is ruling for the past years. This style of swimwear brings a super sensuous feel to the look, while leaving enough for the imagination. This style of bikinis often comes in bold prints, ruffled finishes, and other similar works. For more oomph, you can put some bronzer on your shoulder.
#4 Strappy Details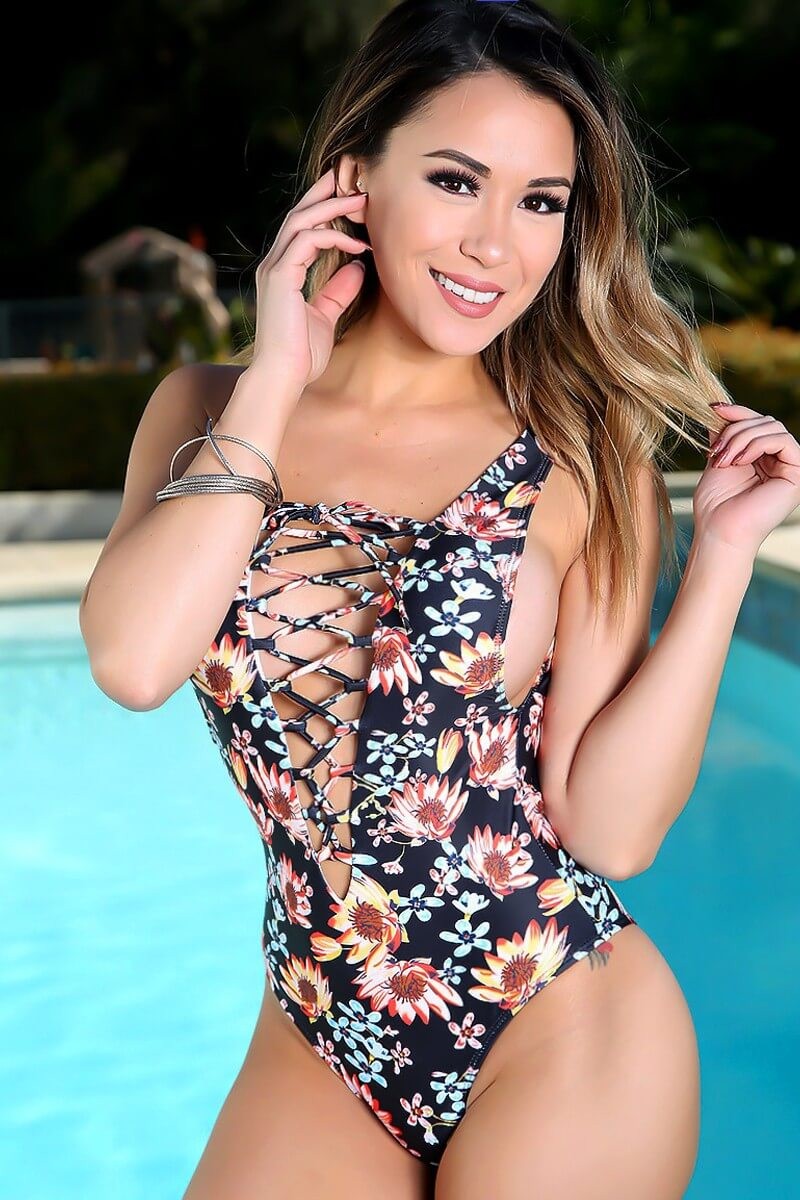 Straps are now everywhere, because of its unmatched sophistication and class. This fun trend always remains one of the most popular. These gorgeous in every pattern, be it nude color bikini or a printed one. Whatever style of strappy swimsuit you wear, you are bound to turn more than a few heads.
#5 Lingerie-Inspired
Sensual, sophisticated, and downright sexy- nothing can make a woman feel sexier and feminine than lacy and crochet lingerie. This trend has also inspired a new wave of swimwear in the fashion market. This style has brought the best lingerie and swimwear designs, and it is all about making women feel like an absolute goddess on the beach.
#6 Tassels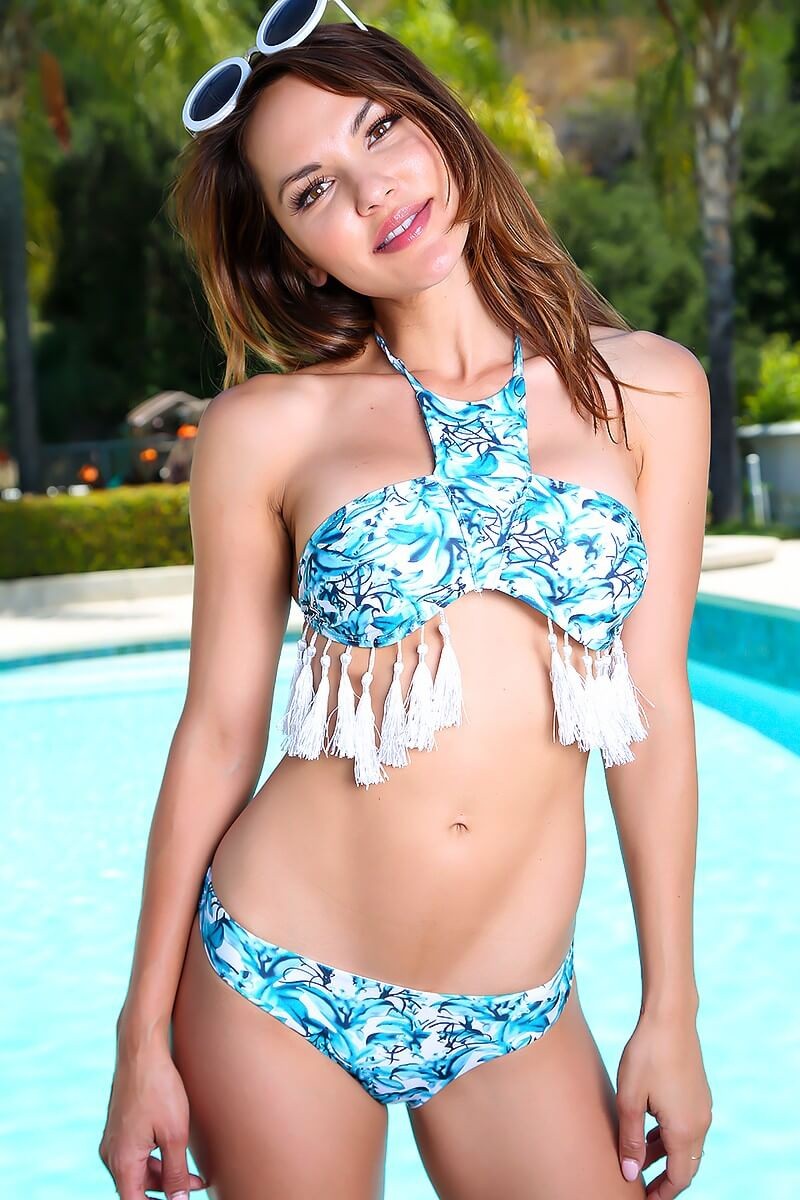 Another trend that has made its way to the world of bikini is playful tassels. No matter where is the tassel detail in your swimwear, they will look flirty and fun and will add some pizzazz to your swim suit.
#7 Halter Neck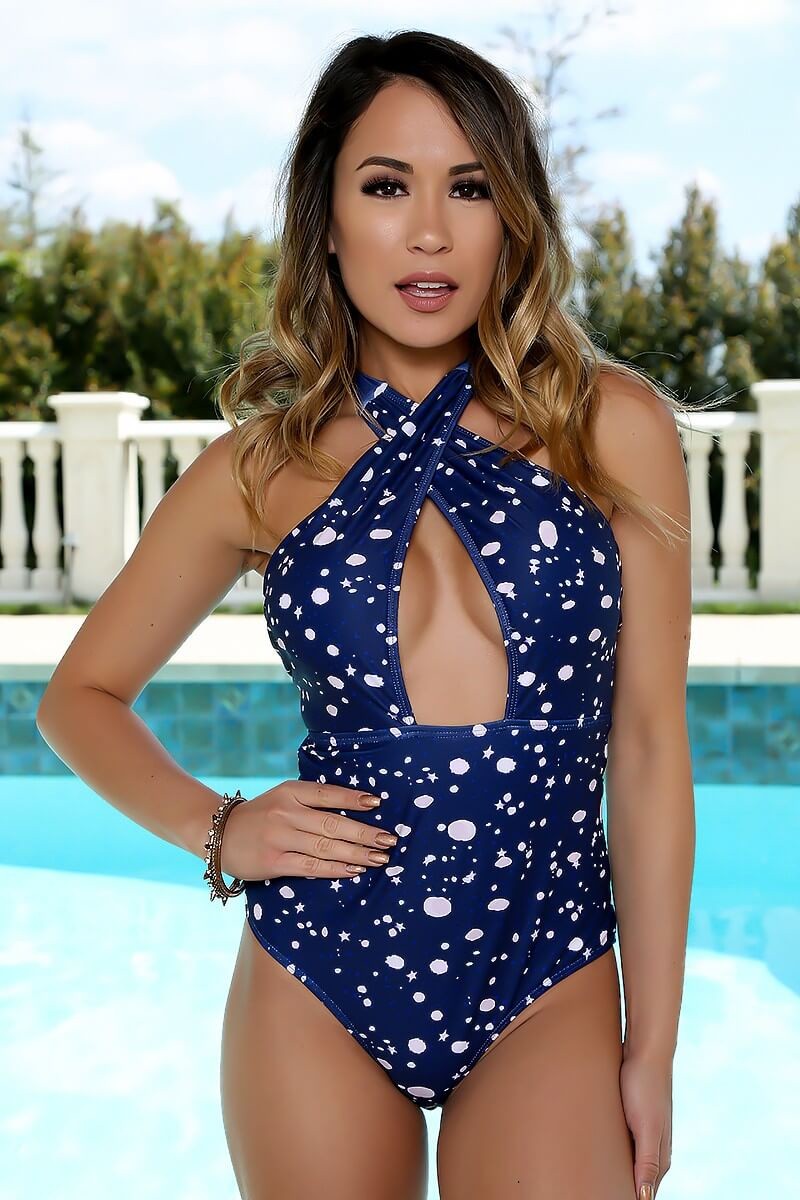 Halter neck swimsuits are one of the most flattering styles out there. It was there many years ago, and has come in the fashion game again with a big kick. There are now fresher and bolder version of halter neck bikinis available in the market. You will simply love them!
You will be happy to know that you can buy cheap bikinis online. There are many companies out there, providing the latest styles of swimwear at cheaper rates. Go online, search for sexy swimsuits for sale, and get your hands on the perfect piece for you.