Many people are sceptical about investing in laminate flooring thinking it is a cheap alternative to wood. That is true, but you need to consider that it's more durable, versatile, and, good value for money. Without much dilly-dallying, let's dive in to read the various reasons why this flooring is a more practical solution for a busy family home.
1. Perfect for homes with kids and pets: If you have toddlers and pets at home, you can't always prevent them from spilling or dragging things on the floor. But what you can prevent is excessive staining. The surface laminate film protects the wood underneath from getting damaged. Unlike hardwood floors, laminate flooring is highly resistible to scratches and stains, making them an ideal alternative when you want your floor to last long.
One of the most commonly known advantage of laminate flooring is its hypoallergenic properties. Laminate protects the wood pores and does not let either dust to accumulate or provide moulds with a home to thrive. They are, hence, safer for kids, pets, and adults too.
2. Suitable for all budgets: For people who have a low budget, laminate floors can give your home the look and feel of hardwood, at a much lower cost. Over the years, the flooring technology has advanced to give you laminate options which are just as beautiful to look at as hardwood floors but in price ranges suiting most budgets.
3. Ease of maintenance: You can install laminate wood floors in any part of your home. The resin coating on the laminate flooring helps you mop off all the dirt and moisture easily, saving you hours of cleaning every week. Whether you and your family are leading a busy life or not, easy cleaning of the floors saves your time. An easy-to-clean floor is a boon as it saves you from worrying about cleaning.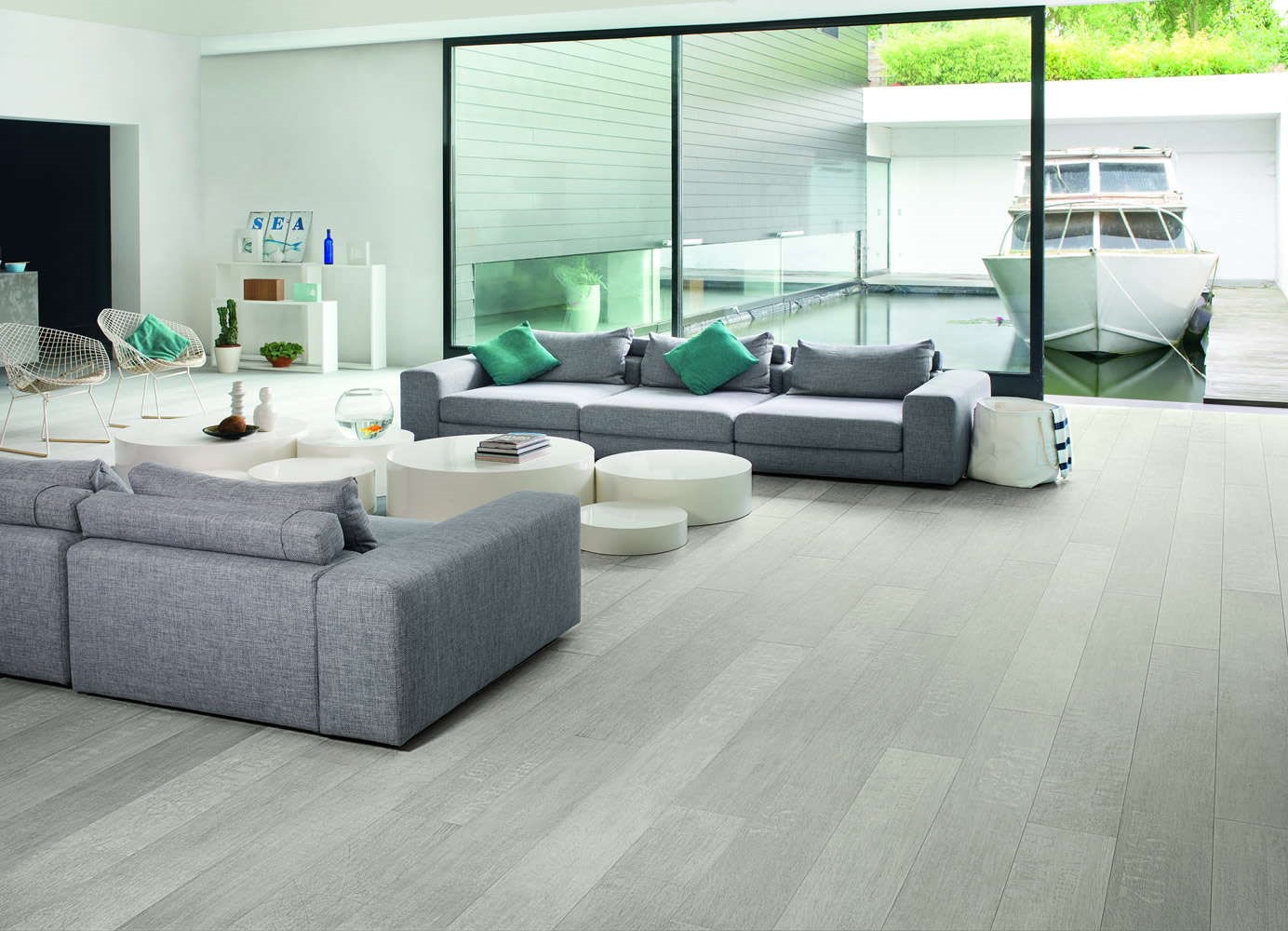 4. The looks will deceive your guests: If getting the real look and feel of the hardwood floor is your concern then you have nothing to worry about. The new and advanced laminate wood flooring is manufactured with great care for detail. The grains, knots, and the tone appears just as if it is real hardwood flooring. Plus, the tongue and groove locking mechanism keeps the flooring intact so that the texture doesn't disappoint you either.
5. Versatile: Speaking of the versatility of the flooring, laminate wood can blend with the aesthetics of any room with ease. There are various hues available, and if you do not have time for regular cleaning, you can choose darker hues which are easier to clean and can add a classy look. Lighter shades are used to increase the feeling of space. You can use different finishes and colours in different rooms of the home.
6. Installation on subfloors: If you already have concrete or vinyl flooring, it is difficult to install hardwood floors on top of it. However, you can easily install laminate wood flooring on top of pre-existing concrete or vinyl flooring.
Now that you know the major benefits of laminate wood flooring, it is a good idea to choose it as an option for the upcoming renovation of your home.