Everyone is getting crazy for Premier Futsal league playing in India. The inauguration ceremony of premier Futsal was held on July, 15 on Friday, everyone is at the edge of their chairs waiting for it. Here there's everything you ever needed to know why everyone is going to head over heels for this game. This new version of Soccer has been introduced in the world of games in 1930. It is also called Five-a-Side Soccer. Futsal has been recognized in India and in result of it Premier Futsal league, a first ever multinational Futsal league put forward by Indian entrepreneurs Abhinandan Balasubramanian, Dines Raj and Nityashree Subban supported by business tycoon Xavior Britto and his wife, philanthropist Vimala Britto.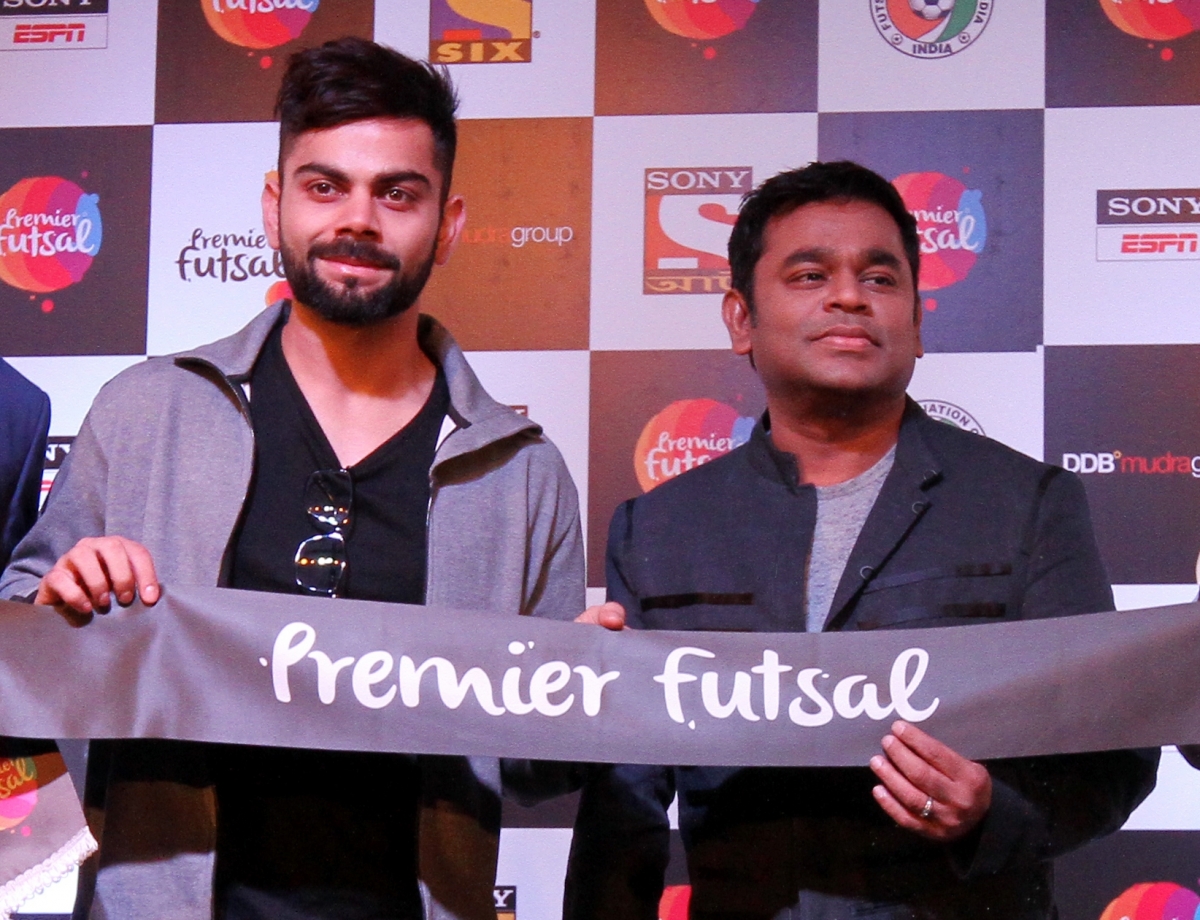 Many football stars Ronaldinho, Ryan Giggs and Paul Scholes will showcase their talent in front of Indian fans. On Friday, July 5 First edition of Premier Futsal has been inaugurated with a live performance from music maestro A R Rehman. Official Anthem of the league produced and sang by A R Rehman, has got the accolades from audience and players.  Portuguese Football legend Luis Figo is the president and Indian cricket star Virat Kohli as ambassador of Premier Futsal League.
Futsal is played indoors on a smaller fields with five players in a side for 40 minutes duration. Futsal is discovered to practice soccer indoor during rain. Many known footballers have played futsal in their youth.  FIFA, the international governing body of soccer has recognized this fastest growing sport of the world.  Futsal is played with Futsal Ball which is heavier and bounces less than a soccer ball. There is no Offsides rules which everyone likes in soccer. It's a very fast game and you can't catch your breath and keep an eye on your teammates manage the ball.
In Premier Futsal League, there are six teams split in to two groups.
Group A includes Chennai, Mumbai and Kochi and Group B featuring Goa, Kolkata and Bangalore. Each team has assigned with international football players, seven international and five Indian Futsallers.
Six matches will be played at the Jawaharlal Nehru Indoor Stadium of Chennai from July 15-17.  The remaining six matches will be played at the Pessem Sports Complex, Mapusa in Goa from July 19-21. On July 23 and July 24 semifinals and finals will be played in Goa.
The broadcast rights for the league has been acquired by Sony Pictures Networks and you can see these action packed matches from 6.50pm onwards on Sony SIX, SONY ESPN and Sony AATH. Futsal will inspire young generation of India to play this exciting game worldwide.