Douglas Vermeeren
"Average person fears public speaking more than death itself" according to Brian Tracey – A leading marketing, sales and personal development expert.
Being able to communicate ideas to decision makers, teammates, potential customers and investors in a clear and precise way is one of the most significant skills you need for a thriving business career.
Public speaking acts as a key factor in:
Pitching new business ideas
Organizational Culture Change
Effective Management and Team Leadership
Giving Online Presentations and Talks
Creating highly effective multimedia, Digital Marketing, Social Media and eLearning Resources
When it comes to becoming great public speakers, there is a good news for beginners! Public speaking actually boils down to a learnable set of skills.
A lot of people improve after beginning. An ideal method of accelerating this learning process is to read and practice the most effective yet simple Doug Vermeeren`s public speaking tips, tricks, and strategies.
Now, you might be thinking, where do you start?
Here are most influential Douglas Vermeeren`s public Speaking Tips, tricks, and strategies that will make you a highly effective speaker – people love to watch, listen and learn from!
Don't Talk Right Away.
You should never talk as you walk out on stage. "A lot of people start talking right away, and it's out of nerves," Doug Vermeeren says. "That communicates a little bit of insecurity and fear."
Instead, quietly walk out on stage. Then take a deep breath, find your place, wait a few seconds and begin. It might sound long and tedious or feels excruciatingly awkward when you do it, but it ensures audience you're totally confident and in charge of the situation.
Show Up To Give, Not To Take.
Often people give presentations to sell products or ideas, to attract people to follow them on social media. Purchase their books or even just like them. Douglas Vermeeren named these speakers as "takers". Audiences initially observe such people and eventually disengage them.
We are highly social animals. Even at a distance on stage, you can express whether you`re a giver or a taker. People are more likely to trust a giver – a speaker that gives them value teaches them something new and inspires them.
Make Eye Contact With Audience Members One By One.
When it comes to speaking, scanning, and panning is the worst enemy. Therefore, you need to look at specific audience members throughout your speech. It's much easier and effective. However, if you intently focus a person at an entire sentence or thought, without breaking your gaze. It creates a deeper connection with individuals.
At the time of speaking, focus on an individual to avoid nervousness. Repeat until you're done with speaking.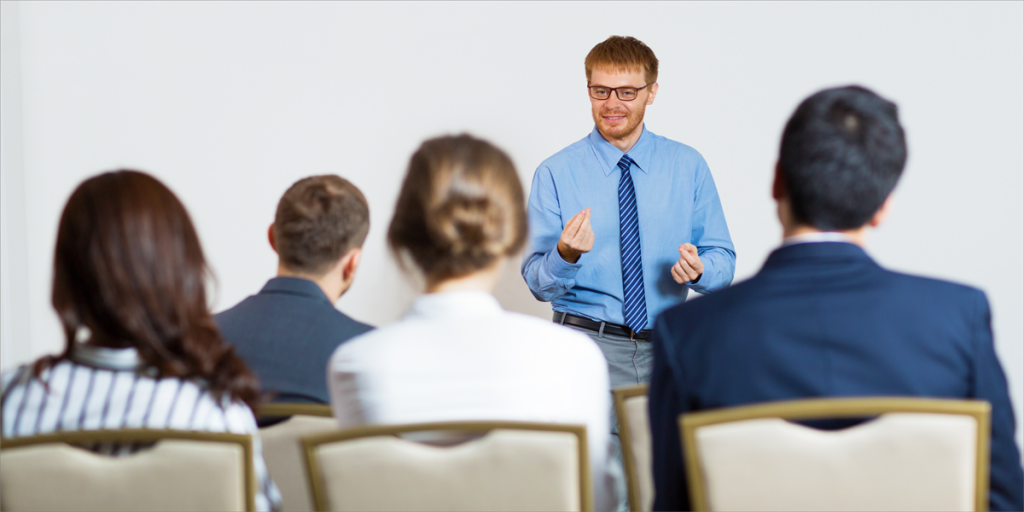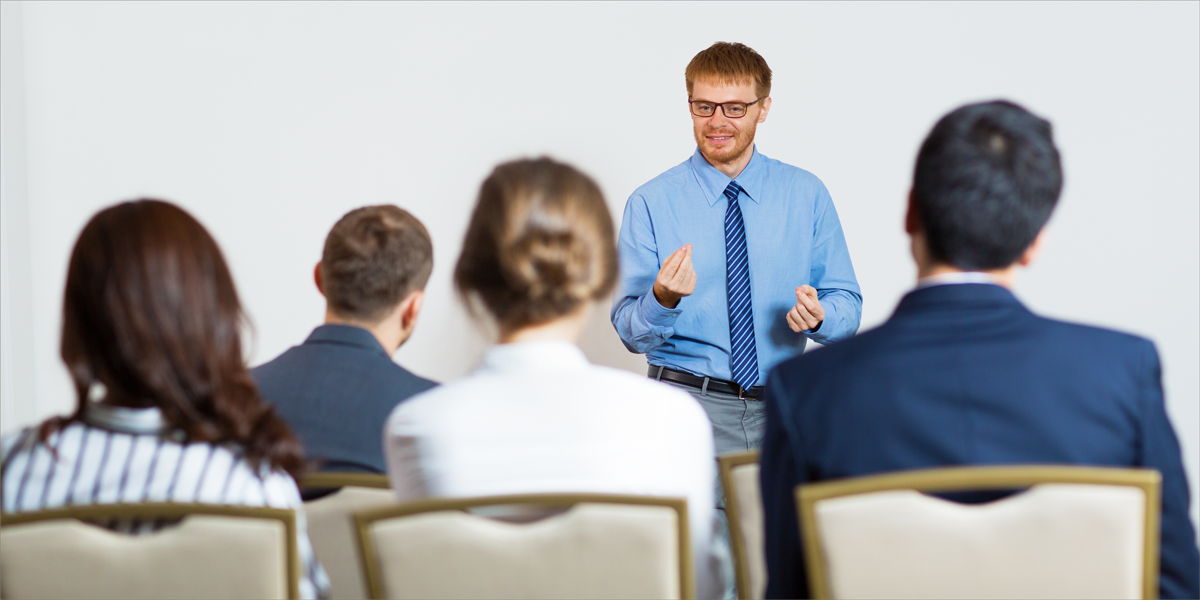 Speak Unusually Slowly.
When you feel nervous – it's not just your heart beat that quickens, but when your words also tend to speed up. At that point of time, audiences are more patient and forgiving than we actually know.
They really want you to succeed up there, but the more you rush, the more you turn them off," Douglas Vermeeren says. In such a situation, it could be amazing – if you just go quiet for a moment and take a long, deep breath.
Ignore The Naysayers.
Overlook people those who are furrowing their brows, crossing their arms or shaking their heads "no". Instead, target your supporters – people who are visibly engaged, enjoying your presentation and nodding "yes". If you communicate with positive people, you'll be much more confident and relaxed.