Granite is an excellent choice for home kitchens. These natural stones have been valued for their almost diamond-like hardness and, for decades, have been homeowner's top choice for bathroom and kitchen counters. Also, they are incredibly durable and resistant to scratch, chip, heat, burn and stain when adequately sealed.
So, with over 200 different patterns, styles and colours to choose from, it might be overwhelming especially for first-time granite buyers to decide which one is the best choice. Therefore, these 5 tips will help you determine which granite slab is the perfect choice for your home kitchen.
Granite and colour scheme
Your kitchen's overall theme should be of utmost importance when shopping for granite worktops. Match granite with rose accents with your cherry wood cabinets. Meanwhile, for light to medium brown cabinets, opt for a contrasting granite slab and make sure the pattern and colour are eye-catching and beautiful. White or beige granite colours go well with cabinets in a neutral shade.
The only thing you have to remember is that you should not match kitchen counters with cabinets in precisely the same colour and pattern. You would have an overwhelming look for your kitchen.
Granite grade is based only on pricing and not on quality or functionality
You might see granites being graded from A to F, and these grades correspond to prices with the less expensive ones beginning with grade A and the more expensive ones grade F. You'd initially think that the higher the grade, the higher the price, and the better the quality or functionality. Well, think again.
Pricing of granite slabs is solely based on supply and demand of particular granite colours. The price goes high if the slab's colour and the pattern is attractive and there is high demand.
An example of this is Saturnia, a remarkably beautiful yet less durable granite slab. Meanwhile, granite slabs such as Tan Brown that can be quarried in large areas and where labour costs are lower, like in India, generally costs less.
Glitter might not be for you
Glittery granite slabs are not pure granite, per se. You need to steer clear of these types of slabs since, in a strict geologic sense, these might not be completely granite. Geologists refer to these natural stones as Schist type; however, most granite traders considerably refer to these using the generic term "granite".
Since your granite worktop will be subject to daily wear and tear, Schist stones are neither practical nor ideal. They are prone to cracking and chipping and are very brittle. You need a robust granite material for your kitchen to withstand daily cooking, spillage and others.
Consider your kitchen's lighting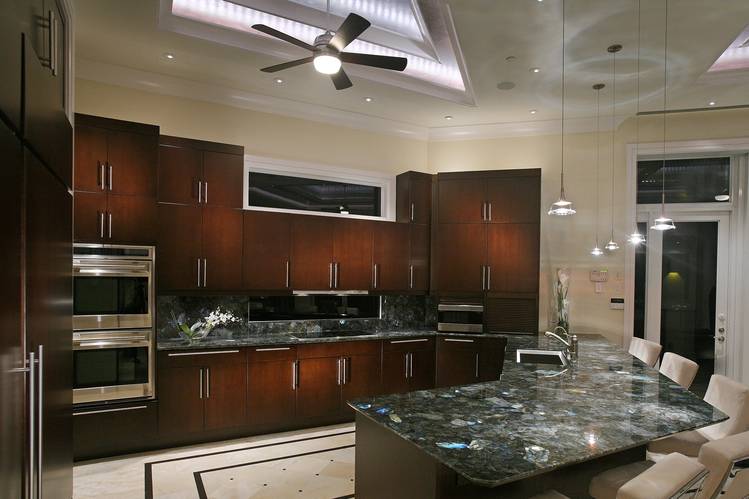 You need proper lighting to appreciate the beauty of your chosen granite countertop. If there is plenty of natural light in your kitchen, then choose gold, silver or white flecks so that it reflects light and make for a cosy and comfortable kitchen.
Granite and the right edges
When you have your granite slab, you have to consider as well the fabricator and the style of the edging that will fit your kitchen. Keep in mind that the more complicated the edging and the more work the fabricator has to do, the more that you have to pay.
If your budget is tight, you can opt for slabs that are in stock. Or you can choose standard edge profiles.
Now, are you ready to pick out the perfect granite worktops that suit your kitchen?
Bio:
The Marble Store specializes in designing and manufacturing the finest quality worktops for their UK consumers. Over 16 years of experience in responding to the unique needs of the stone industry made them one of the grand producers of granite worktops in the country. Now, with the trust of most consumers, they are now able to produce different edge details and finishes that will make most homeowners fall in love with their creations.