Best Ways To Get 5 Star Mobile Application Reviews And Ratings
"The first impression is the last impression," this is one of the phrases that everybody has heard of at one point or another, the same is the case in mobile applications as well. In this era, where the users are having an extensive amount of choices in almost everything, mobile apps are among the top of the list, because of the stern competition in this field.
With these enormous amounts of choices, the mobile app users have become skeptical in choosing and downloading any particular app from the app stores. If you do some thorough research, you will find that more than 90% of users consider the star ratings and reviews for evaluating the reputation and authenticity of the app. And around 42% of app businesses take these reviews and rating very seriously and tackle them to earn their users' trust.
Considering these aspects, the mobile tech portals and mobile app review sites like MobileAppDaily are making their hardest efforts to keep you updated on recent trends in the world of mobile applications and help you get the best out of these mobile app reviews.
Almost all of the application developers ask their users for mobile application reviews, based on a few parameters. Obviously, you want your users to be honest and fair while rating and reviewing your app, but for that to happen you require a comprehensive strategy.
So, if you are hoping to get a 5-star rating from your users and make your app visible and downloadable on the app store, then following the below-mentioned strategies will not only help you get the most favorable results but also make your business land in a profitable zone.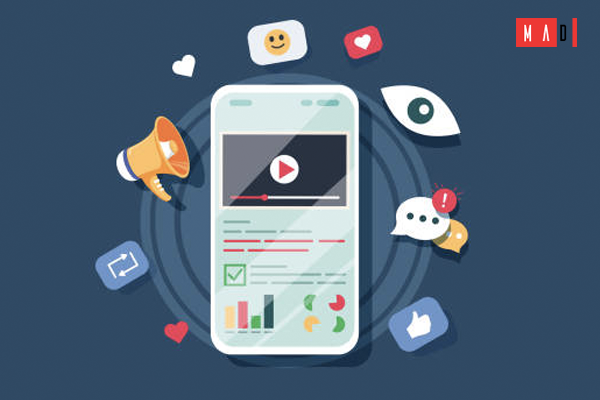 App Rating Prompt
The easiest and quickest way to get mobile application reviews from your users is to ask them for it within your mobile app. There are multiple plugins available Android and iOS, which makes it drop-dead easy to prompt your users to review the application.
These plugins that take around 2 minutes to get integrated into your application, and these prompt your users for mobile app reviews and ratings, after a set interval of time or when they have used the app for a certain number of times. The users are taken right on the app store when they tap the "Rate" button, where they can rate and leave their mobile app reviews.
Be careful while using these plugins, as you don't want rating dialog to pop up too frequently, as you might end up with some bad reviews and annoyed users. You can also build in your own mobile application review dialogue and customize everything according to your preferences.
Make It Easy For Users
Earlier, the only way to make your users review your application was to ask them to visit the app store, find your application, and then rate and review. All that long process used to result in fewer mobile app reviews and ratings.
But now, you don't have to make your users to all way long and make those extra efforts. Now, you can request your users to review inside the application itself. The users just need to click on the number of stars on a pop-up inside the app, making it way easier to get ratings.
Once users are done with that, they are asked if they would like to give a detailed mobile application review, then they are redirected on the app stores to post their detailed reviews. Since the user has put in some effort to rating your app, you have the opportunity to make them follow you on social media in the next step.
Correct Prompt Timing
Though review and rating prompts are a great way to get the user ratings, timing the prompts properly is equally important without affecting the user experience.
There are so many Importance And Benefits of app reviews. Lots of apps make the blunder of asking for ratings and reviews on the app launch only. Unfortunately, this hampers the user experience, and users are very less likely to rate your app because the prompt is interrupting the usual user flow.
A better way to ask users for the reviews is to wait until a few conditions have been met. The users have spent some stipulated time within the app or done some specific things or finished with their intended tasks.
It's a win-win situation for both the app owner and the user if the rating prompt pops up when the user is enjoying his time and experience on the app.
 Customer Support Through App
The best way to get positive app reviews is to provide continuous and exceptional customer support to the users. Commonly, the apps just include a "Send Feedback" button, which sends your query through email and that feedback email gets lost in the pile of other emails. Going with the current trend, you can integrate some plugins like LiveChat, and Olark, in your app which makes you serve your users issues directly through the live instant messaging.
These plugins provide you with a dashboard which lets you communicate one-on-one with your customers directly inside of your application. If a user needs any kind of help, you can go way beyond a populated mail inbox and deliver great customer service experience.
Once you have served the user, you can send them a link and request them to rate and review your app over messages only. Plus some of these plugins come with their own app rating popup which pops up when the user has been served and exits the chat.
Value And Monitor User Reviews
You should be aware that while asking for rating and reviews, you might find a set of users who don't like to rate your application; so it is useless wasting your effort and time to request those users again and again to rate your app. It will only affect the user experience. Also, do not prompt your users to rate or review your app, every time you upgrade it. This will reduce the value of your app and irritate the user at the same time. It can result is an uninstall.
Lastly, there is no ideal app in the market to benchmark, as there is always some scope of improvement for everyone. And one of the appropriate ways to improve is the close monitoring of the user responses. You can take the user feedback into consideration and value their suggestions. The users are really delighted when they see their ideas being incorporated.
Recently, it was found that 98% of users prefer to give reviews, advice, or feedback if asked for. And, 55% of them discontinue using the app, if they see their views not being implemented. To make your users involved, you need to capitalize on every opinion.
Mobile App Review Sites
There are lots of mobile app review sites trying to project their best, and then it becomes difficult to know which is the genuine one. Before going for any mobile app review site, you should do some research and consider some things like their reach, user base, genuinity, and relevance for your app.
These mobile app review sites provide you with professional mobile application reviews that are helpful for the users before installing your app and it sticks forever with your app on app stores. You can also buy mobile app reviews of high quality from these sites that enable you to improve your app ranking on the app store.
It provides you with a guarantee, 100% safe and trusted service, 4–5-star mobile application reviews and ratings, and keyword-focused reviews when you buy mobile app reviews from the best mobile app review sites. Figuring out the best mobile app review sites matters a lot as they provide you with the most professional reviews which bring a lot more impact than organic reviews.
Summing Up
The above discussion focuses on the indecisive role of mobile application reviews in the success and failure of an app and how can you get them from users without ruining their experience. The list is not exhaustive.
There are multiple other ways to get user reviews and ratings, but keeping the above-mentioned points in mind builds the base of the process. One last piece of advice, do not develop any kind of bias between the users who likes or dislikes your app but try to improve the app features and experience on the contrary.
Tags:
buy mobile app reviews
,
mobile app review sites
,
mobile application review