Realty Connect Erik laine
The Internet has changed the perspective of the traditional world of real estate business. Now customers are more active and enough educated to explore the internet to buy or sell their properties. Listing your property on internet is easy and quick. Yes, it is. However, if you follow proper guidelines of listing a property on the Internet then your property stand out of the others as there are millions of properties listing on the internet today. The Following are the tips which you should consider before listing your property on internet, can increase the chance of selling or renting out soon.
Appealing Headline:
Most of the potential buyers get attracted with a fascinating heading of the listed property. A short and appealing headline, you can say short and crispy heading can prove a magnet to attract more interested buyers. As the first impression is the last impression so why not follow this simple rule and get your customers on your doorstep.
Provide Adequate Information:
Do not hide anything about your property It will be little weird for buyers or tenants to discover the new things about your property at their visit. While listing your property provide information about the location, configuration, amenities and furnished or unfurnished status of your property. As you provide proper information about your property, buyers take more interest in your add. Do it and you will win the trust of buyers?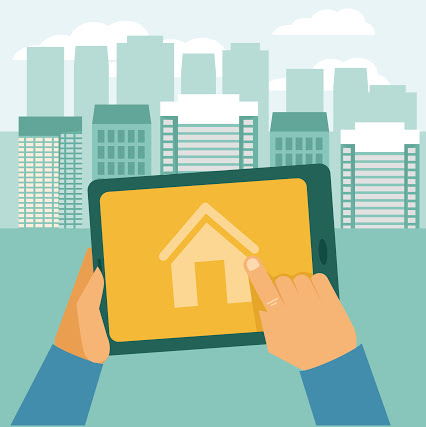 Showcase your Property Photograph:
People always give more weightage to a property add which gives an insight of the property as "seeing is believing". People usually believe what they see. What will be more and cool for buyers to see the glimpse of the property without visiting it physically? By displaying the photos or videos of both interior or exterior of your property support your advertisement. To establish the authenticity of your property, you can also add a walk through video covering all the areas of your property.
Property Verification:
To prove the accuracy, legality and validity of your property, you have to verify your property from field executives. This will establish trust and genuineness to buyers once you get the verified seal on your property. People usually afraid of fraud properties these days and listing information about the property genuineness will be an important milestone to cover to get your add stand out of others.
Provide Neighbor Updates:
You can provide information about what is around your property, it may include important landmarks, distance to important places such as hospitals, schools, restaurants, malls and banks. It's human tendency to take interest in those properties which have a well-developed market nearby.
By following these simple tips you can get help to sell or rent out your property soon. Do not forget to mention your email address, contact number so that interested buyers can contact you without any hassle.
Erik Laine is the realty specialist and has enrich experience in realty sector. He is the founder of Realty connect Company. To know more about Erik Laine and his company services log on http://www.rcmn.com/