Born in 2012, Sire Jackson is one of the most popular and well-known social media stars. He is most active on Instagram where he has almost 99.9K followers. The young Instagram star posts content related to his lifestyle, travel, and family.
Born in the beautiful city of Los Angeles, California,  Sire Jackson is the celebrity son of famous personalities: 50 Cent and Daphne Joy. To people's knowledge, 50 Cent is one of the top-class rappers in the world. While Sire Jackson's mother, Daphne Joy is well-known in the entertainment world for her excellent modeling and acting skills.
Both parents immensely love their son and are often seen spending time with him. That's not all!
Keep reading the blog to know all about Sire Jackson.
Sire Jackson Famous Father: 50 Cent
Professionally known as 50 Cent, Curtis James Jackson III is one of the most famous and richest American rappers born in 1975 in Queens, New York City, U.S.
Apart from being a great rapper, 50 Cent is also a successful actor, entrepreneur, producer, and record executive. He is well-known in the hip-hop industry and is often called a "master of the nuanced art of lyrical brevity".
During his childhood days, Curtis used to sell drugs when the crack epidemic hit the nation. However, eventually, with the passage of time, he grew interested in music and it was in the year 2000 that he produced the album: Power of the Dollar for Columbia Records.
However, his happiness was not long-lasting. Before his album's release, he was shot and the album never came into the market. But he didn't give up. It was in the year 2002 when his debut official mixtape: Guess Who's Back? was released on the independent label Full Clip Records in the U.S. He was later identified by another great American rapper: Eminem and he was signed to Shady Records.
Eminem and Dr. Dre (producer of Cent's first major-label album: Get Rich or Die Tryin') helped him become the talk of the industry and one of the world's best-selling rappers.
50 Cent has many achievements to his name. He is known to sell over 30 million music albums globally and has even won a number of awards. This includes a Grammy Award, a Primetime Emmy Award, and thirteen Billboard Music Awards to name a few. Apart from his great rapping skills, he has also been featured in films, like Escape Plan: The Extractors, Den of Thieves, Southpaw, and many more. 
He has also been a part of several Television shows like America's Next Top Model, Entourage, Ridiculousness, and a lot more.
Sire Jackson's Beautiful Mother: Daphne Joy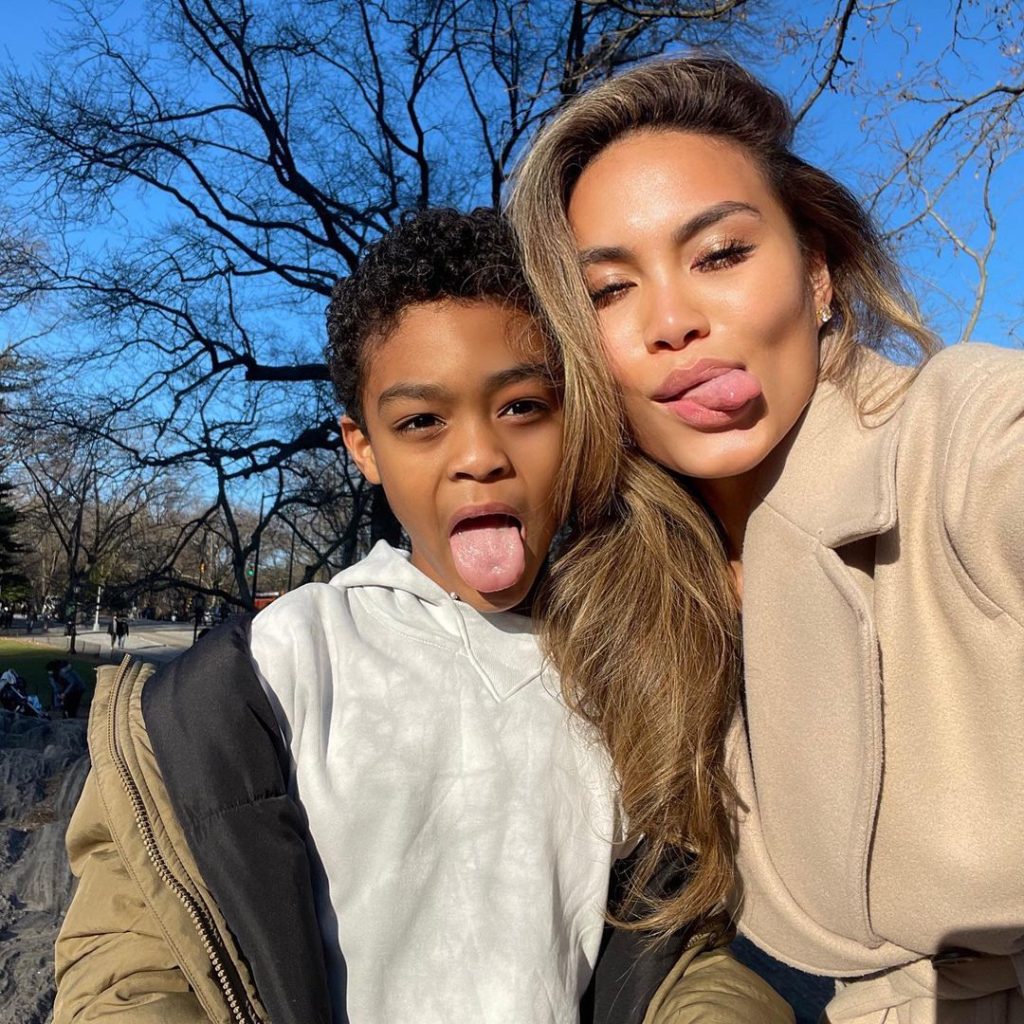 Well, Daphne Joy needs no introduction. She is a popular face in the entertainment world. She is one of the most beautiful actresses, models, and entrepreneurs.
Daphne was just 17 years old when she started her modeling career and since then she has been walking the ramp for several fashion events, brands, and commercials. 
She is also a famous Instagram celebrity with a whopping fan following of 1.7M. Daphne is also a proud owner of DAPHNE JOY COLLECTION, the online brand that stocks the best range of swimwear and other clothing collection for women of all shapes and sizes.
Daphne is a great mother, fashion star, travel enthusiast, and fitness freak loved by people from all walks of life. Apart from her modeling career, she has also been featured in films like Venice Heat, Pirates of the Caribbean: On Stranger Tides, and Setup. 
Quite a few years ago, Daphne started dating Curtis Jackson, aka 50 Cent. The duo welcomed their son, Sire, in 2012. However, things didn't work well between the couple. Daphne charged the rapper with domestic violence and the couple got separated on a very bad note. The duo also never got married
Sire Jacksons Career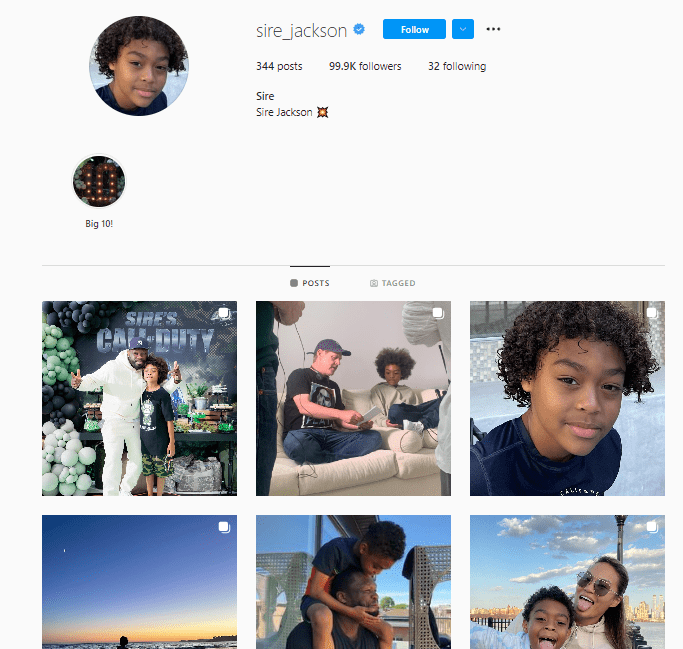 Sire Jackson is one of the most precious assets of 50 Cent. He was born with a golden spoon and has been living a luxurious life since his childhood.
Sire was just 2 years when he started his career as a child model during his toddler days. He modeled for a brand called Kidz Safe, a popular headphone company for kids for which he was paid a high amount of $700,000.
Apart from that, being an Instagram Star brought him a lot of financial success.
In The End
With a fan following of over 90,000 people, Sire Jackson is probably one of the most recognizable Instagram stars. Above all, the above-mentioned data has been taken from different websites and is true as per our best knowledge. In case of any change in facts or stats, we are not responsible.