6 Amazing National Parks of Australia You Have to See
Australia is a true paradise for every type of traveler. It really has it all – the astounding wildlife, the amazing scenery spreading from snow-peaked mountains to white, sandy beaches and crystal water, the unique sites and great local people.
Australian national parks are gems in Down Under and every one of them has its own magic. To make your choice just a bit easier, take a look at the most amazing Australian national parks you shouldn't miss.
1. Grampians National Park
"The Grampians" is a fascinating park located in Western Victoria. It will offer you a true adventure in the wild. You will enjoy challenging treks, admire fascinating views, try rock climbing and walk through lovely wildflowers that grow in mountain valleys. Fallen Giants Vineyard and various wine tours are for those who enjoy delicious local beverages and laid-back afternoons. The Livefast Lifestyle Cafe is what you need if you want to indulge yourself with local meals. If you want accommodation in nature, then opt for Dulc cabins. For those who like to admire the view from up high, there are helicopter tours to really see how magical this national park really is.
2. Uluru – Kata Tjuta National Park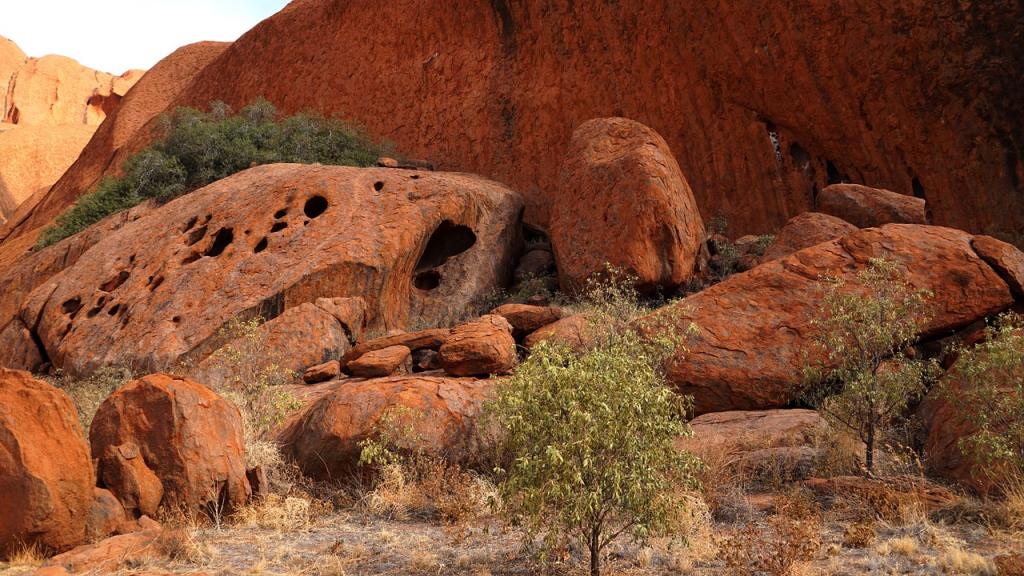 Uluru, also called Ayers Rock, is a cultural landmark that symbolizes the Australian outback. So, you shouldn't miss it if you have the chance. The "island mountain" is the sacred mountain of the Aboriginal people who left their mark through numerous paintings and engravings that can be seen in this site. It will take you three hours just to walk around its base. However, the climb to the top of Uluru is not recommended out of respect for the Aborigines. If you want to expand your knowledge of the native Anangu people, then visit Kata Tjuta. It's pretty close by and it holds spiritual and cultural importance to the Anangu people.
3. West MacDonnell National Park
This park stretches for over 200km west of Alice Springs. It's been widely popular for its gorges and gaps, as well as amateur photographs coming from everywhere to capture its beauty. You can stay for a day or even spend a week exploring the gorges and waterholes and admiring the eye-popping landscapes. In case you are a highly experienced hiker, you can try to reach Mt Zeil, but it's best if you opt for the most famous Larapinta trail that you can track with Life's an Adventure. It is a 223km long path that goes along the West MacDonnell Ranges and ends at Mount Sonder. The trail is divided into 12 sections, so you can opt for those that suit your fitness in terms of length and difficulty. Any section can be reached by a vehicle drive, meaning you can leave the track any time you want. Ormiston Gorge and Elle Creek Big Hole are spectacular waterholes you should go and see on your route, as they are great to swim in and meet the locals.
4. Lamington National Park
The beauty of Lamington's flora and fauna is remarkable. The thick forests, magnificent waterfalls and numerous walking tracks connecting all of them – all of this available to you. In case you like geology, you should know that there are two former volcanoes in this national park. You can visit Mount Warning to see what used to be a volcano's core. In case you are new to hiking, then Lamington is the place for you. There are 160km long tracks there, differing in intensity from 1-5, meaning you can experience hiking benefits even if you are a complete beginner. In case you want to try a longer route, then it's best to follow the paved ones. You can try the Centenary Track which can be done in 30 minutes. The starting point is at the Green Mountains carpark and ends at the Python Rock and Morans Falls tracks. There you can decide if you want to continue further into the forest.
5. Kakadu National Park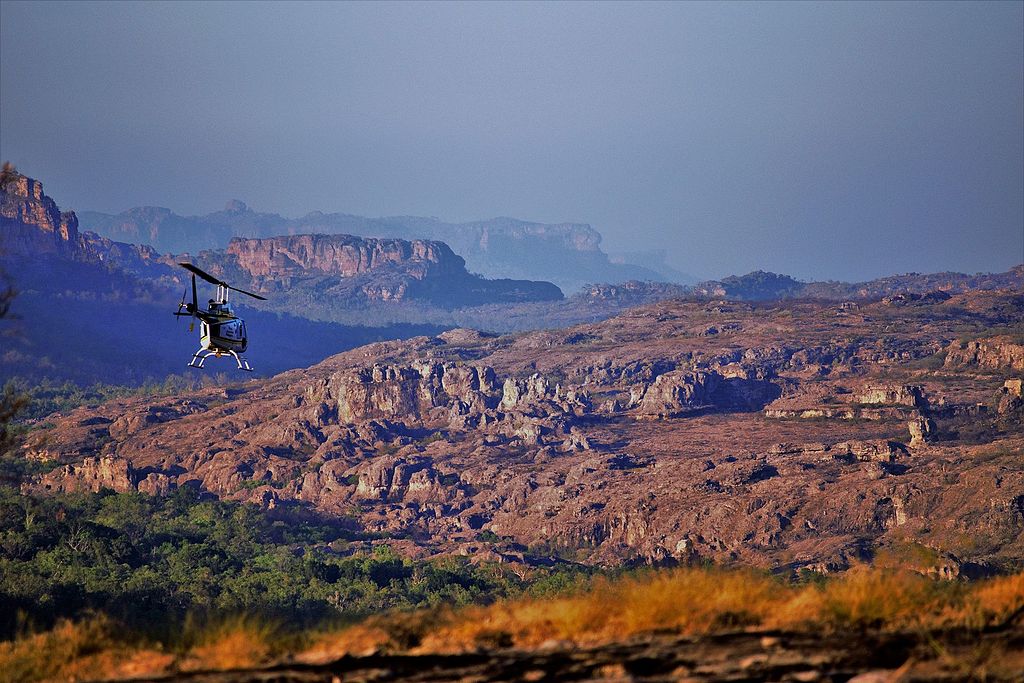 Located in the Northern Territory, it's one of the biggest parks in the world. Its ecosystem is breathtaking, ranging from rivers, billabongs, waterholes to wetlands and stone escarpments. The flora and fauna are so diverse that you'll think you have found yourself on another planet – dingoes, kangaroos, black wallaroos, black flying foxes, and many others.  For those who enjoy culture and history, there are ancient aboriginal sites where they used to gather. Ubirr and Nanguluwur are the most famous. You'll simply enjoy the rock art that can be seen there.
6. Blue Mountains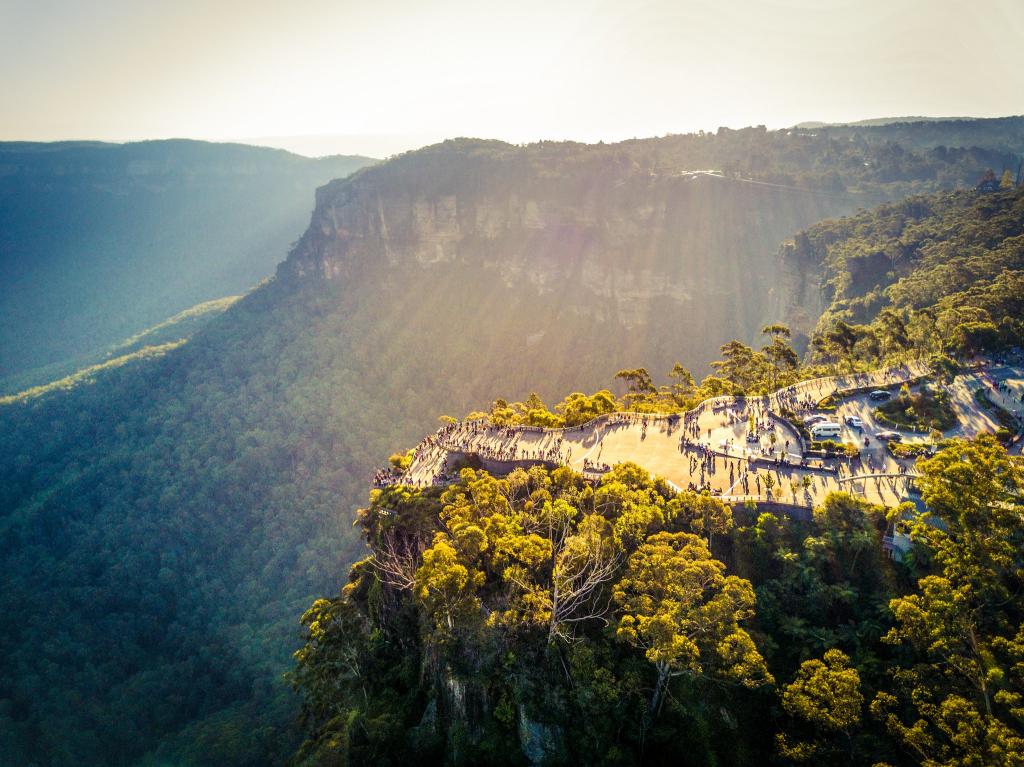 Blue Mountains National Park is listed among the World Heritage sites, and for numerous reasons indeed. It is the home of the well-known Three Sisters.  It's a dramatic rock formation that is best seen if you go on a walking tour that will get you close to it. Its magnificent view is the most visited site in the Blue Mountains and the legend of the three pillars still continue to amaze tourists.
Regarding the walking tours, there are numerous trails you can choose from. You can challenge yourself by trying out the three-day Sif Foot Track. This track will take you through valleys and forests, passing by waterfalls and lovely streams. On the other hand, if you want to see breathtaking views during a short walk, then opt for Princess Rock Walk. It's only 1.8km long and you'll get to see Mount Solitary, Wentworth Falls and Kings Tableland, among others. There are many walking trails to choose from, making your decision harder, but sweet.
Finally, the Blue Mountains offer you the chance to camp with your family. If you visit the Glenbrook area, you'll be able to put up your tent close to a swimming spot, from where you can go cycling or admire Aboriginal rock art. The Lower Grose Valley is another area for camping, only here you will feel you're really on your own in the wilderness. The seclusion and peace in this area have a truly special charm.
All in all
The truth is that you can't make a wrong decision when choosing which Australian national park to visit. You only need to listen to your heart's desires and opt for the one that you think will suit your preferences best. And you are guaranteed to be amazed!
Tags:
Australia
,
hiking