When a person or owner decides to get his high-rise building or structure painted or restored, abseil painting is what comes to mind to get it done. It is a great way to get the new building painted or an old one restored as it makes it easier to access all areas of the building to paint easily. When it is a high-rise building, structure or any unique structure, it can be really complicated and dangerous to get it painted. It makes it difficult for both staff and public to be around it while it gets done. It requires professional expertise in order to get the painting and restoration done of such structures or buildings and regular painters don't have the tools or knowledge to get it done quickly and safely.
Abseiling techniques are the best as they are practical compared to other forms of access which are risky. The high-rise buildings, emissions stacks, amusement parks and rides, cranes, lighthouse, stadiums, religious buildings are some examples of structures that are difficult to paint from the outside and inside. What makes abseiling painting special is the fact that each team member has special skills which get utilized in getting the work done, be it, for plastering, qualified painting or waterproofing. Their skills allow them to complete the most complicated tasks with ease while maintaining a high standard of quality. The abseiling painters are professional with great skill-set that helps them provide top quality painting, coating or rendering services to clients. When it comes to abseiling painting services it is important to ensure that the work done is of the highest quality and of course, cost effective. Getting strategic bargaining advice and finding the right professional expertise can really be beneficial in getting the best quality abseiling painting services at the most reasonable price. Getting it done by others can result in poor quality finish and risks that should be avoided as people can get hurt while getting it done.
What services do abseiling painters offer?
The abseil painters offer restoration and painting services for structures such as:
High-rise buildings as most of the offices are located in high-rise building nowadays. The business owners or property owners want their office to look great from the outside as the people are going to judge their company on the basis of it as well.
Churches also require painting services every now and then. The unique designs of churches make it difficult to access it using regular techniques and abseiling techniques are the only safe option to get it done.
Lighthouses are another structure that requires professionals with immense skills to get the painting done. Its structure makes it difficult for anyone to get it painted without having to take risks but abseiling painting has all the necessary equipment and skill set to get it done safely.
Low-rise buildings and homes also require an abseiling painting service. There are homes and low-rise building that is built in busy areas or have a unique structure which makes it difficult to get it painted easily. The abseiling team can provide service without having to block much space for people to pass by.
There are various other structures and places that can use the abseil painting service as regular painters just can't do justice to their work due to lack of knowledge, equipment, and skills.
Why hire abseil painters?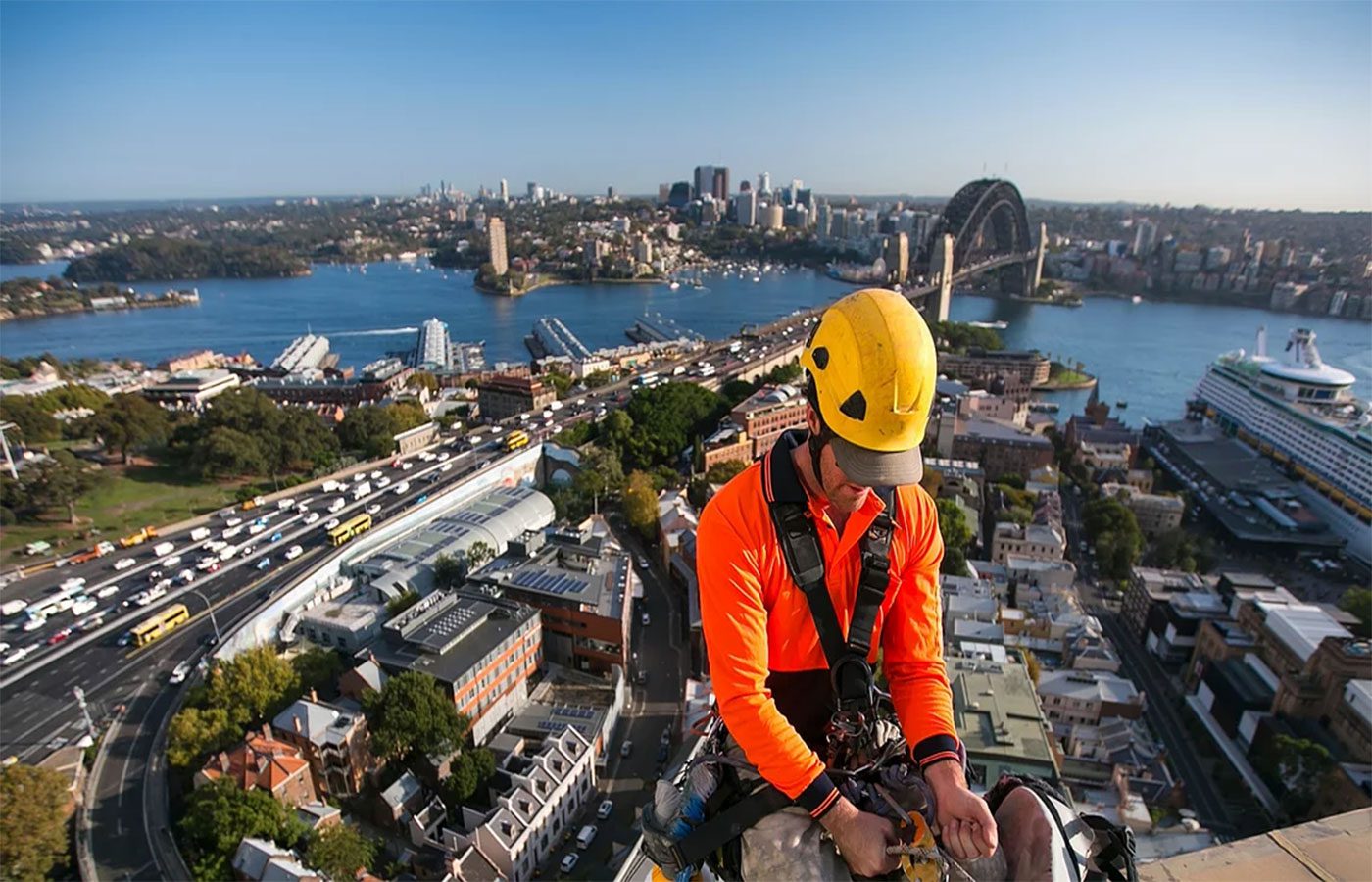 Safe and quality service.
The best equipment at their disposal to provide quick service.
Unmatched finish for any kind of structure or design due to complete reach.
Quick service compared to other solutions.
To hire an abseiling painting service for a high-rise building in Sydney, contact or visit nextlevelpainting. It is one of the most prominent abseiling painting service providing companies and offers various other important services to their clients to keep their office or homes looking great like rope access window cleaning.