Affiliate marketing is promoting another business's products to earn commission in return. The scope of affiliate marketing has grown a lot in the past several years, and along with that, the competition has also risen a lot. Still, many affiliate marketers earn millions without getting affected by the competition. You can also get as successful as your favorite marketer by applying the right affiliate marketing strategies. Here are some of the techniques that you should look for: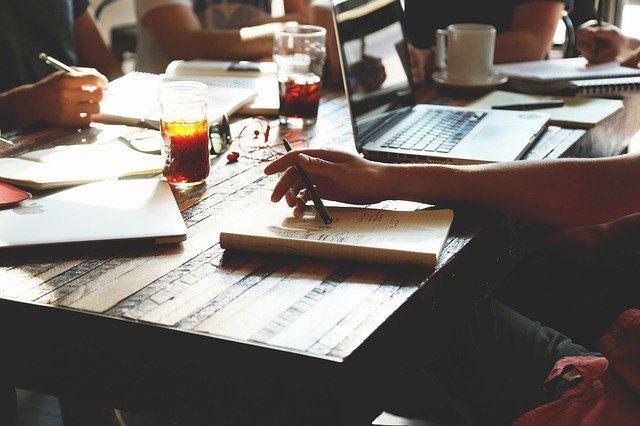 Find easy ways to build your plan:
The majority of affiliate marketers spend hours thinking about the correct marketing technique before running any campaign. First, they research the market for ideas that work and then brainstorm to get into the customer's mindset. But, trust me, there are easier ways to find the proper marketing technique. 
The key is to keep an eye on everything, like you are scrolling through social media and you find something interesting in someone's post/video; take a screenshot of it and apply that strategy in your upcoming campaign. Or, if you are traveling in a bus and listen to someone talking about their marketing department launching a new advertisement, write it down somewhere and add your creativity to that idea to make something unique.
Suppose you are looking for some website to learn something and come across some attractive affiliate links. In that case, you like the design of the ad or like the way he is showcasing the affiliate links, note it down in a document and apply those techniques for yourself. 
Find a high paying affiliate program:
Low commission products build the foundation for your earning, but real success comes from promoting high commission products. Unfortunately, finding the right affiliate program that pays high commission is challenging when there are many choices in the market. To find the perfect affiliate program for you, you should start by finding your strengths. For example, in which industry are you interested the most? Then gradually narrow down the choices by applying different filters like commission slabs, commission payout methods, or product varieties of a particular program. 
To get conversions from your audience, you need to have a lot of experience and knowledge in promoting your product. Otherwise, your promotion methods would be based on some assumptions, and you will showcase the typical characteristics of the product, which doesn't help get huge sales.
Build a product sheet:
If you are promoting so many products at a time, there are chances that you forget the basic features of some products. And if you are promoting the products to your audience with incorrect details, they will lose trust in you, and it's hard to gain someone's confidence back. 
Instead, you can build a product sheet to write down the features of the products you are promoting so that you can easily cross-check anytime before announcing anything. 
You can place the product table in your blog also. Readers like getting quick links. So if you write down some of the products in the upper part of your website, they can click easily to reach the desired paragraph without getting interrupted by so much unwanted text. 
Focus on helping, not earning:
Another mistake many affiliate marketers make is they try to sell their audience very quickly. They forget about building a brand and start promoting the products right after creating the website.
There is no surprise that no one will trust them. Any business needs to create its brand first to get customers. Affiliate marketing is no different. Try to help your audience before promoting your products. Build relations with them, provide value through your content. If you earned their trust in the beginning, they would purchase anything from you afterward. 
Start writing personal content, make videos about yourself visiting some places, arrange group discussions with your audience through webinars and connect with them. The personal touch with the audience will increase the engagement of the audience and, ultimately, sales!
Keep your content natural:
Continuing the previous point, you need to keep your content as natural as possible. Do not over-promote the products; provide affiliate links where they fit perfectly. Another thing you can do is to signup for different affiliate programs to suggest comparisons and offer alternatives to give your audience choices. 
This will help you increase sales, and you will look less spammy. Share your personal opinion of the product, or business you are working with, be transparent to your followers by letting them know that you will earn a commission if they purchase the product. If possible, use your pictures using the product. You will surely get higher sales if your audience is watching you using the product before promoting it.
And finally, do not lose your brand value for earning money; avoid sending too many emails for promotion. You will end up getting yourself on the spam list. 
Reward your customers:
Although many affiliate programs do not allow you to offer any gift or reward to your audience for getting conversions, you can reward them if they recommend your article or video to their friends. Mouth-to-mouth publicity is the best way of marketing.
You are not awarding your audience because they have purchased from you, but you reward them because they helped you increase your traffic. And increased traffic eventually helps… of course, sales!
Wrapping up:
The competition is constantly rising, and the audience nowadays has become more brilliant. They quickly understand if you are helping them or just using them to get your commission. So try to apply these strategies to get a step ahead of your competitors.