Forget LA and New York: These Are the Most Affordable Places to Live in USA
Although many would love to live in big cities such as LA and NYC, such places are not practical for everyone. They are the most expensive cities in the world and not many people can afford to live there. However, just because you cannot afford to live there does not mean that you are doomed to live in a small town for the rest of your life.
Here are some other bustling cities that you can live in without breaking the bank:
Dallas, Texas
While Dallas might not be terribly cheap, it is affordable. The high-income average makes up for the soaring rental prices. Being the hub of many things from sports to cuisine and culture to business, Dallas is a great city to reside in.
Most people expect the sheer size and magnitude of Dallas to mean that it is expensive but this is not the case. Of course, you will find expensive areas in Dallas but others are affordable. When looking for an apartment, the internet is your friend, so you should try it out. Whether you want to live in the Downtown Dallas area or somewhere else, you are likely to find deals online.
Memphis, Tennessee
Are you a big fan of food and music? If you love these two things, Memphis is the ideal city for you. Apart from all the fun things that you can do there, Memphis is also affordable. With unbelievably cheap real estate, you can find a home with as little as $100,000.
Even if the city has a population of over 600k, it still manages to remain affordable. If you are not looking to buy a house, apartments are also cheap to rent. Memphis has a strong economy, good institutions for higher education, and plenty of jobs from which you can choose.
With relatively low unemployment rates, you are likely to find a job in this city. Compared to other similar-sized cities, the overall cost of living in Memphis is relatively cheap. If you are looking to save money, it is the best place to live.
Oklahoma City, Oklahoma
With a population of over 600,000 people, this is the biggest city in Oklahoma State. When you combine this number with the people who reside in the metro region, the population shoots to over one million. For a city of this size, Oklahoma has more amenities than people expect, including museums, restaurants, and sports.
You might not expect Oklahoma to be affordable but it is. The costs of renting and buying homes are lower than the national average. Additionally, the overall cost of living is also low. Moreover, the city has plenty of jobs on offer, which means that your chances of getting a good job after moving there are quite high.
Boise, Idaho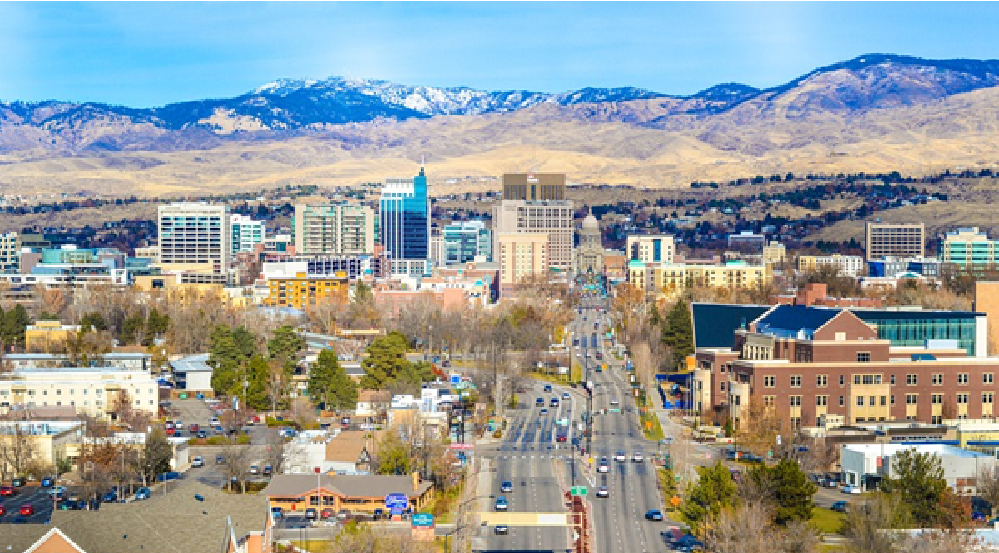 If you want to leave a big city that is expensive, this is the ideal place or you. With a population of about 200,000 people, it has diverse cultures. Boise has big-city amenities, manageable commutes, lower costs, and fewer people.
Because it is a tight community with many job offers, affordable living, and the great outdoors, Boise can accommodate different types of people. Although the housing prices in this city are higher than in other cities such as Memphis, other costs such as utilities, healthcare, and groceries are much lower. When you factor in the low rate of unemployment and booming economy, it comes as no surprise that Boise is usually voted as one of the best cities to reside.
Knoxville, Tennessee
Are you a thrifty type? You should consider moving to this city, which is best known for its overall affordability. In Knoxville, you can afford everything from food to transport. With a wonderful mix of country and city living, you will experience the best of both worlds.
If you love history, Knoxville is the place to be. You will get to see the Tennessee River and a few battlefields that were used in the civil war. The low rate of unemployment is also attractive.
Conclusion
Are you tired of living on a shoestring budget? You should consider moving to one of these affordable cities. Knoxville, Memphis, Boise, Dallas, and Oklahoma are some of the most affordable cities in the country. 
Tags:
Affordable Places
,
Downtown Dallas
,
Live in USA
,
Oklahoma State