SEO and increasing sales
So you finally decided to choose Webhosting. Well, this is a great decision you have made for your site and business. 
WordPress has evolved over the years to be a powerful website builder and it boasts amazing robust features. It's not surprising many top brands have chosen to embrace WordPress in improving SEO and increasing sales. This is one way WordPress can be used to make money online, but it is definitely not the only one. Check out and find out more ways how to make money with WordPress.
However, good WordPress hosting is crucial to make your site fast, reliable, secure, and easily available to your customers and audiences. Hence, you need the best web hosting services to not only create and host sites but also to use its CMS for an effective content management system. This way, you will ensure your site runs smoothly and perfectly while you get to focus on the core aspect of your business. It's your sure bet to ensure success in each area of your online journey. 
But with the myriad of affordable web hosting services out there vying for your attention, choosing the right best web hosting 2021 might be overwhelming. This article gives you an overview of everything you need to know about WordPress hosting including how to choose the best one for your business. With this, you can know what to look out for when choosing a web hosting service that is right for your business. 
What is WordPress hosting?
Simply put, WordPress hosting is a type of web hosting that has been optimized to host WordPress sites for it to run efficiently and smoothly. The hosting environment has been optimized to better meet WordPress performance and security needs.
By using this web hosting, you will have access to a lot of services and features that are designed for WordPress sites. These other features include one-click WordPress install, software updates, 24/7 customer support, and many more. It, however, depends on the type of hosting you choose.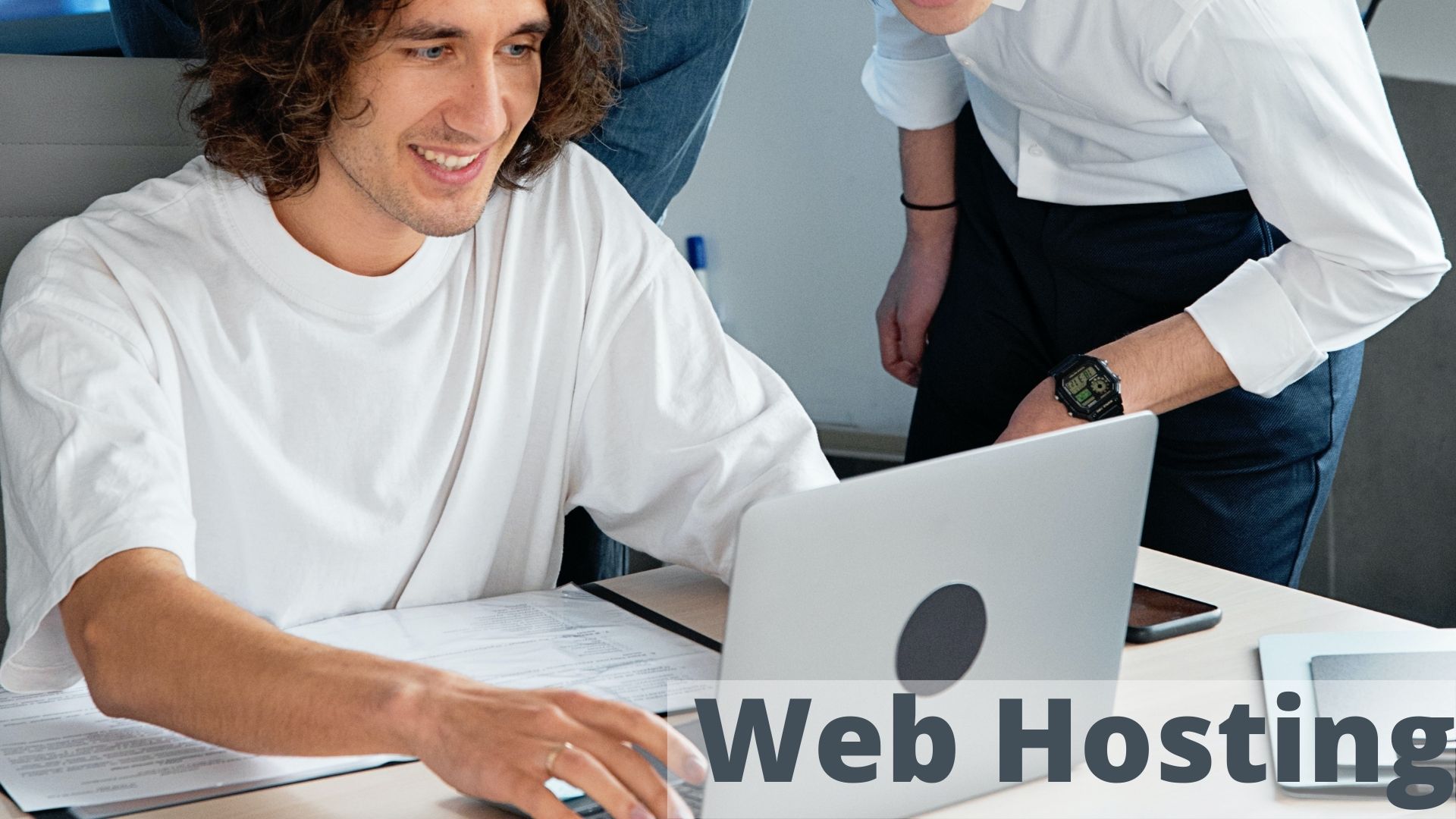 What are the types of WordPress hosting
?
Although there are different types of WordPress hosting available, the popular ones include shared WordPress hosting and managed WordPress hosting. Understanding what these means will help you to know what each type can do for your business and which one will benefit you. 
Shared WordPress hosting:
When you go for shared WordPress hosting, it means you are sharing the hosting with other WordPress sites. You do not have the whole server space to yourself but rather you are sharing with others. 
This can be a good option for businesses that are just starting or those that are looking to cut down costs. You still have access to a lot of features without breaking the bank. Plus, it is easy to set up and your web hosting company can even help in getting that done. 
However, since you are sharing a server with others, you are at risk of security threats. If any WordPress site was hacked, then other websites are also not safe. Moreover, sharing with others means you are limited on the resources available.
Managed WordPress hosting:
Managed hosting is more pricey but it offers you every benefit in shared hosting including the fact that you don't have to deal with any technical hassle. All technical aspects of running a WordPress are managed by the host. This means you have access to high-quality support and your site is well optimized for the best performance. This saves you time, effort, and manpower that could otherwise be diverted into the successful running of your business. 
It's a good option for high-traffic blogs, medium to big-sized organizations, and companies that want to leave their WordPress sites in the hands of experts. 
However, managed WordPress hosting also carries its own disadvantages. It goes without saying that this type is more expensive than shared web hosting considering the extra perks. This is one of its major disadvantages and one you should consider if the price is a huge factor for you. 
How can I choose the best web hosting for 2021?
No matter the WordPress hosting plan you decide to go for, these are important factors you need to look into before making decisions. Choosing WordPress hosting is one thing you don't want to take for granted.
Server performance: 
This is concerned with how well your website performs online. For this, we are talking about the speed and how many requests a server can process at any given time. A website that is fast to load is every visitors' favorite as they don't have to wait for long for a site to load. This means if your site takes too long to load, your visitors might end up leaving for your competitors' websites. Moreover, the server's processors should not only be powerful but should also have a lot of cores to boost its multitasking capabilities. 
Uptime
You sure want your site to be online 24/7, that is why you need to look into this aspect as well. Uptime means the number of times your site is available online while downtime is the time your site is offline. A good uptime should be at least 99.99% and you don't even want to experience your site going offline for just a minute. The last thing you want is for your customers to check out your eCommerce site for purchase only to discover you are nowhere to be found. 
Price
Price also has a huge impact on the choice of WordPress hosting. Different web hosting providers offer different pricing and again it also depends on the plans you go for. When a company is charging an exorbitant amount for shared hosting, then it's a signal that the company can't be trusted. Make sure you conduct your research and look into other benefits they offer as well as hidden fees. Don't let providers prey on your ignorance. 
Location
It's better to go for a WordPress hosting service that isn't far from your destination. The closer the server, the faster your website. This shouldn't be a top priority though, but it pays off. 
Custom support
You want a company that comes to the rescue on time in case any problem arises or in case you need their help. That is why you need those that provide 24/7 support. Even though you might be going for a shared plan, you still need to have a team of experts that will help out when their services are required. 
As you are planning for your WordPress hosting purchase, these points will help you to navigate through the noise and choose the affordable web hosting required for your business growth.