Having your bathroom remodeled can be a great DIY project, that's fun, stress-relieving, and money saving at the same time. After you've done some basic research and calculations, you've finally realized that you can do it yourself. Remodeling a bathroom entirely on your own is not an easy job, by all means. But we totally understand your desire. That's why we encourage you to unleash the inner interior designer/ decorator/ plumber and overall handyman. So we give you some tips on how to make this project go as smooth as possible.
Have a Clear and Complete Picture of the New Bathroom In Your Head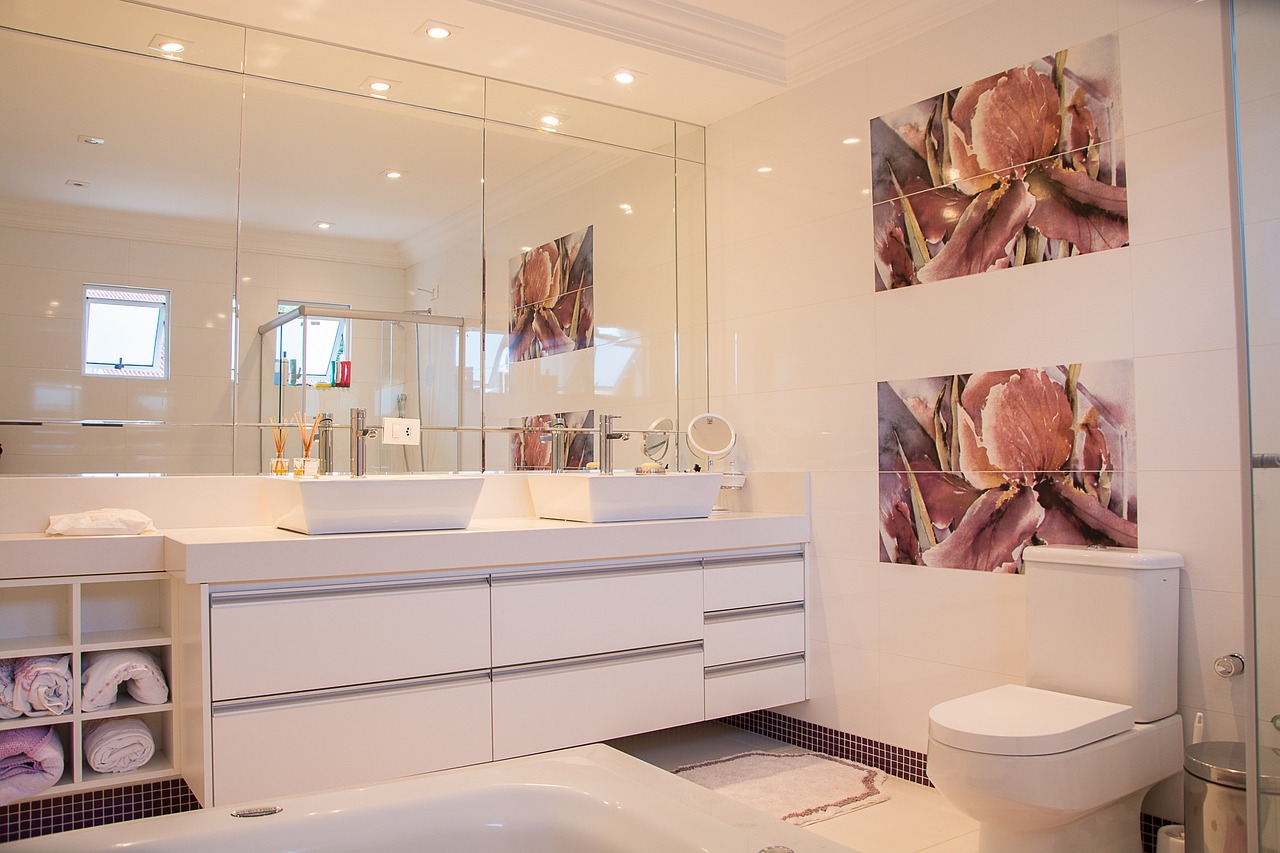 Before you begin your project, you want everything to be completely clear, at least in your mind. We would recommend you to put everything on paper prior to doing anything. Or, even better, you can use one of those software programs to draw up the exact plan. All you need to do afterward is to stick to it.
Do all the calculations in advance. For instance, if you're putting up new tiles, know how much exactly of those are you going to need. You want to minimize the surprises, even though they're bound to happen from time to time. Don't be discouraged if you hit a few bumps along the road.
Prepare Everything in Advance
Once you've made the calculations and you have an overall plan, you want to start buying all the necessary things. You'll not only need stuff like the sink, sink faucets, shower, bathtub, towel racks, drawer pulls, tiles, countertops, and other bathroom items, but the tools as well. Chances are that you're short for some of the tools and supplies like the safety mask, gloves, goggles, caulking gun, silicone sealant, spackle knife, power drill, pry bar, chisel, adjustable wrench, flathead screwdriver, hacksaw, spackle, stud finder, hammer, extension cord, to name just a few.
Another reason why you'd want to buy all these things in advance is that your supplier might have troubles getting everything you need on time. So you want to avoid breaking everything up only to find that you have to wait a couple more weeks for the toilet to arrive.
Always Have a Backup Plan
In case something doesn't go as planned, you need to know how to recognize this situation and if it's time to go in a different direction. For instance, in all likelihood, you'll need to pull out your Plan B in situations where you're dealing with some plumbing issues. In these cases make sure you opt for emergency plumbing services, that are going to save you time, money, and nerves. Even though it's a DIY project, it's important to know when it's time to wave the white flag. It's only temporarily, once the pros take care of business, you're free to continue to work towards your ultimate goal: remodeling the bathroom yourself.
Choose a Shower or Bathtub Type Wisely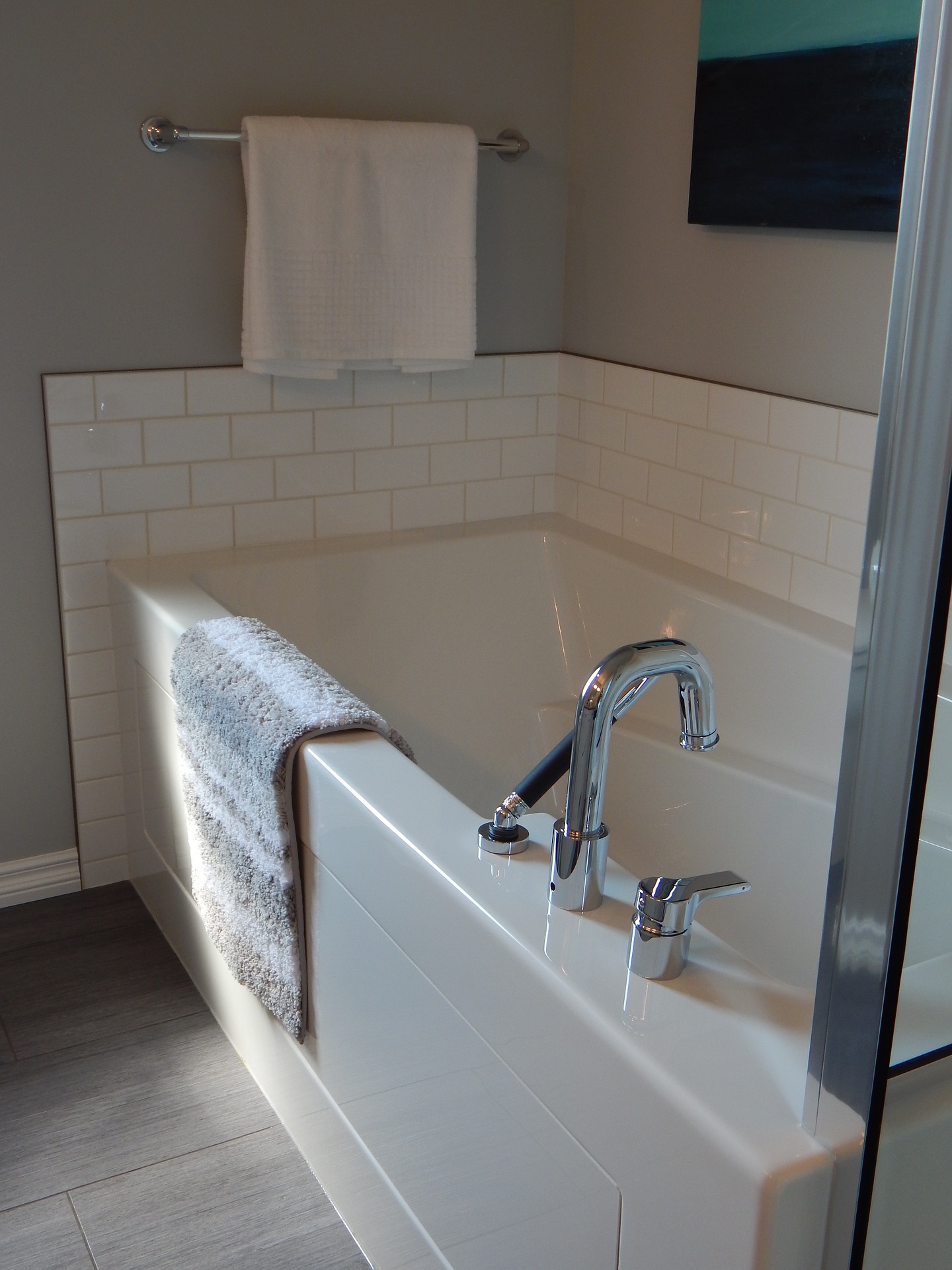 Not all showers or tubs fit everywhere. Make sure to correctly assess the bathroom you're dealing with – otherwise, you may end up installing a tub or a shower that's completely inappropriate for you.
If you have a smaller bathroom, choose a walk in shower, or a small tub that's not going to eat up all the space.
Be Extra Careful With Tiles, Paint and Fixture Updates
Speaking of choosing wisely, you also want to be extra careful with all the bathroom items. Double check if the tiles are exactly the ones that you've ordered. Sometimes the size isn't right, so you'll end up having less or more than you need.
Also, make sure that the paint color matches the tiles and cabinets. Any fixture updates that you make should be better than the previous ones. Talk to other people about these things as well – their opinion matters equally. You don't want you or your family members being disappointed after everything's finished.
Don't Follow the Trends Blindly
Being modern and fashionable is great, just avoid going over the top. The best advice here would be to follow the trends only with the stuff that you can easily replace later.
Items such as rugs, shower curtains, and toothbrush holders are ok, but you'd typically want to avoid installing that avocado green toilet.
Conclusion
Remodeling your bathroom can be an exciting DIY project, that a whole family can participate in. Although it's not the easiest project to do, with a little bit of thorough preparation, it can be done in a reasonable amount of time.
Just make sure to draw up a good plan, and stick with it. In case you end up having troubles, opt for the professional help, and then carry on executing your intended design.