Bray Wyatt is a very famous personality in the world of WWE. As he announced his return to the sport, there has been a sudden excitement among the fans of WWE. Here's all that you need to know about Bray Wyatt's news and his return to WWE.
Who is Bray Wyatt?
Born on May 23, 1987, Windham Bray Wyatt is an American professional wrestler contracted to World Wrestling Entertainment (WWE). As the head of the Wyatt Family, he has won one SmackDown Tag Team Championship and two WWE Universal Championships. Apart from that, he has also won one Raw Tag Team Championship with Matt Hardy.
Taylor Rotunda, his younger brother, is also a WWE wrestler. He and his sibling have won the FCW Florida Tag Team Championship twice.
Wyatt's New Name
Wyatt came back to RAW after a year away with a new persona known as The Fiend. While competing at Crown Jewel, The Fiend took home the title of Universal Champion.
 The Fiend and Alexa Bliss were both selected to join RAW in the draft. The Fiend's feud with Randy Orton, which started on RAW and lasted all the way up to WrestleMania 37, finally came to a conclusion. The Fiend, who had disappeared for a while, showed up at Fastlane to aid Alexa Bliss. As a result of Alexa Bliss's betrayal, The Fiend lost to Randy Orton at WrestleMania 37. This past July marked the end of Rotunda's 12-year employment with the organization, as he was let go. He has not yet agreed to work for a different firm.
 The WWE Return Of Bray Wyatt
Bray Wyatt returned to WWE after being unexpectedly released last year. The 35-year-old wrestler returned as part of WWE's viral marketing foreshadowing the coming of the "White Rabbit" during the last several weeks.
On one of the nights, when Matt Riddle submitted Seth Rollins in the Fight Pit, the lights went out inside Philadelphia's Wells Fargo Center. At that point, Wyatt could be heard singing, "He's Got the Whole World in His Hands," while solitary spotlights shined on Firefly Fun House puppets all across the arena.
5 Things To Learn From His Return 
People Believe It Could Be Wyatt Making A Story & Breaking Character
Bray Wyatt seemed out of character as he discussed his recent setbacks and his year away from the organization. "You don't know who you're dealing with, but you will," a masked guy warned Wyatt on the Titantron, abruptly ending the promotion. When Wyatt delivered an emotional promo on WWE SmackDown, many fans thought he had gone out of character. It's possible, though, that Wyatt is actually portraying himself.
For the past 12 months, The Eater of Worlds has been completely transparent with the WWE Universe, bearing all of his innermost thoughts and feelings with them. Given that Wyatt appears to be the only author of this narrative, it would be fascinating to see whether he would ever cast himself in a role inside the story or otherwise routinely violate the fourth wall.
It May Not Be The Same Bray Wyatt Returning To WWE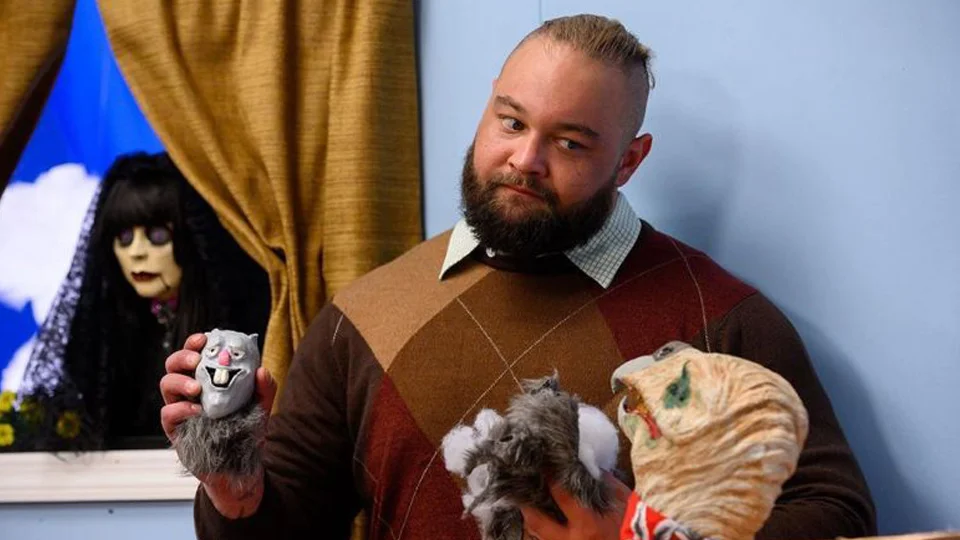 While Bray Wyatt resembled Fun House Bray Wyatt in his attire, he was not the same man. Wyatt's denial of his situation and attempts to gloss over the fact that he was imprisoned in the Fun House was even more extreme. There is little doubt that the current Wyatt has spent too much time out in the real world. Because he can't muster the same level of optimism as his old self, that persona may not be seen again in WWE.
Bray Wyatt Had Been Leaving Cues All Along
It's possible that The White Rabbit was revealed to the WWE Universe on a recent edition of WWE SmackDown. Wyatt is making only his second appearance since his comeback, but the teaser has already revealed a lot about his new identity, and it seems he is the one in need of assistance.
 Since the present Bray Wyatt is the most enthused by the WWE Universe's support and presence, he may have been the one to plant breadcrumbs in the hopes of including them in his quest. Nothing was revealed about Wyatt's new name on SmackDown night, and the promo itself seems to have been a huge tease.
Bray Could Be All Six Characters Of The Wyatt 6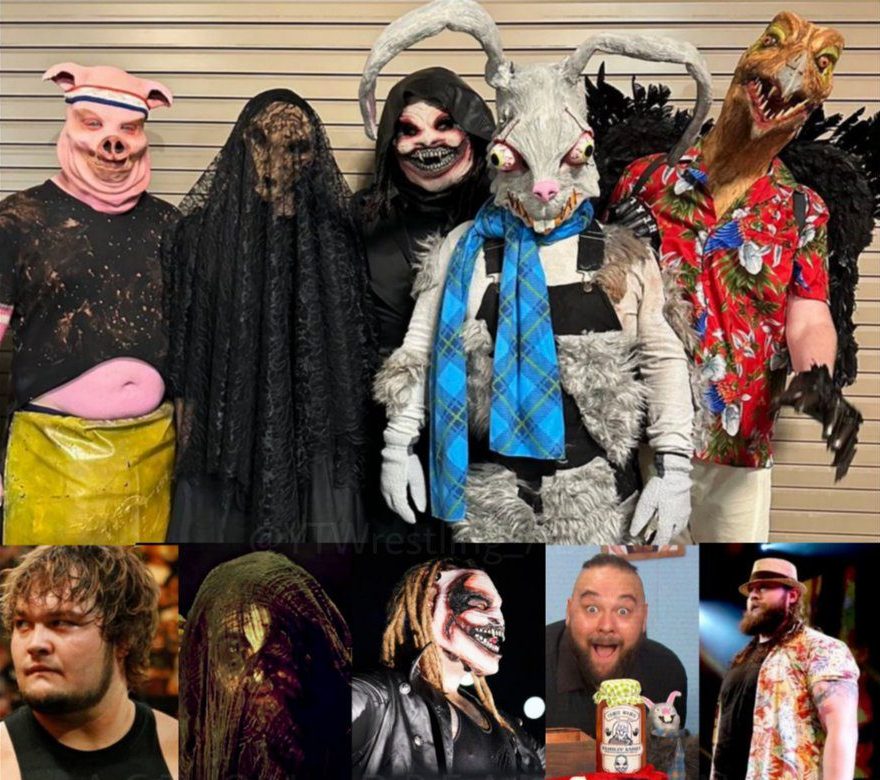 The idea that Bray Wyatt is actually the Wyatt 6's six members in various guises is one of the most interesting interpretations of the recent program.
He even performed an emotional promo while clothed and presented differently than usual as he made his way to the ring. The identity of the man in the mask who cut in on Wyatt has already been disclosed. Yet when he was revealed at Extreme Rules, his hair and mannerisms were noticeably different. Since Wyatt played The Fiend during his initial stint with WWE, it's possible that he is still hiding a secret identity as The Fiend.
Bray Wyatt Is A Masked Figure Once Again 
Fun House Bray Wyatt was part of a storyline where The Fiend was influencing him before his WWE departure in 2021. When it was at its most basic, the Firefly Fun House looked like this from every side. It was speculated that Wyatt was locked up by The Fiend, and would only be freed at his bidding.
 At the recent Extreme Rules, Wyatt was interrupted by a man who introduced himself as Bray Wyatt. Nonetheless, he left a stern warning that established that Bray Wyatt who delivered the promo on SmackDown is once again under the command of a third party.
All of these are speculations, nothing is yet confirmed except that Bray Wyatt is back.