What is Positive Thinking?
Positive thinking is a procedure in the creation of positive thoughts in terms of fruitful results. Positive thinking means the attitude to look at brighter side of life instead of negative.
Be grateful for what you have rather than what you don't have. Running negative in mind simply make you the pessimist. Change the way of thinking, things will change directly. If you keep negative in mind how you can be the optimist? Choose your thoughts wisely, because it is up to you how you builds your life.
Health Benefit of Positive thinking: Positive thinking helps to reduce your mental stress, increase life span additionally provides good physical health.
How your day will be?
Depends on your thoughts and activities in morning after getting up. Have you ever experience the power of positive thinking, how one positive thought in morning made your day. Therefore start the day with good attitude and thoughts.
Do list for fabulous day-
– End day with positive thoughts:
For better tomorrow, leave the worries of past in past. If you fall asleep with negative it will impact straight on your coming day. Think positive before sleep to build better tomorrow. There is no point of dwelling past because that is already departed. Nothing will be going to be changed. Prepare yourself for better tomorrow, just think positive and have proper sleep for the better mood.
–  Change wake alarm tone daily to uplift mood
–  Welcome a new day with smile and gratitude: 
Each day is a new day. Start the day with a smile and be grateful for crucial and positive things of your life. Because you are the one who decides how your day will be.
Each morning we are born again. What we do today is what matters most."        – Buddha
– Keep yourself away from technology when you wake up in morning (phone and television etc.):
Avoid technology (social media, emails, news) to lay away the negative impact. Technology builds up strong influence on mental efficiency, here upon check important bit later after rise.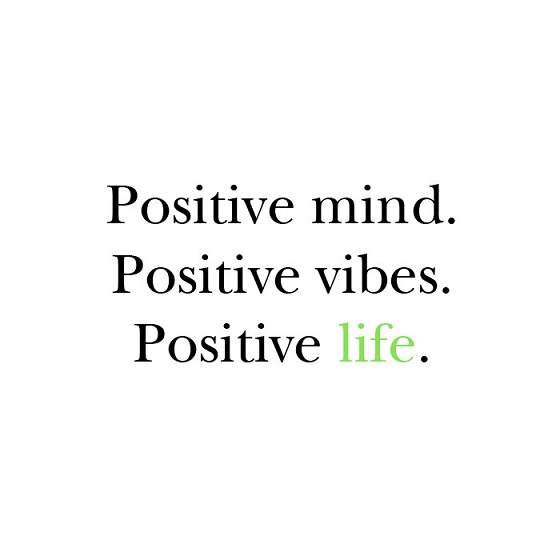 –  Go for walk:
 Morning walk has its own charm. Way to keep yourself full of energy and to create the positive mindset.
 "All truly great thoughts are conceived while walking." – Friedrich Nietzsche
–  Do which inspirit you:
Each and every one has their own habit of self-motivation. Reading books, dancing listening music etc.
– Replace negative:
Don't let one negative thought ruins your whole day. Replace negative thoughts with positive.
"Life is 10% what happens to us and 90% how we react to it."   -Dennis P. Kimbro
– Mold mind with the positive affirmation:
Positive affirmation is the chance to remind your mind that how you can make your day. Keep remind yourself by saying loud:
I am the best.
Today is the wonderful and productive day.
Have positive self-talk. People will often become what they want to be, so believe in yourself, fill your mind with positive thoughts for favorable results