Are you looking for financial support for your business? In this case, get a business loan. First, create a plan for how long you would need this financial support. Every company needs to expand, and an inflow of cash is important. Taking a business loan is indeed an effective way to make your business grow. However, before taking such loans, there are certain factors to consider. This post will examine these steps one by one-
Is the application process complex?
Most business owners often consider applications for business loans to be a cumbersome affair. This is not true. There are some easy steps you must follow to make this application process a simple one. The first step would be to look for a lender that focuses on business loans only. There are several lenders in the market that specialize in SME loans. They give you instant access to the loans you need for your business. However, before applying for a business loan, you must check to see if you qualify for one.
Why does your business need the loan?
This is the first question to answer. The response has to be prepared. You should be aware of your need and the final utilization of the loan when received. Businesses need loans for various purposes- buying inventory, supplies, equipment, supplies, furniture, working capital and more. Check what the rationale behind your loan is. This will help you seek out the right type of loan, and several banks will support you when they know why you need the loan.
Know what your money lending options in the market are
Know what your money lending options are and figure out the best options for your company. Today, business houses are looking for unconventional lenders along with conventional lenders to finance their companies. They include credit unions, local and national banks, micr0-lenders that do not seek profit, etc. These money lenders give companies personal loans, small business loans and other lines of business credit. The application process to these unconventional loans is hassle-free, fast and simple.
Seek out your credit score
Once you have found the type of business loan, your next step would be to determine whether you are eligible for the business loan or not. Most banks generally check the credit score of the business owner applying for the loan. If the business owner or owners have a good credit score, their loans are generally approved.
Break up your specific goals
Once you have set out your goals, you need to break them into small stages. This will help you meet your business aspirations better. For instance, if you are initiating new marketing programs and resources for selling and providing support to targeted markets, breaking down the bigger goals will pave the way to better success as the accomplishment of the short-term goals first will lead to long-term success.
How much money do you need for the business loan?
Credible companies state you must know how much money you need for the loan. Remember experts say the lifeline of your business is money. Before you apply for business loans, you should know how much money you should take to finance your company. This requires time and calculations. Take the effort to calculate how much money you need for business loans.
How long would you need your business loan for?
 Before you take a business loan, it is crucial to prepare a business plan to know the time period you need for getting the financial support for your company.
Business plan- create or update it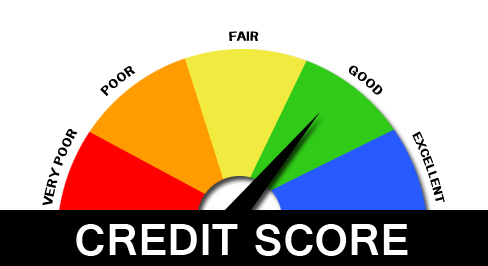 Do you have a business plan? If yes, create a new business plan. If you already have a business plan, update it. Every business must have a business plan as it is a primary medium for selling the strengths and vision of your business to your money lender. You may put forth the story of your company to the lender right from scratch to its current position in the market. The business plan will lay down the mission of your business and its roadmap for achieving goals. You get financial reports that help you to get a complete analysis of what you have attained and what your plans for the future would be. Money lenders generally like applicants to submit a comprehensive plan for their business during the time of loan application. They are of the general belief that companies that submit a business plan have better chances of success and they generally pay back the loan amount on time.
Collect documents before applying for the loan
You should gather documents before you apply for the business loan. The loan application process generally needs a lot of paperwork.  You are able to get loans credit unions, banks and other private lenders. When you have decided to go in for a business loan, be prepared for the documents you require for the loan application process.
Take time to re-assess and evaluate the business loan
The time for the approval of business loans depends upon the amount you have requested and the nature of the loan applied. Some of the loans may take weeks to months to get approved; others might just take a few days. In case, you are refused the loan, find out the main reason for the refusal and next time work on the areas where you failed. Remember, when it comes to business loans there are several opportunities out there in the market for your business type. Note every time you submit a loan application for your business, there are stringent credit inquiries carried out, and every inquiry will drop your credit score by a few points.
Therefore, from the above, the bottom line is if you are applying for a business loan, do some homework and ensure you know the type of loan you need. Collect all the required documents and ensure you keep your business plan ready. Find the right lender for your business and submit your loan application with all the details duly filled in.