Business owners don't become successful overnight. They go through the everyday grind, make tough decisions, and experience losses before they become good at what they do. The experience of Larby Amirouche before he became successful is exactly like this. In this fast-paced world that we live in, being able to adapt to what everyday is thrown at us is important to keep our business afloat. Below are some highly effective business success tips for entrepreneurs:
Get a Business Partner:
Getting a business partner to share the workload of running a company is a good first step to be successful. In the book Rocket Fuel by Gino Wickman, he emphasizes that a visionary should have an integrator. Much like the partnership of Steve Jobs with Steve Wozniak or Bill Gates and Paul Allen. Steve Jobs and Bill Gates were excellent visionaries who helped shape technology through their inventions while Wozniak and Allen were their integrators who helped manage the business of producing these products. Apple and Microsoft both became juggernauts in the computer industry – thanks to these partnerships that helped launch their respective businesses.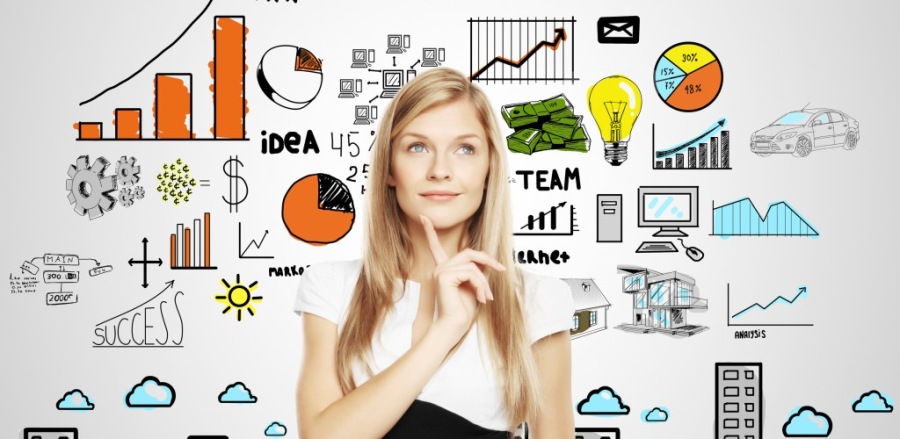 Be a Good Listener:
Too many times are we too focused on expressing ourselves that we forget to listen. Ironbelly Tech CEO Larby Amirouche likes to put significance in listening to his employees. As business owners, we sometimes have too many ideas that we want to execute that we forget to absorb things around us. We feel that we have it all nailed down when it is the other way around. Listening is part of the journey. As much as we should be freely expressing ourselves, it is also important to get other people's opinion once in a while.
Be a Student of the Game:
Or simply put it – never stop learning. Having a business is like playing the game of basketball. It evolves every once in a while, and you have to be on the lookout for new trends. You have to be able to adapt to these changes especially now that technology is changing everyday. CEO Larby Amirouche constantly searches for the right answers to new questions. We are saturated with updates and as entrepreneurs, we have to be on top of these things. By being knowledgeable of the changes, it will not be difficult for us to stay relevant.
Patience is a Virtue:
 This line gets thrown around so much that we have forgotten its significance. Do you remember when you were a kid, and you wanted to have the benefits of being an adult? To the extent that you would pretend that you are a grown up? It's the same thing with owning a business. We are so much into anticipating its growth that we neglect the journey towards proper maturity. If you are doing your part properly then where you are in your business right now, is exactly where you need to be. The arduous process of trying to get enough sales will bring some anxiety. Expect your business to struggle at some point. If you are steadfast enough, you will get past these struggles and come out a better business owner.
Focus on Creating a Customer Base:
Some entrepreneurs focus too much on being profitable and forget that having great, loyal customers is key to a thriving business. You will have additional publicity through word of mouth, and people will talk about how good your products and services are. To attain this level of success, you have to engage your customers and dedicate a part of your day in researching and identifying what they want. Ask yourself – what is your product's added value to your customers? Why do they patronize it? Once you have answered these questions, you will be able to unlock the potential of your business.
Get the Right People:
Hiring the right people will be a great value for your money. Some of them may be expensive but their qualifications will help your business. Having the right people in the right role will keep all things in check. Your direct reports will be motivated to work because they are doing what they prefer to do. This will snowball to your products and services which in turn will be purchased by your customers.
Pay Attention to Your Health:
If you can invest in a business, then why not invest in your own health? You can only manage your business as much as your health can allow you to so make sure to pay attention to how you are feeling. You do not necessarily have to be in optimal health but it is important that you do not neglect a good proper diet, and some sort of physical exercise. Your days are long and hectic so it is always good to put a few hours of the week to exercising. I suggest going for a sport like basketball or boxing. Not only will it keep you in shape, but will also help you alleviate stress.
Give Importance to Work-Life Balance:
Some businessmen just work all throughout the year. Stress builds up enormously in their lives that they soon give up because of the pressure. Make it a point to go on a vacation at least twice a year. Our boss Larby Amirouche likes to go to the beach during summer. Looking forward to your next vacation will supply you with the hunger for success that you constantly need. 2-4 days off from work every 6 months will be a good amount of time to reset and refresh your appetite. I suggest making your vacation extra special by travelling and going away from your everyday environment.