How Can You Make Car Dealership Consumer Experience Better with Technology
These days, car dealers completely rely on customers reviews to help boost business. Hence, consumer satisfaction is as crucial as understanding the fundamentals of car sales says Aleksandr Korchmar. According to recent studies, more than 80% of car purchasers use computers to get the vehicle information and more than half uses their mobile devices. This number is rising day by day. Hence, creating a good dealership client experience is easy when you use the right technology. This is because technology is driving force for the present day car sales industry. Are you thinking how? No worries! Here, you will find the answer how technology helps you to improve your customer's experience. Let's find out: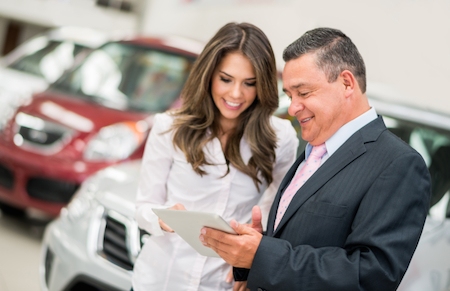 Service Department – Today, tablets come in practical when it comes to your service department's efficiency. Service consultants at your office benefit from the tools that modernize the patron check-in process. In fact, good communication between service advisor and mechanics make sure the customer's car is serviced properly.
The smoother the process, more satisfied your customer is and this boost the chance of another good rating. Along with this, make sure your website is in good working condition so customers can effortlessly book the appointments and get to know services. Online chat, digital service menu and digital coupons are great ways to entice customers.
Auctions and Business Expansion – The days where you have to spent 10 hours a day on paperwork to complete the deal with just one client are coming to end. Today, you can use CRM tools in order to work with several prospects concurrently suggest Alex Korchmar. It has become easier to manage appointments as well as to lessen overlapped deliveries. Actually, it takes a few minutes to schedule text and emails that will reach to more clients than newspaper ads. And you can easily sustain consumer follow-ups to increase retention.
Get Digital – You should avoid being the dealers who spend their profits on tools they don't use. Rather than this, execute daily digital processes and instruct your team how to use them. Maybe, it will take a little time to get everybody systematically trained, but the staff productivity will multiply 2 times. Furthermore, modern people respond to salespersons who take time to understand their needs. Hence, being a car dealer it is crucial to start that rapport off right with a strong approach.
Wrapping Up
Alex Korchmar has shared tips on how technology use enhances your customer experience. It will take some time to create good customer experience but once you embrace new technology in your car dealership business, you will start to notice the profits in no time.
Tags:
business
,
car dealership
,
Technology