5 Ceiling Ideas To Consider for a Classier, Funkier, and Finer Interiors
Your ceilings are, more often than not, one of the afterthoughts in the interior designing process. Being a hundred percent honest, you're not giving them much of a thought, choosing instead to focus your inspirational ideas that your eyes would be largely drawn to upon entering a room.
But ceilings are more than just a fifth wall…
It can actually contribute a lot to your interior designing. Your ceiling can add splashes of unexpected and refreshing accent colors to a room, can establish the illusion of a small room appearing larger than it seems. It can even direct room lighting.
The effects of a well put-together ceiling are subtle, but they are impactful.
Ceilings Colors and Their Impact
When it comes to interior design, it's important to pay attention to your flooring just as much as your ceiling. You may not think much of it, but while you're being stationary in a room, the ceiling can draw your attention and even become a focal point.
So, despite what most people think, your ceiling is a design element that's crucial to aesthetic pleasure. It can determine the atmosphere and the overall look of an entire space if done well and tastefully.
Ceiling colors are the last thing you think about upon moving into a new home or designing a room. Traditionally speaking, ceilings have always been plain white. It's simple and adds light to any room — totally effortless.
But ceilings with color are gaining attention for a reason. It's high time we stopped being boring with our homes and turned our ceilings into the fifth accent wall that adds a statement to any given room.
5 Ceiling Ideas for Better Designs
Now's the time to forget about neutral whites. Don't be afraid to play with bold colors. Get adventurous. So it's time to add some warmth and depth to your ceilings for more stunning interior design.
Dark Colors on Ceilings
Visually, you can lower a ceiling when you paint it with darker colors. The darker the color, the lower the ceiling visually appears. This is great for rooms or homes with notably high ceilings.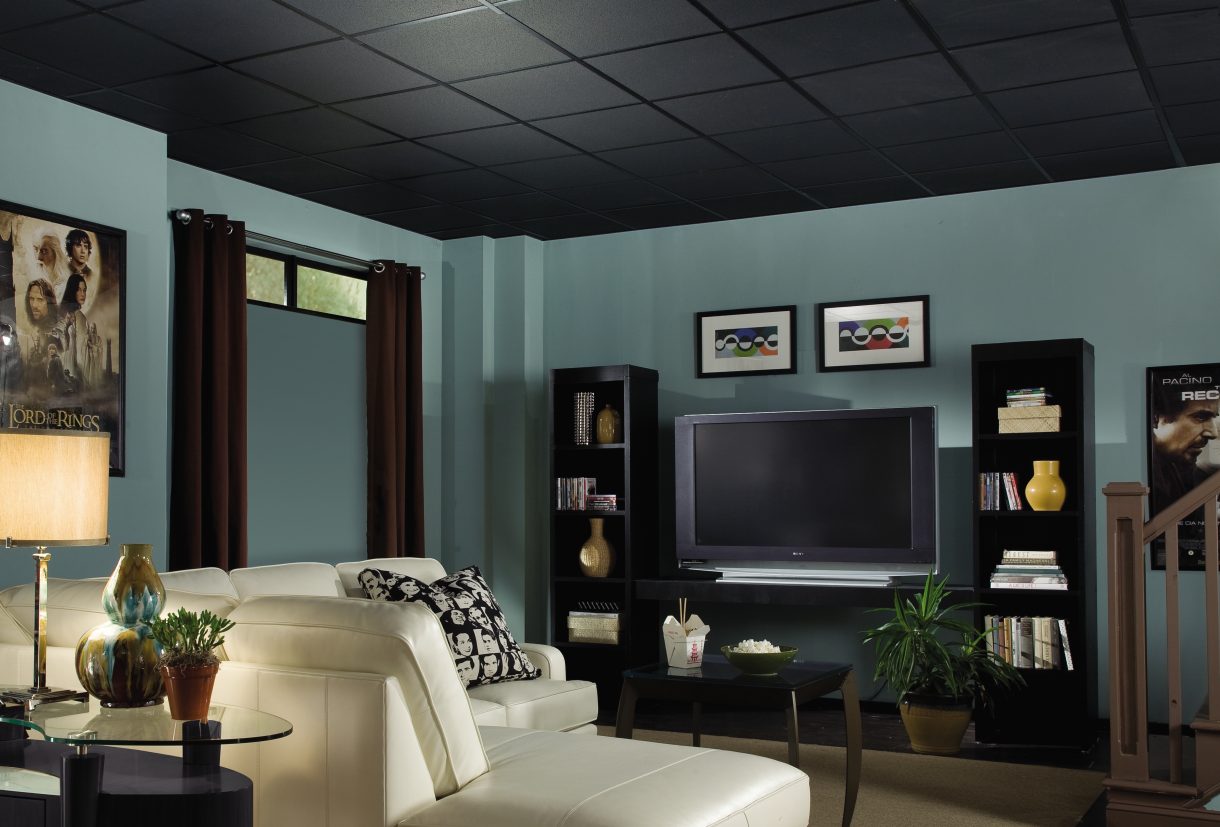 Lighter Colors for Ceilings
Lighter colors have always been the go-to when it comes to choosing colors for the ceilings. One color technique that experts like to point out is to choose colors that are lighter than the wall color. This is mainly wonderful for rooms that are smaller.
Patterned Ceilings
For ceilings that showcase unique patterns, you can either hire an artist to complete the look, do it yourself and stencil the pattern on, or use wallpaper. It gives a room a personality all its own.
Ceilings in Bold Colors
Ceilings painted in bold colors complement the rest of your room's theme, cultivating an atmosphere that would be unique for each room.
Coffered Ceilings and Trays
There's no law that says your ceiling has to be primarily flat. If you want to add more depth to the fifth wall that lies directly above your head, you can consider using the following techniques:
Multiple trays

: If you have more trays on your ceiling, you can incorporate various colors for moldings and trays.

Single tray

: Ceilings with a single tray can be emphasized through the use of dark colors on your walls.

Coffered

: These ceilings make use of beams to create sunken panels on a ceiling. You can use one color or a combination of colors for this one.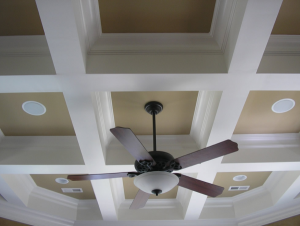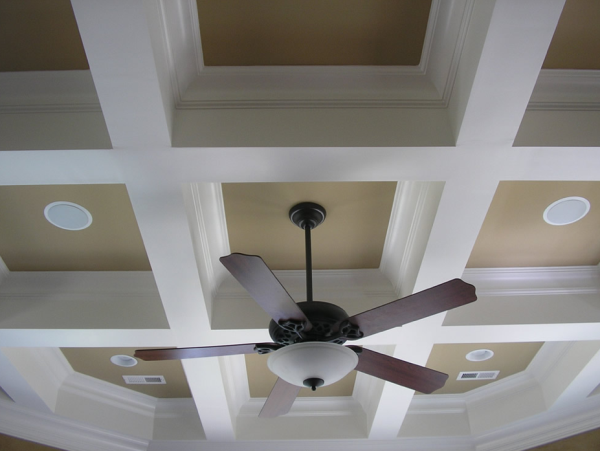 Transform Your Room
Any room can be transformed from a plainly simple white room to something striking using something as commonplace as creatively chosen paint. And now that you've seen some seriously wickedly good ceilings, you can now proceed to think about that huge expanse of space above your head differently.
It's time to celebrate new and different.
Tags:
Finer Interiors