Planters can increase the space of your garden, and you can use them on your balcony or indoors. There are various planters available in the market, such as clay planters, metal planters, vinyl planters, and wooden planters. Plastic planter boxes are lightweight, durable, and long-lasting. Plus, they are available in different shapes and designs. So you can easily use them for your hanging garden, patio, and balcony.
Before you choose a planter, you must consider the plants you want to grow. Certain plants need more sunlight, and you can use a few in your indoor under a shade. Some plants grow fast and they need more room for their roots. So you need to choose the planters according to the type of plants.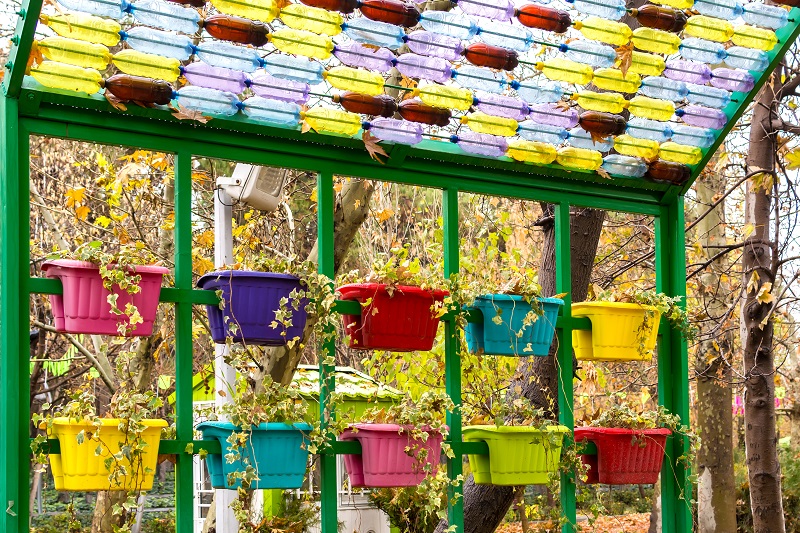 Advantages of Plastic Planter Boxes:
You know that plants grow in planters that dry out faster, so you need to use plastic planter boxes for plants that need more sunlight. Plastic planters are nonporous, and they can keep your plants moisture-free.
Plastic is durable than clay and wood, and it does not absorb water. Plastic planter boxes can resist the harshness of sunlight, and it is not brittle as clay pots. Metal pots can get affected by rust and you need to replace those planter's recurrent times. But the plastic planter box is lightweight and rust-proof. You can easily relocate such planters from one place to another.
Plastic planters are available in various sizes and shapes. You can use them to decorate your indoors and outdoors. Even, there is some hanging plastic planter box available online and you can use them to make a small hanging garden in your balcony. They make most of the plastic planters of non-toxic materials and they are completely eco-friendly.
It is very easy to find such plastic planter boxes and you can buy them online. You can also find them in lifestyle stores, and they are available with distinct edges. For example, you can choose bulb flower boxes that are shallow and wide. Similarly, you can use these plastic boxes for your large plants. You can choose such plastic boxes according to different diameters, and you can use them for seeding trees in the monsoon. You need not carry a heavy earthen pot, and you can easily keep your garden neat and clean.
Plastic planter box is made by an injection molding process and plastic sheets are melted in the machine and fabricated through various machinery. It comes out into a semi-finished product. Most of the plastic boxes are available as finished products and you do not need to apply any paint to them. You need to paint your clay pots to keep them rust and moisture-free. It will cost you more, and you can save this maintenance cost by choosing plastic planters.
These boxes are available in various designs, and they are very attractive and colorful. You can make a contrast in your garden, and plastic pots are less expensive than metal or clay pots. There are multiple online platforms available where you can find a huge discount on bulk purchases, and you can avail of the same to save your cost. You can easily clean your plastic planters with water, and they are not fragile like clay pots.
Make sure you must choose some plastic planter boxes which are toxic-free and durable. You can search for such boxes online and choose the best one for your garden. Also, consider the different trees that you need to plant in your garden, and you can take suggestions from experts to know more.