When it comes to the world of business, things have been changing rapidly in the past few years – let alone the past decade. Today, though, it does feel like these shifts are happening more and more quickly. It can be overwhelming, really, especially for a business owner or manager who is in charge of the training modules.
HR representatives tend to be in a sticky spot as well. This is a part of why there are now regulations and requirements in place for compliance training sessions.  On a federal level here in the United States, most businesses with at least fifty employees are required to offer this sort of training, as you can learn further about on this page.
This means that a lot of businesses are searching for ways to offer this without overly disrupting workflow and the office atmosphere.  If you find yourself among that group, this article might just be for you.  Stick around for some tips!
What is Compliance?
Obviously, it is a bit difficult to discuss how this all works without first covering the basics. What is compliance, anyway, and why is it so important for offices, businesses, and other workspaces alike?  Put simply, it is complying with federal and local laws in terms of appropriate demeanor at work.
It is meant to protect both employees and employers, though it may not feel like it at times. Perhaps the most important aspect, though, is the protection against discrimination that it offers to everyone in the workplace. While it can seem unrealistic for employees to harass managers and supervisors as well, it can happen – so, this can apply in both directions. This basically covers a workplace to become socially inclusive and diverse for all employees.
What Does Compliance Training Bring to the Table?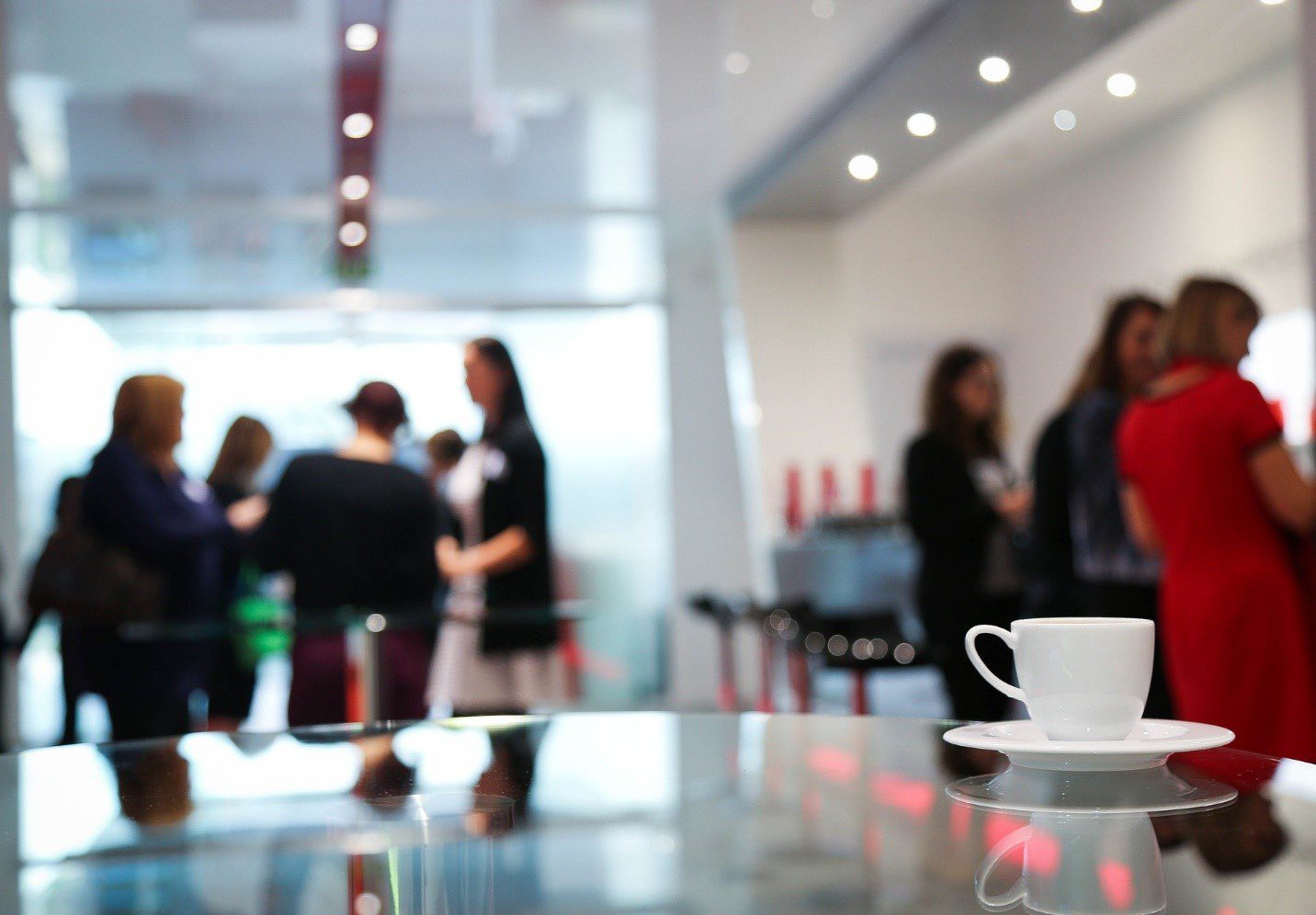 Understandably, there tends to be a lot of doubt and confusion surrounding this method of preventing harassment and discrimination at work. It might seem silly or unnecessary, for instance.  However, the unfortunate reality is that these are important things to learn about, considering how often cases like this arise.
Many businesses have taken to creating a compliance training group to make the session as efficient but still informative as possible.  This is doubly true if the courses are offered in a virtual or digital format, but that is not always necessary. What really matters is that everyone in attendance really absorbs the information and understands why it is critical in the first place.
There are a few steps that we can take on the administrative end of things to ensure that this is the case (to some extent).  The first is to create "checkpoints" of sorts as the course is completed.  What might that look like?
You could create some deadlines for completing certain chapters (or the entire course). Alongside those, a quiz or test of some sort to enforce the deadline might be helpful. It will be up to you to gauge the interest levels of your employees and their willingness to complete the tasks. You might not find this method is needed to ensure proper compliance is followed.
Just remember that as valuable as the information is, it can be easy to get bored when we are lectured for hours on end.  That is probably not the ideal way to train these sorts of concepts, which are already fairly high-level and complex.  Finding ways to engage the audience is especially important in these situations.
Sure, we could offer links to pages like this one, what is the penalty for a hipaa violation, and simply tell our employees to memorize the details.  That likely will not be overly effective, though.  More likely than not, they will simply glance over the page and then move on with their day.
So, this is perhaps the trickiest part of proctoring these sessions.  There are options to have them administered by a third party who specializes in these things. You might find that valuable, especially if you are not overly familiar with the legislature in your area yourself.  Of course, owners and managers probably should be aware of those laws, but it cannot hurt to get a refresher, either.
While compliance training might feel like a hassle and simply a "social justice" sort of deal, it is not.  There are many reasons that diversity should be encouraged in a workforce, and it goes far beyond any "required" inclusivity rules. Rather, our offices tend to be much more productive when diversity is celebrated and maintained.
Just think about it! No one wants to go to work in an environment where they feel that they are not welcomed.  Changing that sort of atmosphere might be a difficult challenge to overcome, but in the long term, it will definitely be worth it.  These are just some things to think about as you plan out your training and teaching sessions about this vital topic.