A singer doesn't make the audience, instead, the audience makes a singer. Therefore, it is essential for a singer to connect with the audience when singing. Most times singer get nervous or anxious on the stage and won't be able to connect with the folks and this is where they lack their skills.
As a singer, you must learn how to celebrate the gift of music with the people in a room full of energy and excitement. In the end, it will give you an amazing feeling and will boost up your confidence.
Let's explore a few ways with Siobhan McFadyen that can help you to connect with an audience.

1. Do your complete homework to get prepared
During a time of Concert, you are not supposed to be worried about technicalities. Make sure you have prepared everything, including all of your instrument changes, transitions, tempos, vocals, and keys before the show starts. Also, make sure that you rehearsed your songs many times in order to build proper muscle memory. Get enough of sleep the nights leading up to your D-day so that you will be in optimum voice. A long career is a great idea and it is a possible whit the practice! Practice! Practice!
2. Learn how to be expressive!
Most times a singer does not know the meaning of the lyrics. Unfortunately, this is the reality of many singers and this is one of the reasons why they won't be able to connect with the audience. This attitude will lead you nowhere. Just like in a conversation, if you don't know what you are saying, neither will an individual you are talking to. Consider your singing as if you are speaking on pitch. Use normal inflections, rise, and fall, just like a conversation. Your voice will sound more believable and authentic. When you express the lyrics, the music will flow in your voice and the audience will hear your heart and enjoy your singing. This is how you will make a heart connection with your audience. Needless to say, that will be going to be an exciting moment!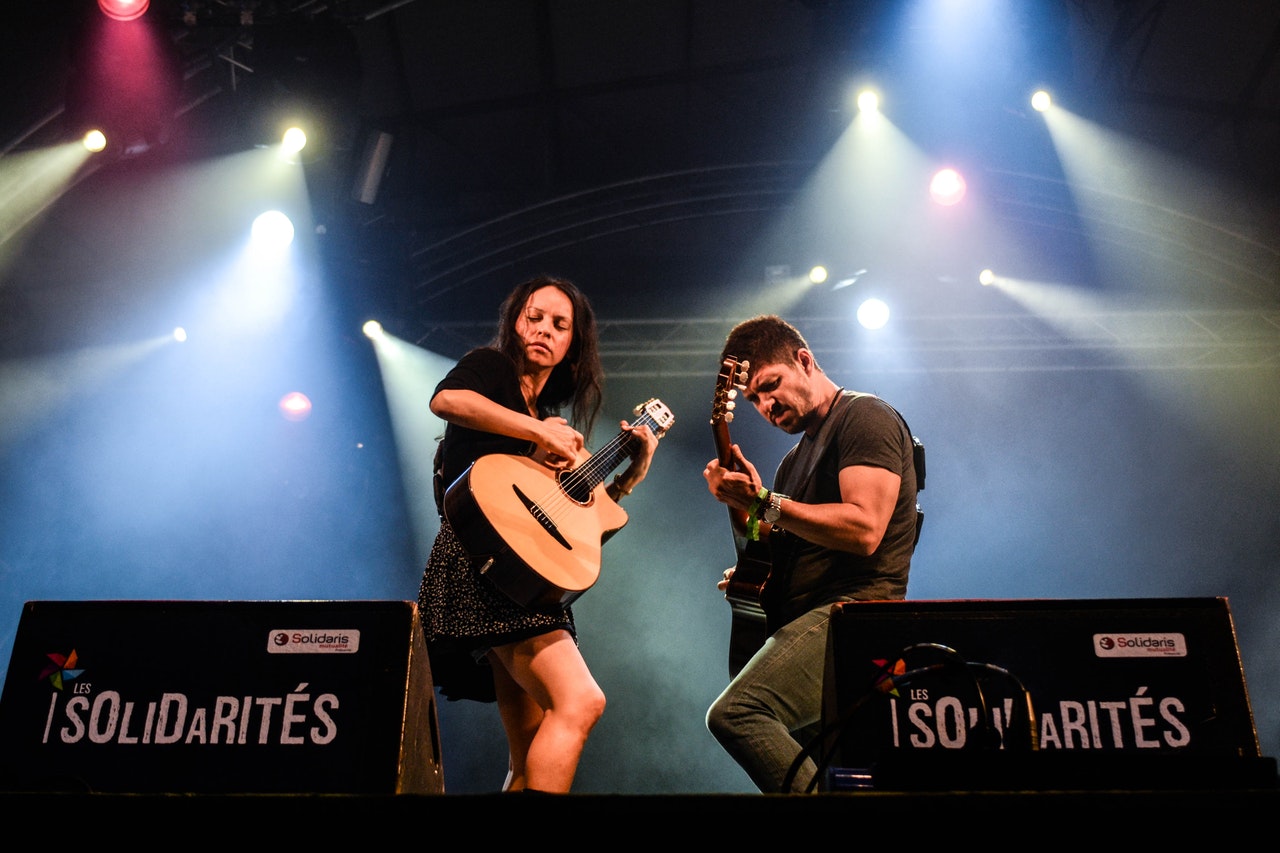 3. Dedicate your performance to your audience
This one is the best way to complete connection to the folks visiting to hear you sing/play. Try to get out of the way and let your emotion and your heart deliver the song to them. Dedicate this performance to them. Let them know how much you care about your fans and your existence as a singer is all because of them. Involve them in your music and bring them back to you. Engage them with a hello, or with a smile, or just an acknowledgment that their presence boost up your confidence and energy.
Try to have a small conversation when you are on stage. Let down your walls, be transparent and vulnerable. According to experts it is much easier said than done, but only possible if you remember that this is about the audience, and not about you. It automatically removes so much pressure. It will make you feel free and you will be able to deliver a beautiful performance that is moving and engaging. And will keep them coming back for more!
Final Thought
So if you want to build a connection with your audience. You must learn these tips from Siobhan McFadyen in order to create your charm on the stage.