The Countdown to the Coolest Spectacles in Town
Craving for change? Jazz up your look by adding a trendy pair of spectacles that would give you an instant makeover! Spectacles are primarily used to correct vision, but they also play a major role in enhancing the overall aesthetics of your outfit. You can team up with a cool pair of spectacles that will not only freshen up your appearance but boost your confidence and add to your charisma.
A good pair of spectacles can make or break your look. Considering the number of styles and trends of spectacles available in the market, choosing the perfect pair for yourself can be tricky. The only way to find out the best pair of spectacles is to try as many spectacles as possible. If you don't feel like stepping out, you can also browse through the plethora of online options that might bring your search to an end. 
We understand the struggle of finding a new pair of spectacles, so here is a countdown for the coolest spectacles in town: 
Move And Groove In Maroon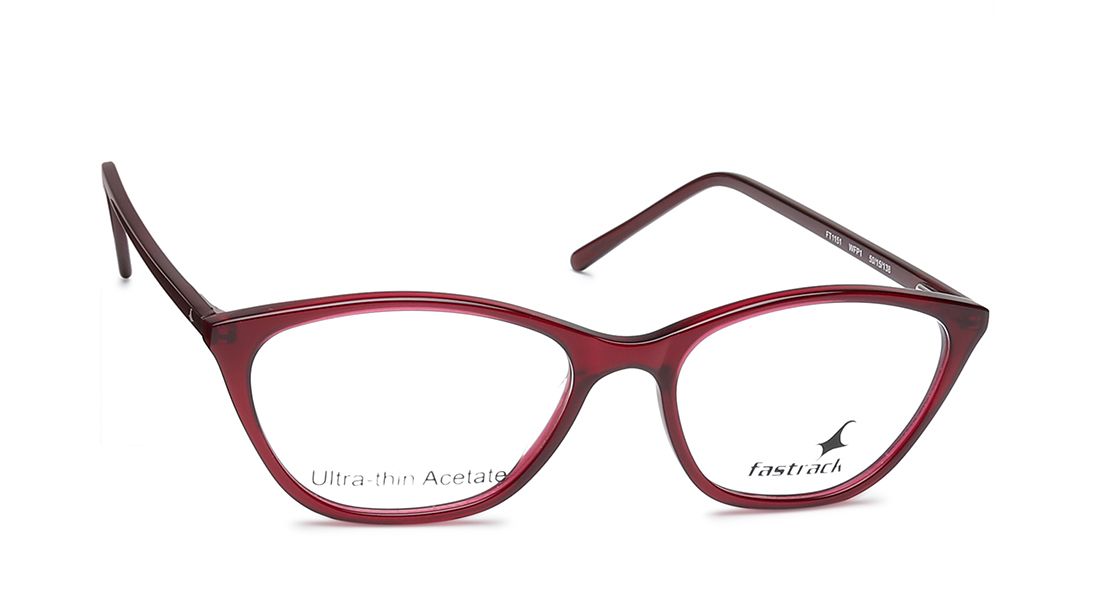 Sturdy and stylish, these Maroon cateye spectacles are for women who don't like to compromise with their style and comfort. Effortlessly elegant, these frames are unique and designed to provide you with maximum comfort. Style them with a cute white t-shirt and light blue denim jeans. Also, don't forget to add a stylish maroon scarf to complete the look. The best part about this spectacle is that it can make a formal outfit stand out instantly by adding a pop of mysterious Maroon to the look. Along with its perfect finish and colour, this frame is made of premium quality materials that will make it stay with you for a long time.
Bold In Black!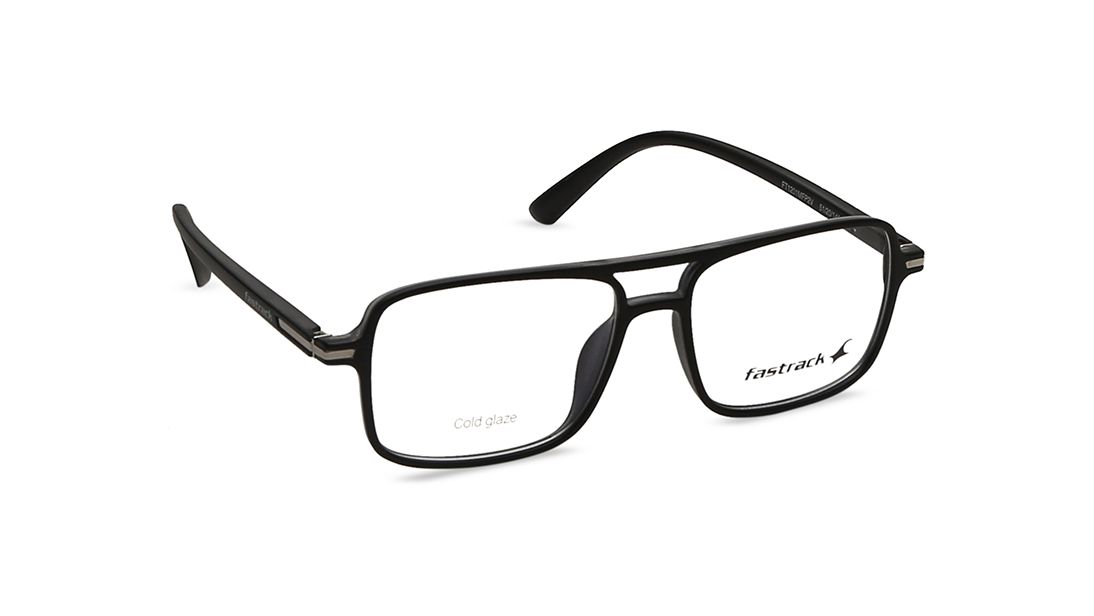 You can never go wrong with a black navigator spectacle. These rimmed glasses are a durable and decent choice that will easily blend with any outfit, be it formal workwear or casual strolling in the mall. Look phenomenal all the time in these super trendy and bold spectacles that will not only elevate your look but also give a boost to your confidence level. So, walk in style and look great in these sturdy, bold frames from Fastrack that are sure to win everyone's heart!   
Perfect Purple!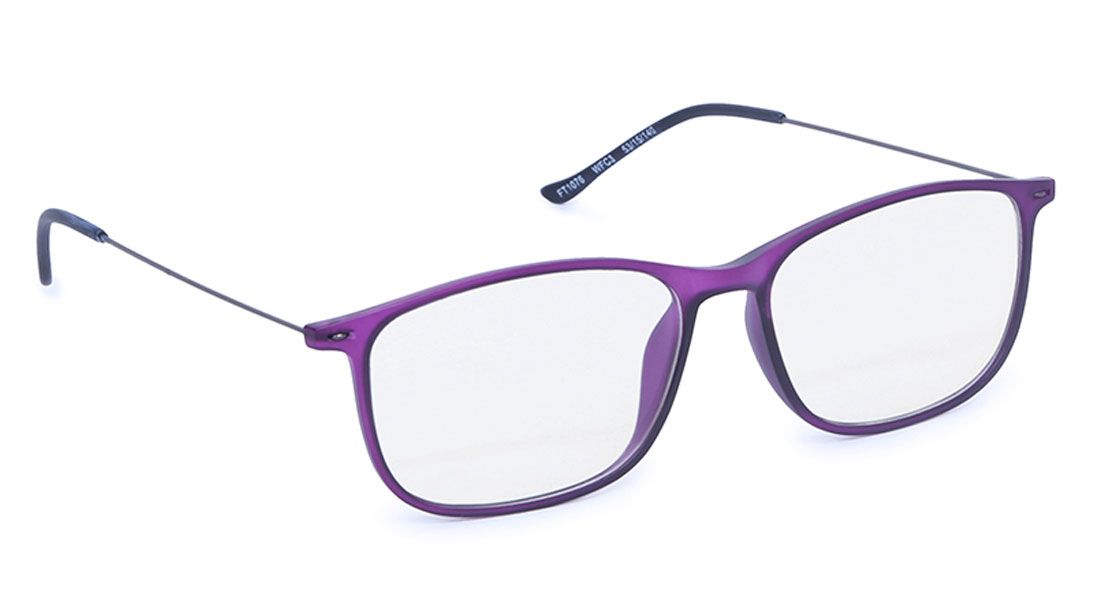 Stand out in these perfect wayfarer frames that are delicate and sophisticated with a hint of the fun element in them. Let these cool and casual frames represent your upbeat personality in the most decent and elite way possible. Pair your favourite dress with these glasses to add a splash of colour to it, making all the heads turn everywhere you go. The most subtle and sober way to express your personality, these glasses are unisex and can be worn with a classic plain white t-shirt to make a boring outfit fun and glamourous. 
The Real  Deal Breaker!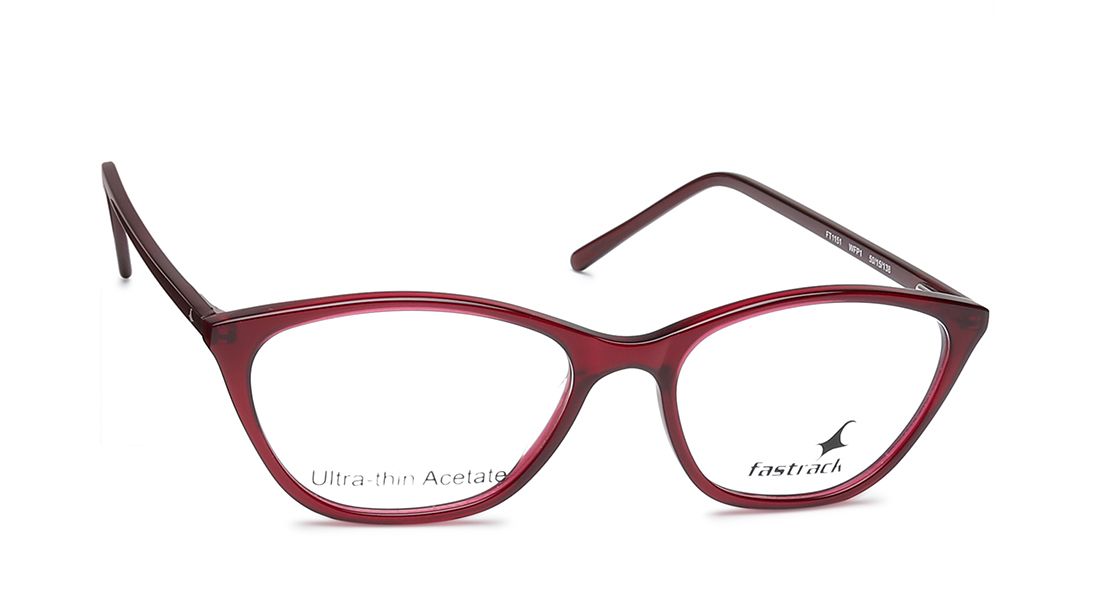 Topping the charts, these round metal spectacles from Fastrack are the perfect way to achieve an intellectual look. These lightweight spectacles are made of steel, designed especially for young individuals who love to accessorize. So, flaunt your aesthetic sense of dressing up with its sharp matt finish body. Fully rimmed spectacles that enhance the look and feel of your overalls naturally! A clean and comfortable that design will definitely make great first impressions wherever you go. You can pair these all-rounder frames with any outfit for any occasion and look absolutely stunning! 
Always remember, when buying spectacles, make sure you go for reputed and trusted brands that provide quality products and value for your money. Brands like Fastrack that have been in the market for several years offer premium quality spectacles that have a longer life as compared to other brands. Moreover, you can browse their vast collection online without stepping out of your homes. So hurry up now and get the raddest designs delivered at your doorstep hassle-free!