With the development of civilization, humans are continuously inventing new devices and techniques to make various complex tasks easier for them than they were years ago. As almost every sector is experiencing advancement, we today, have more convenient and time saving ways to complete various processes easily.
The industrial sector is among those sectors that have been seeing rapid developments. Among those inventions, one of the most useful tools is the heavy machinery, such as the crane. This is a type of machine, which can lift and shift large and heavy objects to a higher position than they were before and to a great distance without much effort. With the arrival of cranes, the manufacturing industry has eliminated many of its drawbacks, such as workforce and time consumption. These machines have increased productivity in the manufacturing industry and removed the need for large workforce. Cranes have various other kinds of benefits, such as:
Easy lifting
Better control to remove bulky items
Increased workplace safety
Decreased chances of accidents and injuries due to drop of items
Such benefits have led to various kinds of cranes for sale that serves different purposes at various levels of the industrial environment. These cranes are: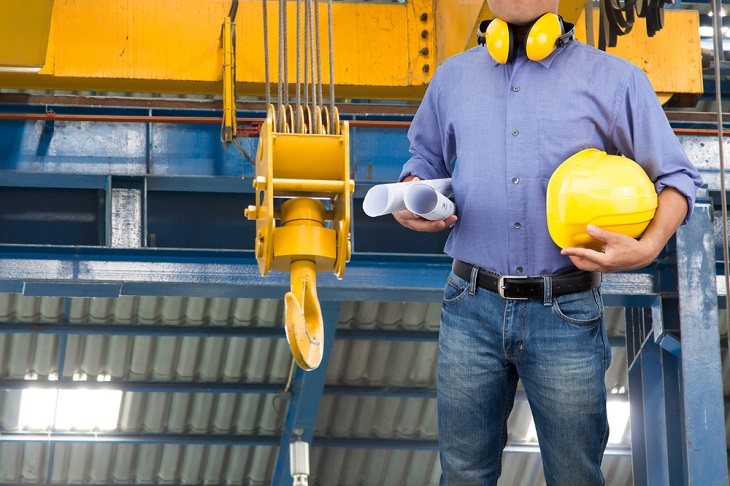 Gantry Crane
This type of cranes comes with a hoist to lift heavy items. The hoist is attached to a trolley fixed on a bridge. The trolley can move horizontally. A gantry system is used here to support the frame with equalized beams. The entire system works in a manner that it can relocate heavy items easily.
Benefits of Gantry Crane: Gantry cranes are easy to install and they do not require any kid of runway structure. In addition, they come in various sizes, which the user can choose, as per the requirement of an industry.
Overhead Traveling Bridge Crane
These cranes are developed to cover various regions of a factory. In this crane system, there is a runway structure of length of the industrial unit where the crane runs. There is also three-axe hook motion to support the system. The girder bridge designs- single and double- make it easy to position the hook in a manner that lifting and placing of products can take place without damaging them.
Benefits of Overhead Traveling Bridge Crane: These cranes can access almost every sight of the factory without using floor space. In addition, they are safe to use and can be customized as per requirement.
Jib Cranes
This type of cranes has a pivoting head and boom assembly to support hoist and trolley. To ensure safe hold and required rotation of pivoting head, there will be a floor-mounted mast or an existing building column. The installation of jib cranes can take place on the ground, wall or could be with free-stand support. Depending on requirements, the operation of these cranes can be manually or with a motorized system.
Benefits of Jib Cranes: These machines are easy to assemble and use. In addition, they can be mounted on the different position to lift heavy loads.
Monorail

A kind of cranes falls under overhead lifting system. This type of crane system supports hook travel in two directions- Up and down, and along the axis. Use of these lifting devices is in the restricted areas of the factories to lift heavy items, which are not possible for humans to relocate.
Benefits of Monorail: This lifting device, which is always in high-demand among various cranes for sale, comes with features like adaptability. These could be personalized in a manner that they could fulfill the requirement of factory outlet. In addition to that, these cranes are also suitable for small factories.