It's no secret that the city of Matthews NC is full of things to see and do, with plenty to keep you busy no matter how long you're in town. There is no shortage of attractions, with everything from historical sights to charming city walkways, having fun in this city is not difficult at all!
Once you're done with your adventures, however, you might find yourself in a pretty predicament indeed. Having fun can be hard work, and after a day of making merry, you're probably going to be in the mood for a delicious meal.
This might leave you wondering "are there any good restaurants in Matthews NC?" If you're asking this question, then we've got an answer, and you're going to like it! There are plenty of restaurants on offer in Matthews NC, and there is an almost overwhelming amount of diversity when it comes to flavors and presentation. Let's take a look!
The Loyalist Market
Although the name might conjure up images of revolutionary war-era British sympathizers, you won't find any loyalists here; just some of the finest food around, and lots of it at that! This artisan market and sandwich shop is the perfect place to grab a light lunch at a surprisingly low price and enjoy the delightfully warm ambiance of the restaurant.
This is one of the finest eateries in Matthews, and everyone who visits the city should visit it at least once or twice. But don't take our word for it; the Loyalist Market has an average Google reviews score of 4.8 stars out of 5, with well over 200 reviews! There's just something about this charming little eatery that keeps people coming back!
Stacks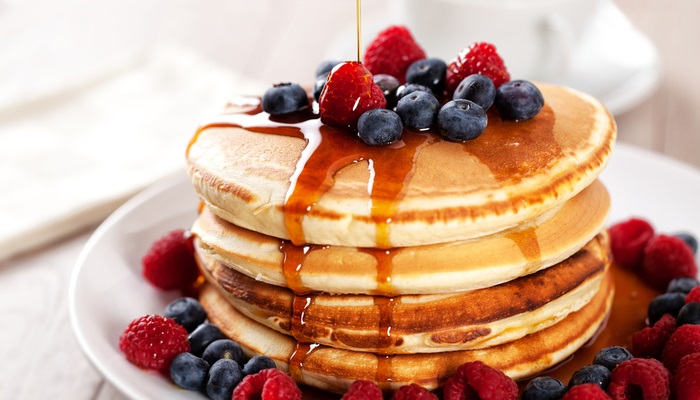 Do you like pancakes? What about waffles? What is your opinion on fried eggs and bacon? If you like any of these things, we've got just the place for you: Stacks! This classic road-style diner dishes up healthy servings of mouth wateringly appetizing traditional American food in a warm, friendly diner setting.
If you're craving some honest to goodness diner-style food, then this is the place for you. Stacks has amassed nearly 1,500 Google reviews since it opened, with an average rating of 4.6 stars. Detractors of this cozy diner are few and far between, as almost everyone who eats here has something positive to say about the food, atmosphere and presentation.
Char Bar No. 7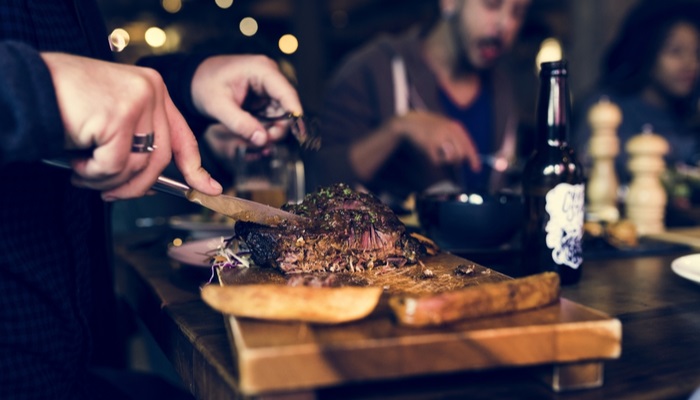 Now, not everyone likes traditional diner-style eating. It's kind of a "you either hate it or you love it" sort of thing, perhaps best described as an acquired taste. One thing that generally isn't considered an acquired taste is steak; it's one of America's favorite foods! At the Char Bar No. 7 you'll find lot's of steak, and other things too! From baby back ribs to roast beef sandwiches to New York strip, there's something for just about everyone!
If you're not convinced yet, just take a look at their Google reviews score! With an average score of 4.4 stars out of over 500 reviews, there's no question that this place has something special. Maybe it's the excellent food, or the courteous, professional demeanor of its staff, or maybe it's both. How should we know? We're just here for the steak!
Primavera Pizza
Here's one everyone can enjoy! For those of you with kids, you know that they don't have the most reliable taste in food. There are plenty of kids who would rather eat a ketchup and bologna sandwich over a tender filet mignon, which makes it difficult to choose a place that both you and your child(ren) like. Fortunately, you might have just found one at Primavera Pizza!
This pizzeria is well known in Matthews for signature pies as well as its delicious pastas, sandwiches and desserts. With over 200 reviews and an average review score of 4.6 stars out of 5, there's no question that if you're in Matthews and you're in the mood for pizza, this is the place for you!
Royal Cafe and Crêperie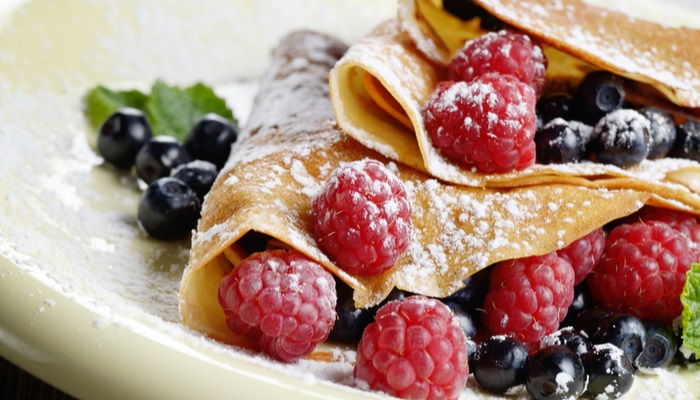 Rounding off this list with something a bit lighter, we have the Royal Cafe and Crêperie! This sumptuous delicatessen makes a wide variety of sweet and savory French crêpes as well as delicious hot and cold coffees and teas. While you might not want to choose this place for dinner, it makes for a delightful breakfast or lunch!
The appeal doesn't stop at their food, however. The Royal Cafe receives high praise from visitors and reviewers for its relaxed, informal atmosphere and excellent service. Over 300 patrons who use Google reviews have given the cafe an average rating of 4.7 stars, making it one of the best-reviewed eateries in Matthews NC!
Conclusion
If you were worried about where you were going to eat during your visit to Matthews NC, we hope we've allayed your fears with this handy list. The mere length of it should convince you, if nothing else, that there are plenty of options! From all-American classics to sultry exotic foods, there's something for every taste and preference in Matthews NC!
If you visit and find yourself falling in love with the city, why not consider making it your home? If you want to take the next step, you'll need to get in touch with the local real estate agents in Matthews, NC. These skilled, knowledgeable realtors know the area and market better than anyone else, and they're your best option when buying a home here. Who knows? Before long, you might be Matthews' newest resident!