What are the Best Fashion Accessories for Men?
Do you like Boss accessories? Once you've got your wardrobe basics covered and your star garments purchased, your capsule collection is almost complete. And it's time to put your own sauce on your look, using accessories. What I like about accessories is that with little money, you can go far beyond the basics. What makes your jeans / shirt / shoes more cool than your partner's? The accessories. That bracelet or watch that sticks out from under your shirt sleeve, your sunglasses, your necklace…. It's the small details that elevate your look from standard to tremendous.
My Top Five Accessories for Men
The best thing about using accessories is that they serve to define both the occasion and your personal style. With just one small "extra" piece, you can show your personality, and create conversation. They are not the only ones but these are my top 5 fashion accessories for men
Scarves and Kerchiefs
The scarf is not just fashion, gentlemen. Once you've enjoyed the intense pleasure of an extra layer of protection between you and the elements during winter, there is no turning back. Wool, cashmere, cotton, silk …. There are as many styles / shapes of scarves and kerchiefs as there are days of the year. I'm a big fan of an infinity scarf (it's like a «maxi-panty» made of thick wool) because they are very easy to wear but you shouldn't disgust a traditional scarf either, because you can tie it in different ways and elevate your look throughout winter.
Glasses and Sunglasses
Have I ever told you that sunglasses were my first love? OK maybe I'm exaggerating but every time I wear my Club masters, I immediately feel retro-cool. When I take out my Wayfarers they are like an old party friend from the 90s and there is no one more chic / elegant than me with my seasonal Chanel. Good glasses are not cheap but protecting your eyesight is no joke and once you have them, they are for life: Check this lookingslick for best man styles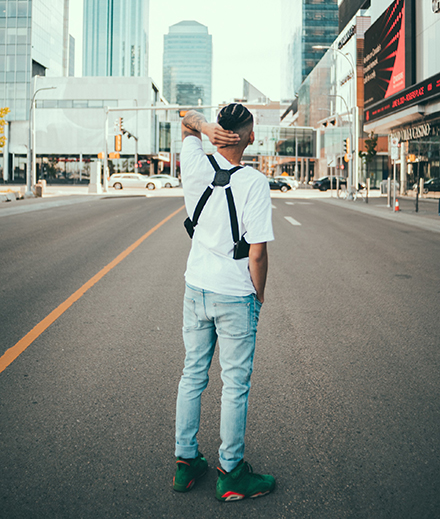 Caps, hats, beanies …
For the men who are doing Project Melena , the hats are a blessing. When you get to that "impossible phase" where you can't control the head of hair but you can't cut it either … Hello Hats, Goodbye stress! And for men with short hair, a hat can also be wonderful. From the fedora to the SnapBack to beanies, trilbys and turbans, there is a hat for every season, taste and occasion:
Backpacks, briefcases, bags, fanny packs …
Bringing all your things in order and in one place, is priceless. Brands like Louis Vuitton and Fendi are designing bags for men that are reminiscent of the cross body bag your mother uses to go to the flea market, but you don't have to take things to such an extreme either. From briefcases and leather backpacks for work, to gym bags and fanny packs with a retro flair, there are dozens of masculine options to carry your belongings and add extra style to your look:
Necklaces
I have to admit that I am not a fan of wearing necklaces but in a man? Ultra sexy. We have classic options such as simple chains at different lengths in gold/silver but you can also go for a more hippie/boho way by trying leather, wood, or metal necklaces. I don't hate the idea of ​​stacking multiple chains if it fits your overall look but I'm one of those who think that sometimes "less is more" to avoid feeling like a Christmas tree:
Accessories to amplify a simple look
If you're new to this, accessorizing as a Boss will take a while. It is NOT worth going out and buying what your cousin wore last week. You have to find your space, create your own groove…. And then you have to add courage. I have heard all kinds of nonsense talking to men about this topic… .. »X accessory is not for men» »That is for other types of guys» «It is not good for me to wear X because I look like a Z» You are silly . All accessories are for everyone.
It is also true that there are a time and a place to enjoy accessories. We will talk later about non-verbal language and also about good "situational attire" but for now I want to give a firm thumbs up to the use of accessories. By adding a couple of fashion accessories, you turn a "worn" look into something fresh and appropriate for the new season.
Tags:
fashion accessories