Car accidents cause several injuries that can be either minor or serious. Some obvious injuries such as burns, fractures, or open wounds are immediately visible. But, there are some that may take days or even weeks to reveal themselves. However, along with injuries suffered, car accident victims also have to face different and difficult emotions.
Immediately after a motor vehicle accident, usually there is a strong adrenaline rush. This can cause your body's pain threshold to increase and you may for a while not feel any pain at all. But this adrenaline rush does not last long, and may begin to wane in a few hours following your car crash or until the next day.
So, if you wake up in pain the morning after your car accident, it means the adrenaline rush that was masking your pain is gone now.
Along with your pain, you may also start experiencing emotions that you normally do not feel. After the initial shock of the accident fades, you may begin to experience varied emotions.
Emotions and Mental Pain
Now let us assure you, these emotions are totally normal and usually go away after some time. But what is important is to get yourself to an accident clinic near you in Miami. This will allow you to get evaluated, both for your physical and mental anguish. Yes, it is essential that you get help at the right time. If left untreated these emotions can hamper your day-to-day life or even have life-altering effects.
3 Emotions That You Can Expect Following a Car Accident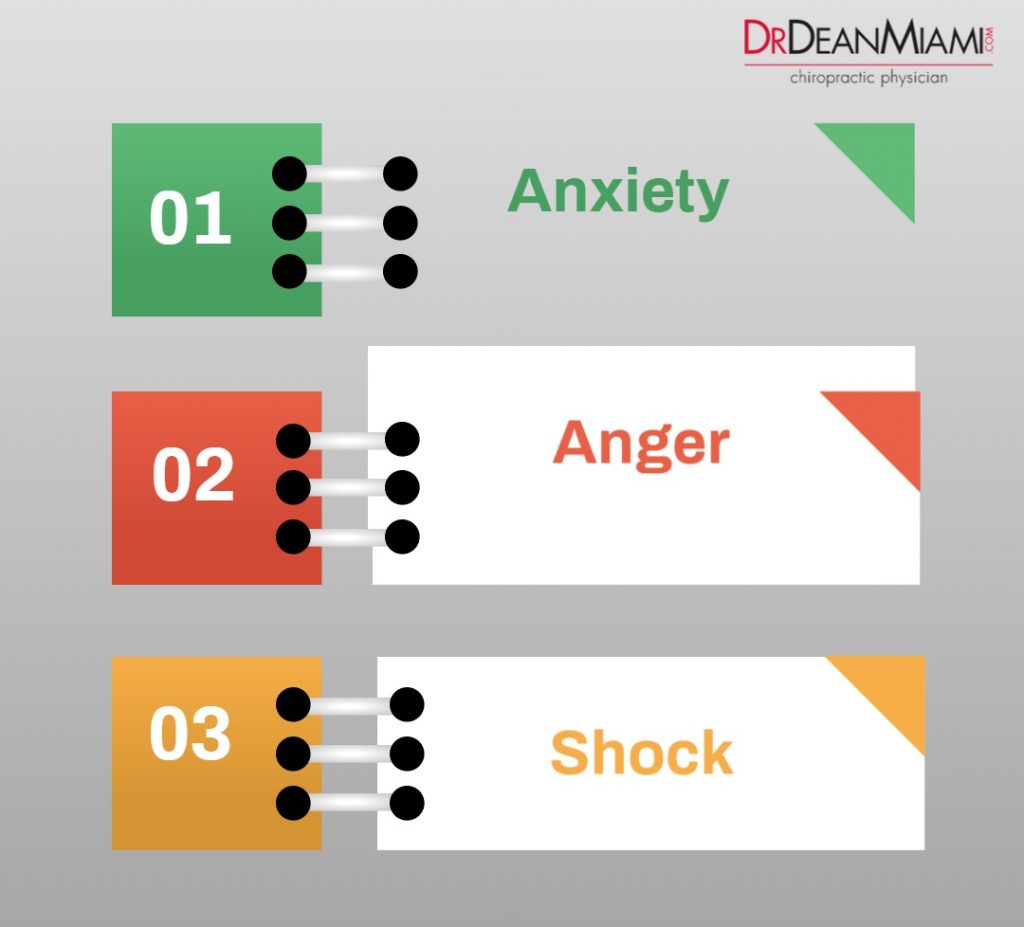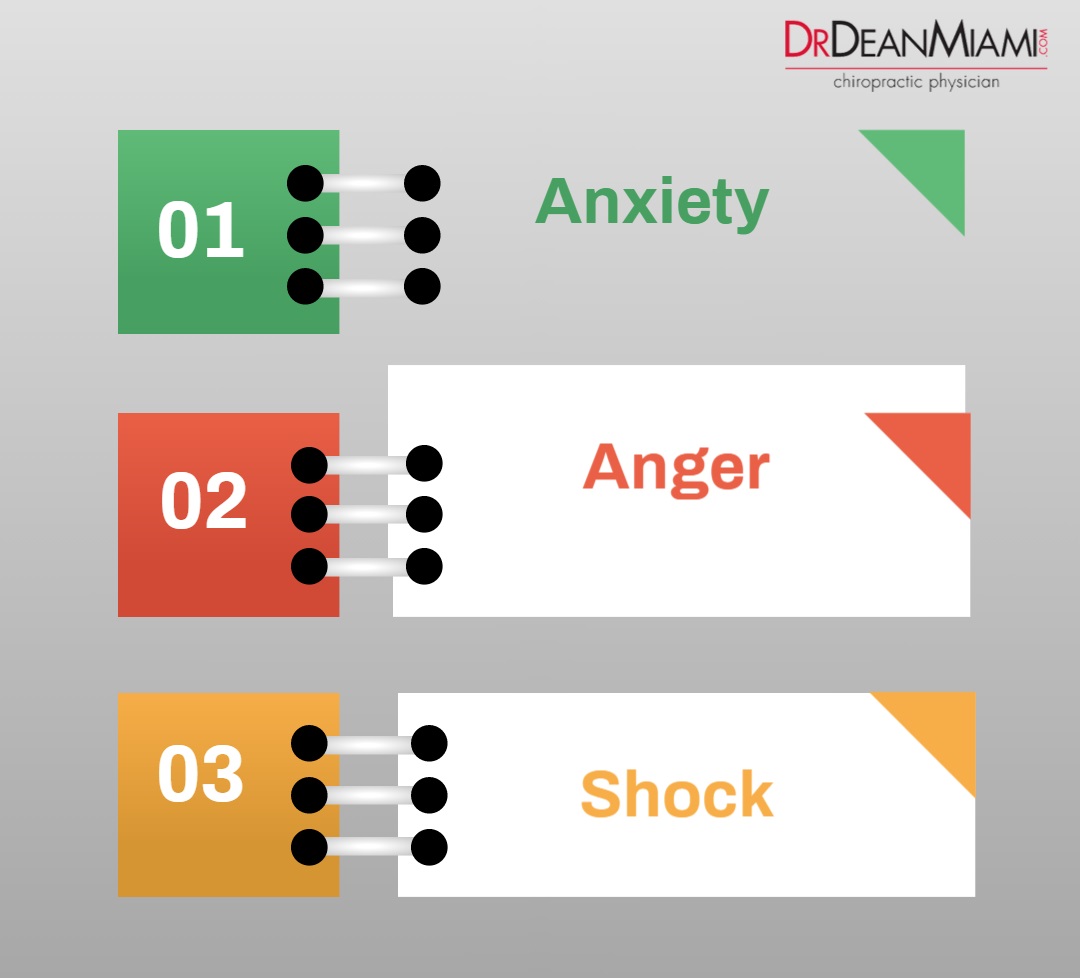 After a stressful incident such as a car accident, it is natural to feel anxious. There are many car accident victims who do not experience any symptom of anxiety, while there are others who do experience anxiety but recover after some time.
Some of the common symptoms of anxiety are:
Worry
Disturbed sleep pattern
Lack of concentration
Increased irritability
Low energy levels
Unwanted thoughts
Unsociable behavior
It helps if you can talk about your accident to someone. Talking to people you trust is a beneficial way of fighting anxiety. Another helpful way of handling anxiety is giving yourself enough time to get back to your normal routine and life.
The driving skills of the other driver can leave you upset and angry. You may also feel angry with yourself for not having done much to prevent the accident. There is nothing to worry about your behavior pattern. It's temporary and will pass. What is important is being able to manage your anger, and not taking it out on someone harmless. Your feelings of anger are valid but you don't have to act on them. Being able to calm yourself down when those angry feelings arise can be mastered by visiting an injury or accident clinic in Miami. Injury experts will help you learn some relaxation or breathing exercises that create a calming effect on the body and help fight off those agitated feelings.
Being in shock after a car accident is not only natural but also normal. You may be in shock for several days after the stressful incident. It is possible to be in shock even if you were not driving the car. As a passenger, you may feel confused or stunned after the car accident. If you notice any of the following symptoms, it is best to consult a chiropractor in your area:
Numbness
Emotional distress
Mood swings
Nausea and dizziness
Fast pulse
Change in mental status
Pale skin
These emotions do not last forever. It is crucial that you recognize these emotions and take action to prevent increasing negative emotions.
Book an appointment with a chiropractor in Miami who can share valuable advice with you and guide you back to health. Experienced chiropractors in our accident clinic in Miami will customize a treatment plan for you after a complete checkup and evaluation.
From sharing advice on eating balanced meals to teaching you calming exercises, they will help you keep yourself relaxed so you can return to your normal life routine as it was prior to your car accident.