Whether home, office or vehicle, floor mats are a great addition to any large or small space. From floor protection to enhanced safety, and better insulation in winter, floor mats offer a whole host of benefits. However, they are vulnerable to dirt and dust.
Every time someone gets into your space, they are likely to track a lot of dust, debris, sand, and other dirt with them. Moreover, if you have kids or pets around, floor mats are more likely to get dirty and muddy. A dingy or uncleaned floor mat can make your space look contaminated and can even boost the chances of infection. So, it is vital to clean your floor mats timely to maintain their shine and pristine. One of the best ways to make your floor mat look neat, clean, and spotless is by using a high-quality floor mat cleaner. 
However, with a plethora of options available, it can be hard to choose an ideal floor mat cleaner. Please note not every mat cleaner offers the desired results. 
No worries! 
In this blog, we have mentioned some of the best floor mat cleaners to make your mats look brand new.
5 Best Floor Mat Cleaners For Your Mats
Chemical Guys Floor Mat Cleaner & Protectant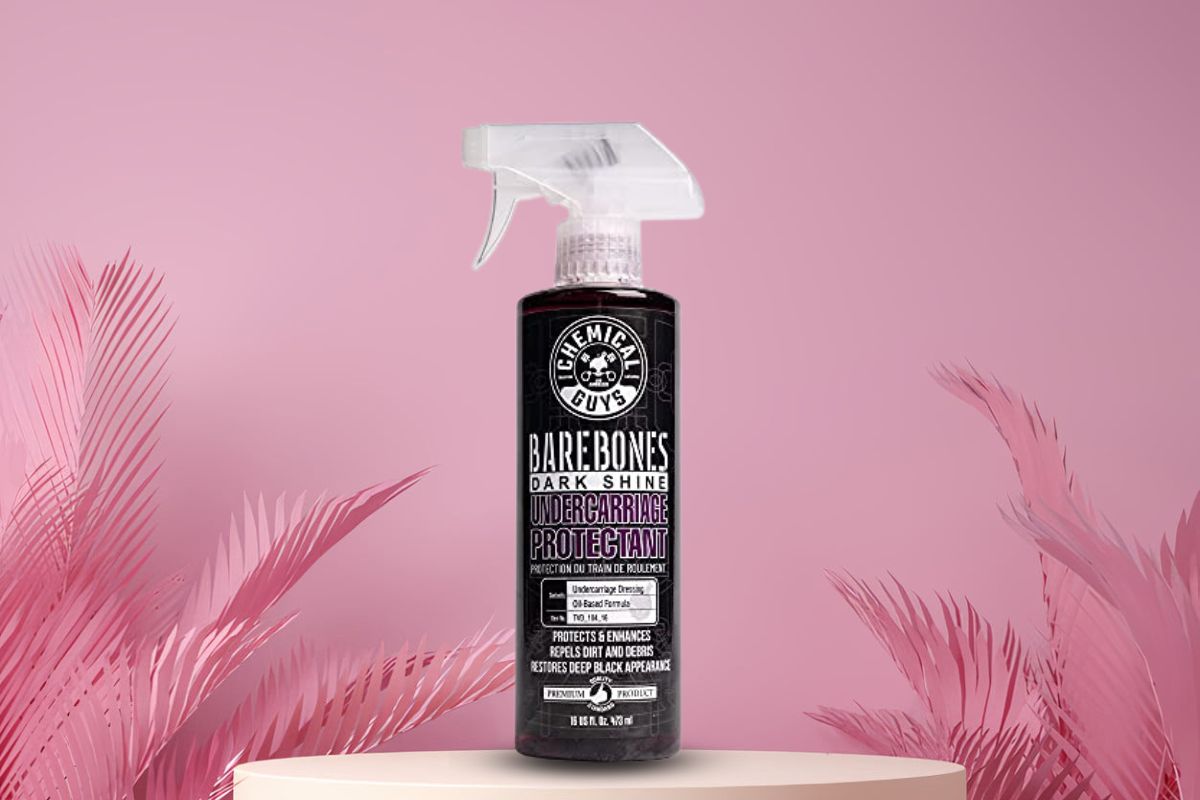 One of the best floor mat cleansers is surely Chemical Guys Mat Cleaner & Protectant. As the name suggests, it not only deep cleans your mat but also provides a layer of protection against dust and debris. Whether grime, pet waste, or spilled juice, this cleaner has the power and potential to remove all types of spots from a wide range of floor mats including vinyl and rubber. 
This mat cleaner doesn't contain any toxic chemicals, making it safe for all types of floor mats, kids, and pets. The cleaner comes in a spray bottle and is quite easy to use. It contains a decent scent that will give you spotless and new-smelling floor mats in no time. 
Adam's Carpet & Upholstery Cleaner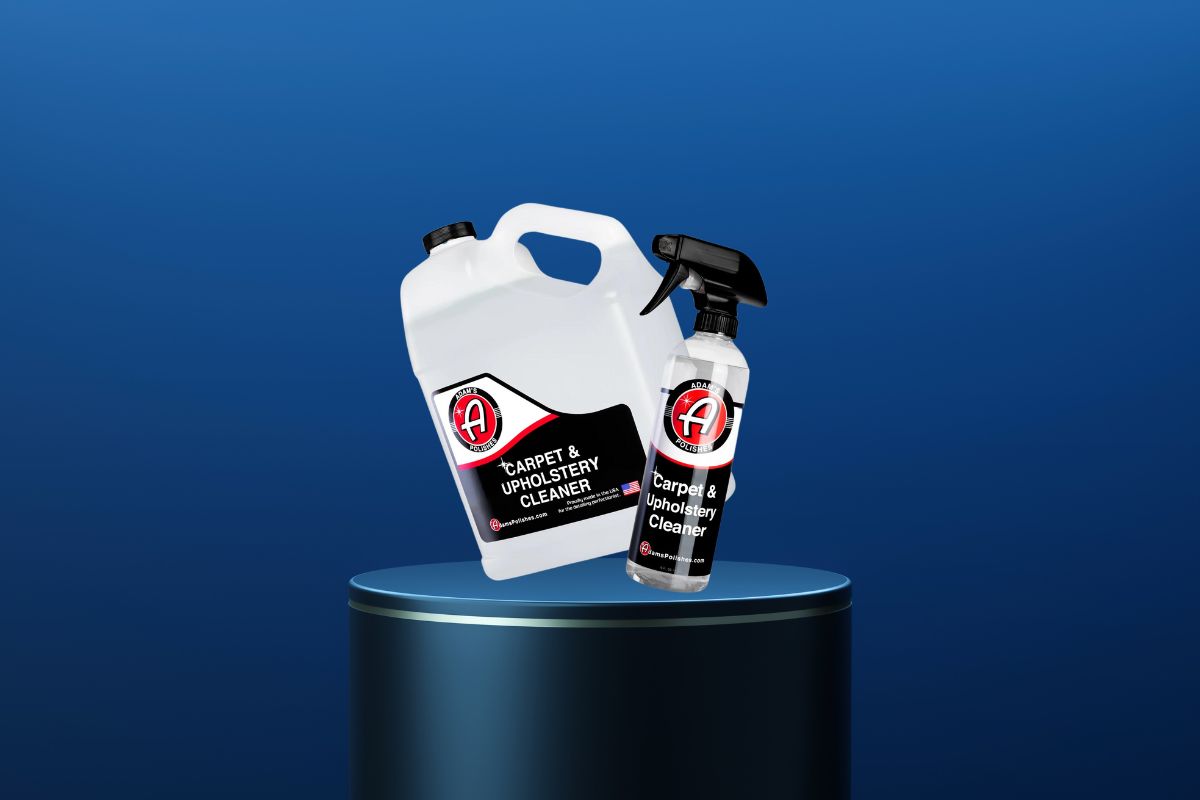 Looking for an effective and cost-effective way to clean your carpets and mats? Opt for Adam's Carpet & Upholstery Cleaner. This strong cleaner is formulated to get rid of stubborn dirt and grime from carpets, mats, and upholstery.
It is a non-foaming solution means you need not put extra effort to remove dirt. All you have to do is spray a bit over the affected area, use a brush or carpet to scrub the surface, and finally wipe dry it.
A quick wipe with a towel will make your mats look brand new. It is safe to use around your kids and pets. Furthermore, it is a non-toxic and hypoallergenic solution removing even the worst stains while leaving a pleasant scent. It even works wonders for your car carpets and upholstery.

WeatherTech Floor Mat Cleaner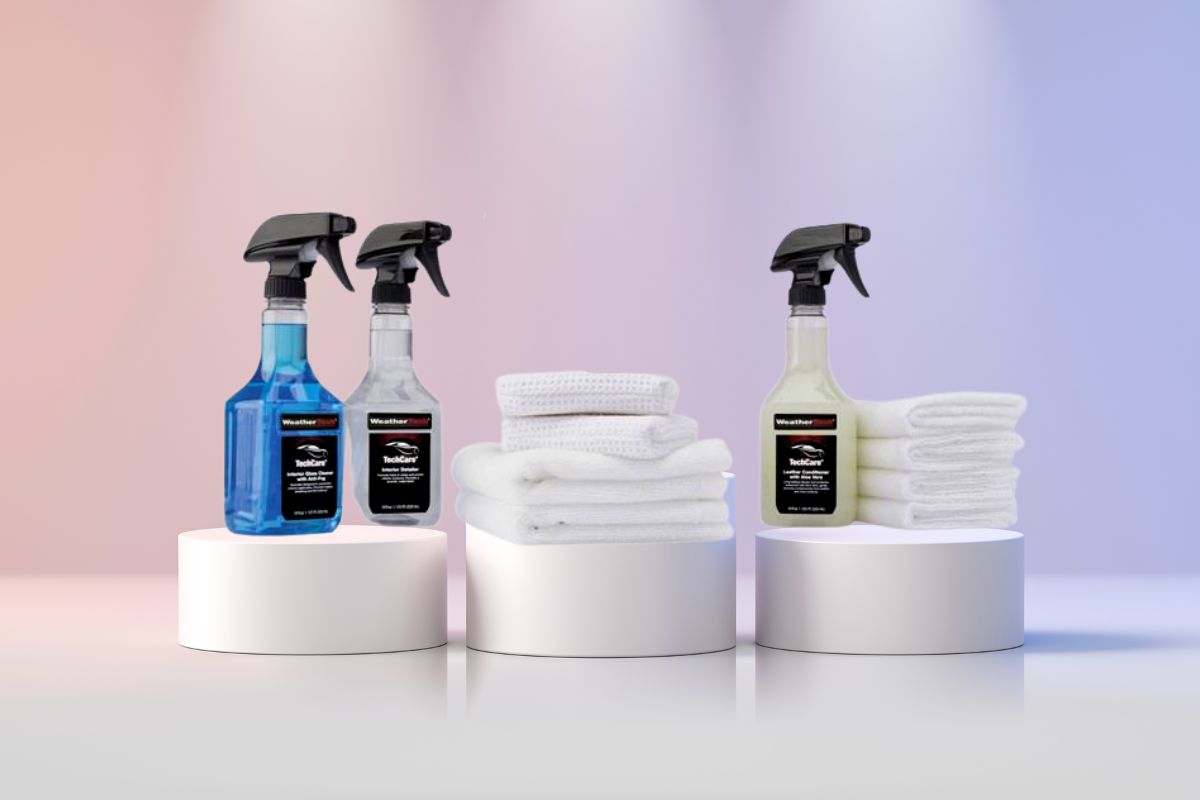 The WeatherTech Floor Mat Cleaner is an ideal solution to keep your mats clean and boost their life. This blended formula is made of biodegradable ingredients so need not worry about harming mother nature. 
It removes the toughest stains and marks without damaging the mat quality. Just spray the solution on the spoiled area and use a cloth to wipe it off. The cleaner comes along with a mat protector that safeguards mats against stains, spills, and everyday wear and tears.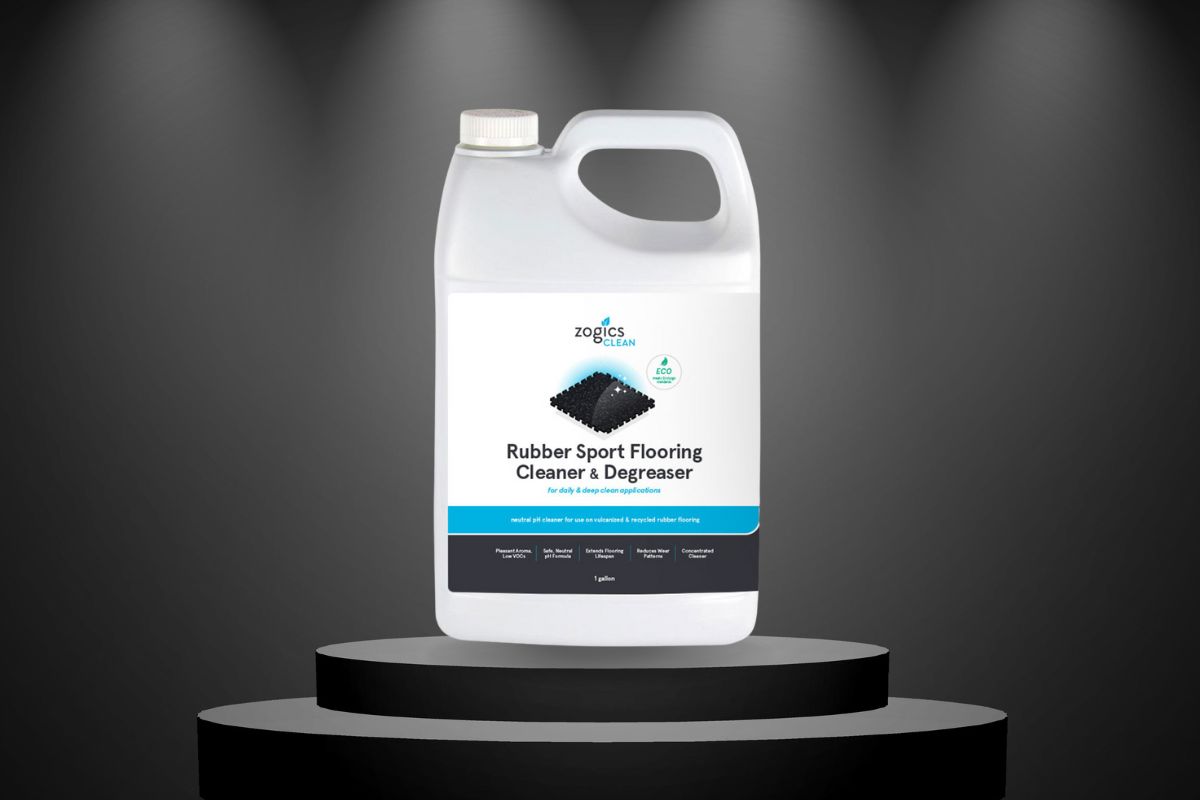 Do you have rubber floor mats in your home, gym, or office? If yes, then you really have a good choice. From high durability to slip resistance, and easy installation, rubber mats are loved for many reasons, making them ideal for high-traffic areas. However, it is very challenging to clean rubber mats. Not anymore!
Zogics Floor Mat Cleaner is an ideal option to clean, protect, and maintain rubber flooring safely and effectively. It is a non-toxic, eco-friendly, and cost-effective solution to remove dirt and debris from all types of rubber flooring.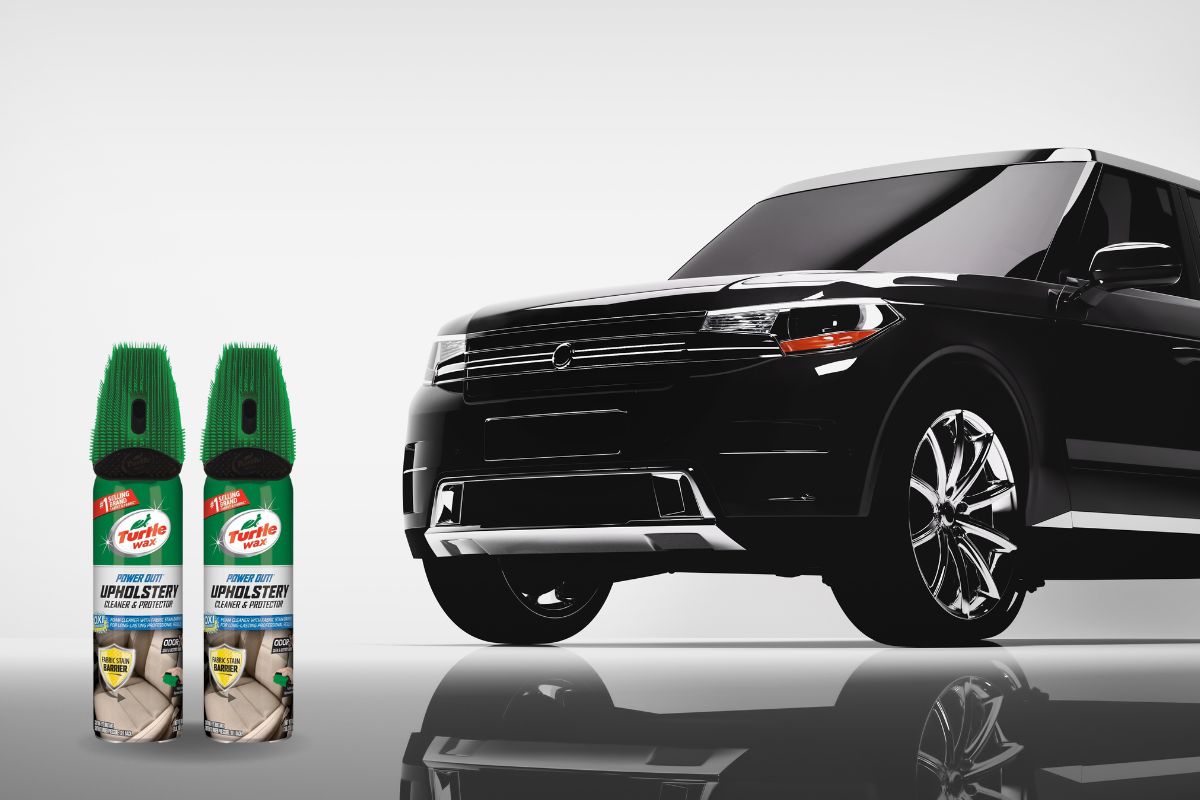 The next on the list is Turtle Wax Power Out! which is effective enough in keeping both your car and home floor mats clean and fresh smelling.
Whether pet waste, cigarette smoke, or food, Turtle Wax Power Out! uses advanced Odor X technology to remove any bad odors. Further, it deep cleans the toughest stains and provides a shield of protection.
In The End…
Above all, floor mats are often meant for vehicles but they can also be used in homes, gyms, and offices. Apart from the above, there are many other good floor mat cleaners available in the market. 
However, make sure to choose a perfect floor mat cleaner depending on the material of your mat and the amount of traffic it receives. For instance, if you have placed a mat near your home entrance, choose a cleaner designed to remove heavy stains and dirt.