How to Grow out your Bangs without going Crazy
Perhaps some of you may have had a love-hate relationship with your hair bangs in the past. One day, you're dying to get bangs like the ones you see in the magazines. The next thing you know, you regret getting them in the first place. If there's one hairstyle that can dramatically transform your look without cutting much of your hair, it's the bangs. That's why, despite knowing the consequence ahead, which is the long-time-growing-out phase, many women still risk that style because it's still gorgeous!  
Setting aside the growing-out phase, the hair bangs are a chic hairstyle to rock. Not only is it easy to style with, but it can also add a sexy edge to your look. Plus, a little forehead fringe can make your face look thinner and more angular in an instant. Overall, it's safe to say that bangs can give you a beauty boost and is capable of making you look more fashionable and dazzling.  
On the other hand, after you've been going around with your bangs for quite a while, they'll soon start growing out. This is now the phase not everyone is thrilled to go through. Bangs don't grow fast enough, which means you'll have to endure a few months to a year to style your hair differently without looking crazy with half-grown bangs across your face.  
To make this phase bearable for you, here are some tips to help grow out your bangs in the smartest way possible: 
Treat Your Hair Bangs Well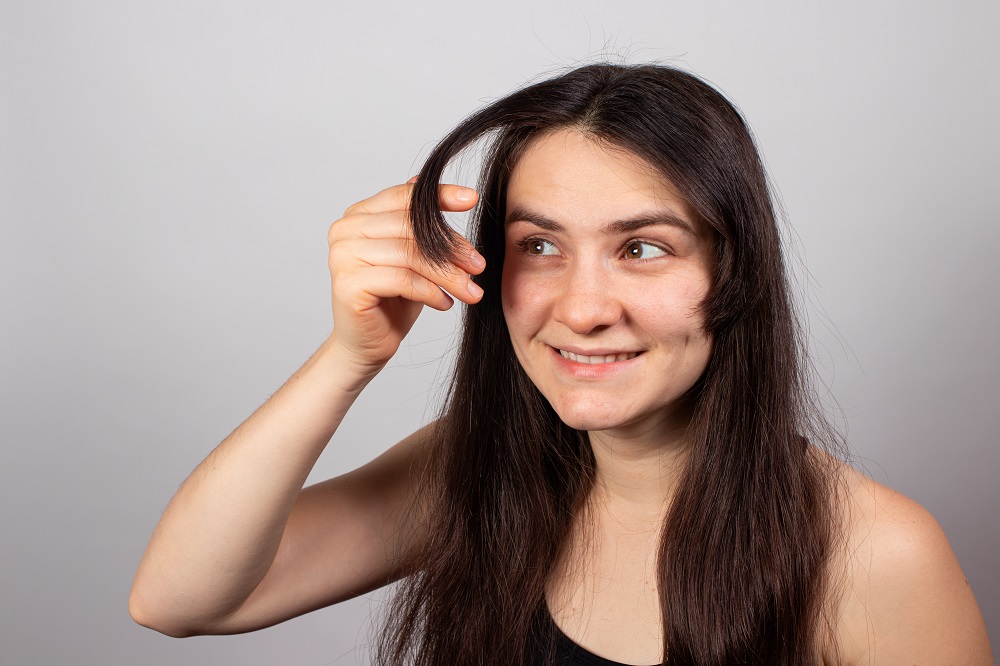 The first key to growing out your bangs is treating it well. There's no use spending your days dreading about it growing. The more you work against your bangs, the harder it'll be for you to handle its growing phase. To treat your bangs well, start by using hair products that can help you achieve healthier hair. You can use moisturizing shampoo and conditioner that matches your hair type. You have to keep your hair bangs from becoming dry and frizzy, causing a flyaway.  
Now, if your hair is oily try one of these shampoos to cleanse your hair and remove the oil. Oily bangs tend to stick to your forehead and could cause breakouts around your forehead, which is probably the last thing you'd want to happen during the grow-out phase.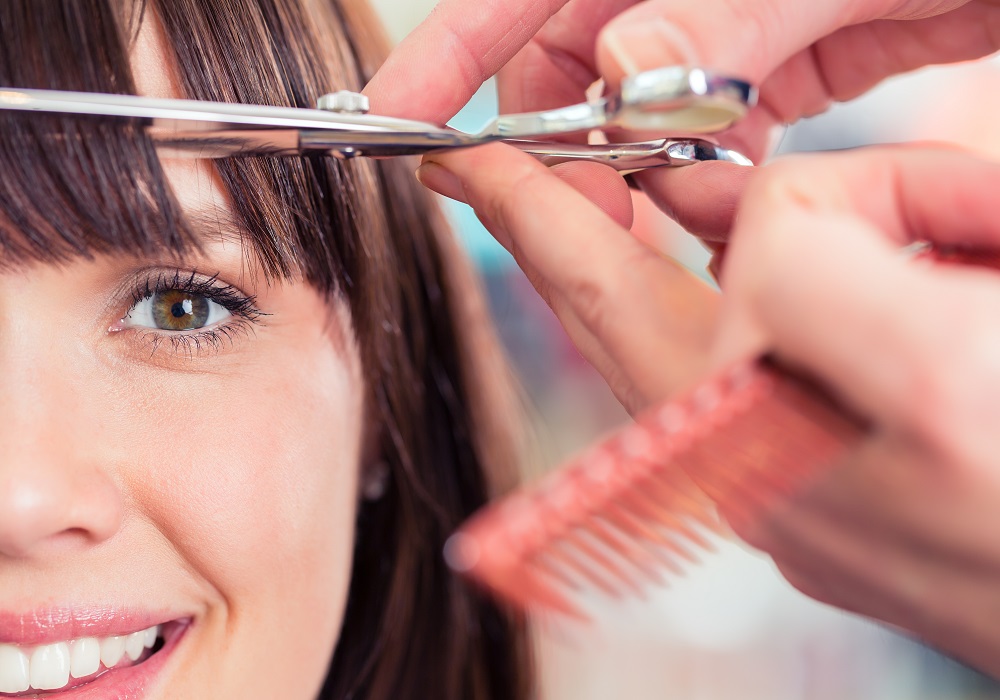 Suppose you've tried putting your bangs on the sides, and you've used up all your hair products to keep them in place, but still to no avail. In this case, don't hesitate to bring out your big guns and use your hair accessories! One common hair accessory to secure your bangs is bobby pins or a barrette clip. You can easily switch a bad hair day into a chic one with just these hairpins.  
Another stylish hair accessory that can save the day is a headband. Headbands are definitely not only for kids, and there are plenty of styles to choose from, such as the plastic, the turban type, the fabric, the bowknot, and much more! You can easily select a headband for the day to match with the rest of your outfit, and there you go – a quick hairstyle you can slay all day long. 
As your bangs are starting to grow past your eyes, it's time you go for side-swept bangs. For this, you need to choose the best side which you think is flattering for your face and your hair. That's known as face-framing. This side angle will let your bangs blend with the rest of your hair and disguise its awkward length. To keep them in place, you can use hair products like hair spray or hair gel to prevent them from rolling back to your eyes and face.
If you feel like your hair is not listening to you, reach for the hair gel. You might have tried washing it, brushing, or straightening it, and it still won't stay put as you've expected. You can keep your hair bangs down by wearing them in a slick hairstyle. Push all your hair back, including your bangs, and use hair gel to keep them in place. You can rock this semi-wet hairdo to your office and look as professional yet chic as ever.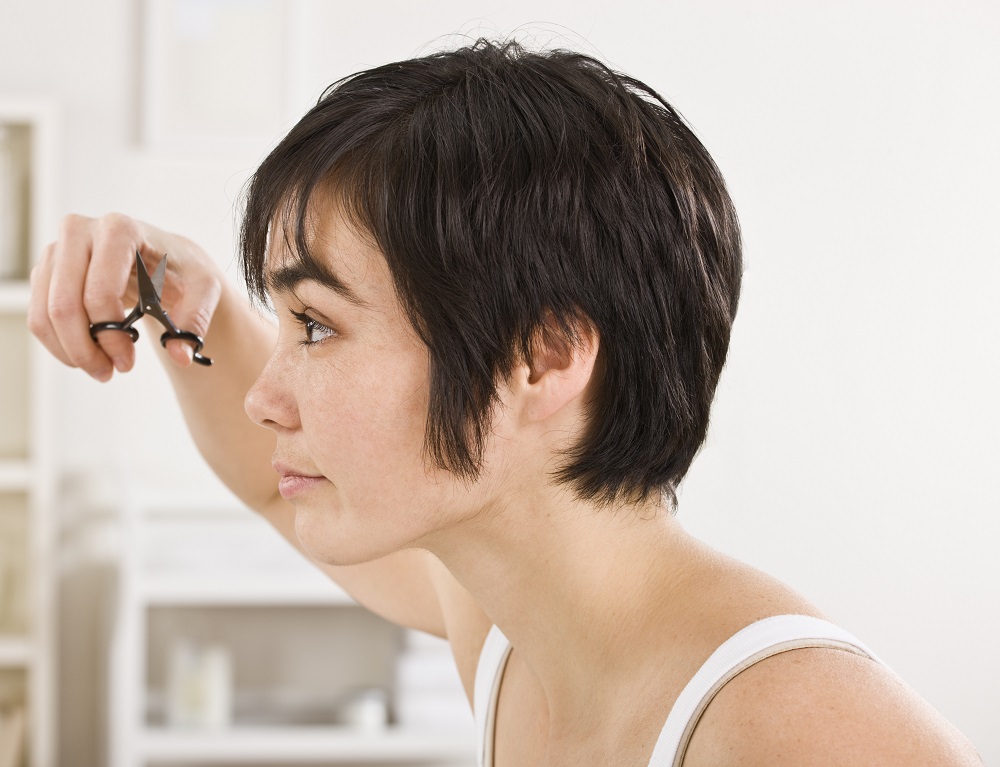 Another way to handle your growing bangs is by styling them into braids. To do this, you need to learn a few hair braiding skills or ask a friend to do this for you. For this style, start braiding across your forehead, including your bangs. Then work your way to each side and simply tie them off with either bobby pins or elastic hair ties. Then, finish it off with hairspray to tame away any stray hair. 
Finishing Up
While you try out all these tips one day at a time, one thing to remember is to give your bangs enough time. Growing out your bangs is naturally a long, annoying process, but it's normal, and everyone who has had hair bangs had been through it. So, be patient and just work on keeping your hair healthy. In the meantime, savor the growing out days and be creative with styling your bangs – the sky's the limit! 
Tags:
hair bangs
,
HAIR CARE