When you take proper care and maintenance of your jewelry, then it can last you for life. But you may still need to visit a jewelry repair shop because of some unfortunate events. Since you get invested in jewelry, both financially and emotionally, the damage occurred, it can cause your despair. You may even get confused between repairing your jewelry and buying a new one.
However, keep reading this blog as it will help you to deal with the jewelry repair and decide if it's right for you. 
When Should You Repair The Jewelry?
The pieces of jewelry that you wear daily are going to face inevitable wear and tear. The prongs holding your gemstone are going to need a repair after a certain period. Also, the metals of your jewelry will need re-plating, and clasps may also wear down and need replacement. And then you will have to search for a "jewelry repair store near me".
Some damages can be severe like a lost or chipped diamond, broken ring's shank, and metal damage, etc. Many of the losses are reversible, but it's your call if you want to get them repaired or not. If the damaged jewelry is not as dear to you, then you can consider replacing it.
You are emotionally attached to the damaged piece, but its design is not alluring, then you may consider modifying the design.
The price of the jewelry is worth considering when deciding between repairing it. If it's costume jewelry, then its repair cost may not be worth it. Whereas a high-priced article of jewelry may be too expensive to replace and repair, it might be the fast fix and considerably cheap as well.
Contact Jeweler and Get Their Opinion
If possible, contact the jeweler who sold you the piece and explore the repairing options. Whenever you purchase the jewelry, you should ask about the warranty and future repairs covered by the jeweler.
If you don't have access to the jeweler, who sold you the piece, and you don't know a trustworthy jeweler, then find a jeweler with excellent feedback and reviews. Experience is an essential factor while choosing the jeweler; more experience is better. If you don't find credibility in the first jeweler you visit, then get the second opinion.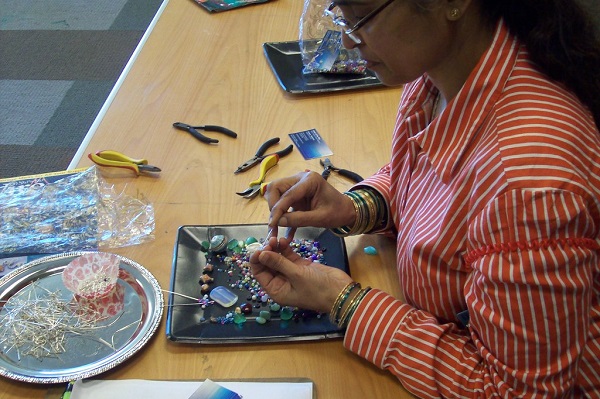 Consider the Repairs Offered By the Jeweler
The jeweler will assess your piece, suggest advice for repair, and give you an estimate too. Some common types of repairs are – quick Jewelry cleaning services, clasp repair, broken or bent ring shank, expert watch repairs or professional watch repair, discoloration, metal polishing, one-day jewelry resizing, etc.
You can easily avail of repair if your requirement falls under common types of restorations. Some stores can also provide you with same-day jewelry repair if the repair is minor. 
On A Final Note
Jewelry repair can cause you financial as well as sentimental loss. But, you need to relax and know that your jewelry can get repaired and dazzle again. First, you need to decide if you want to repair, replace, or modify it. Next, you can search for an on-site jewelry repair store and get a jeweler's opinion. If your insurance policy is not going to cover the cost, then reinforce your finances and get the item repaired.
You may often find jewelry repair challenging. But the good news is, jewelry repair is quite simple. This blog gives you an insight into watch repair store and how you can proceed ahead with it. Your jewelry repair will become more comfortable when you refer to this blog.