5 Ways you can help People with Disability
People with disabilities have the same needs as non-disabled people. However, they sometimes do need assistance. Depending on the type of disability, whether it's physical, mental, social or even "invisible" disability, you can help them in various ways. But it's important to distinguish what's acceptable help and what's offensive and plain rude. By properly interacting with people with disabilities, you're helping minimize the stigma that's been following them for a long time.
Luckily, nowadays many social barriers and prejudice towards people with disabilities have been removed. Many individuals feel the need to help them, but don't know the appropriate way to do so. So, here are the 5 ways you can help people with disabilities.
1. Educate yourself
Every 5th person is living with some kind of disability. Whether the disability is visible to you, or not, it's important to know how to interact with the person. Take into consideration that no two disabilities are similar, even the same disability has a spectrum of severity. Logically, no two people are the same either, so it's essential to educate yourself on the matter.
Today exists a wide network of information called the Internet. Search for information regarding that specific disability to understand what's the person going through. In addition to that, there are tons of medical books and magazines that may help you learn about disabilities. On the other hand, you could just simply skip the stigma, and get to know the disabled person. Ask them about their experience, likes and dislikes, and straightforwardly ask them what can you do to help them if they need help at all.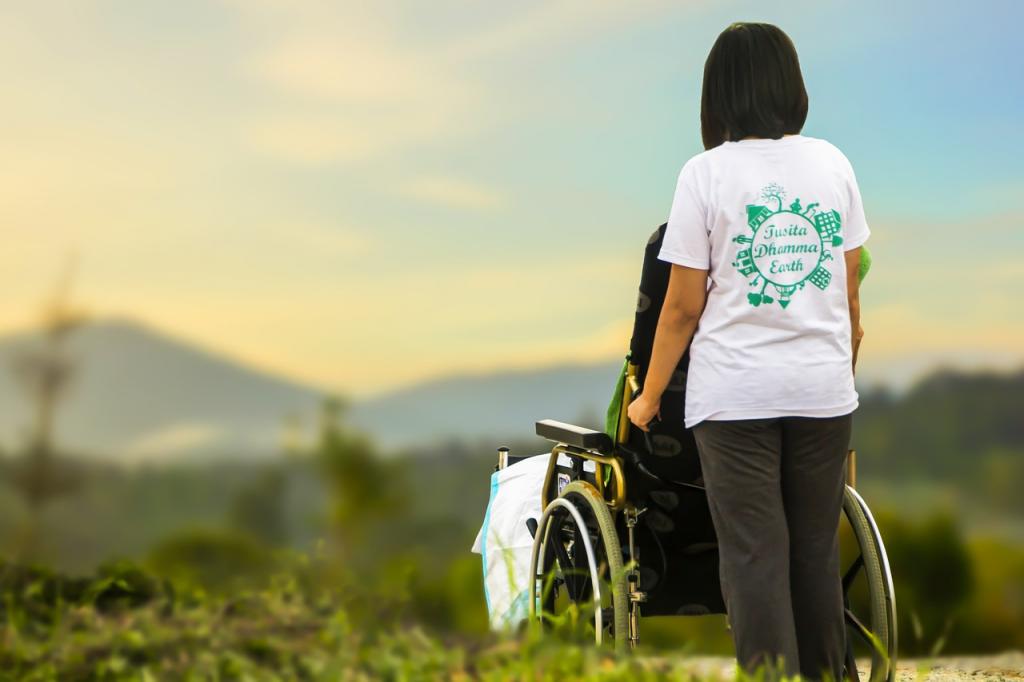 2. Make sure they are safe
We live in a world where the danger is all around us. Everyone is at risk of getting injured or assaulted. However, people with disabilities are usually at higher risk of abuse and injuries due to their disabilities.
It's important for you as a family member or a trusted friend to teach your loved one to be safe. The truth is, you won't be around every time they need you, so you have to enable them to take care of their safety. Whether you'll give them safety tips regarding wheelchairs, be their emotional support in tough times, or teach them how to prevent an injury, you have an important role in helping them stay safe and live a normal life. 
3. Help them in school 
Many disabled people strive to live a normal life. That includes going to work or school, hanging out with friends, participating in sports and events, simply living a normal life outside of their disability. Most people with disabilities want to be treated as equals, without looking down on them, or expressing the amazement and thinking they are "inspirational".
When it comes to school, every kid is different. Some may need to go to special schools where the program is completely adapted to each individual with disabilities, while others may take part in inclusive classrooms where they can develop and learn like everyone else. The best you can do to help your child is to decide what kind of program would be more suitable for him or her.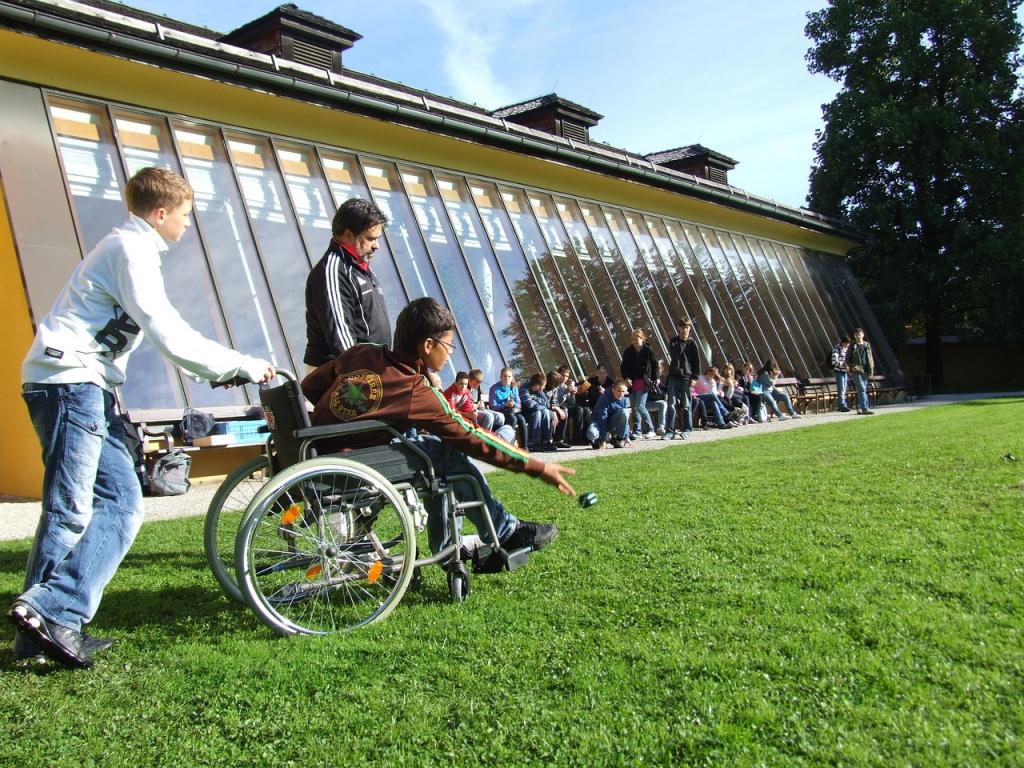 4. Seek professional support 
Sometimes the life of people with disabilities and those who take care of them is hard. Depending on the severity of the disability, it can affect the whole family causing great physical, emotional, and even financial, stress. However, getting help and support can ease the difficulties and improve the quality of life of the entire family, not just the disabled person.
In many countries exist professional organizations that can help you physically and emotionally take care of the person with disabilities. Thus in Australia, there is National Health Australia that offers a large support system of professionals who provide services such as assistance in daily life, personal care, therapy support, social support and many more. Besides providing high-quality care, these professionals help disabled people live a normal life.  
5. Be their mirror
Even though society is working on minimizing the prejudice against people with disabilities, they haven't disappeared completely. Now and then, they hear sentences like "You can't do that, you're disabled!" or "you won't be able to do that by yourself", while the truth is, they can and the only thing that's stopping them is a negative attitude which causes self-doubt.
What you can do is help them see themselves operating in the world and help them truly see who they are in reference to the world. Include them in society, let them be a part of the community rather than letting them isolate themselves from the world. Many people with, not so severe, cases of disability can function just fine, the only thing that's stopping them is a negative attitude towards them. Work with them on self-confidence and empower them through everyday activities.
Conclusion
As you can see, people with disabilities strive to live a normal life regardless of their disability. The best thing you can do to help them is to enable conditions that feel normal. Educate yourself about the issue and their weak points, so you know how to help them live a better life. Teach them how to take care of themselves and hire professional help. Remember that they are people with feelings and needs, so act accordingly.
Tags:
disability