Reasons why you should Hire a professional Locksmith for your Lock-related issues.
There are several reasons for hiring a professional locksmith for you all lock-related issues. The majority of people don't understand the importance of a locksmith in our lives unless they are in an emergency. There always will be a time where you have to hire a locksmith instead of trying it on your own.
At a time like a lockout situation, people tend to get frustrated quite easily. In such a case, you need help from a professional who can provide you assistance as soon as possible. But the question is how to find the right professional locksmith for your need? Don't worry, this simple guide will help you find the best locksmith in your area.
Check reviews and feedback
Never underestimate the power of an online review or feedback. Thanks to the internet, we can easily find the company's reviews on search engines like Google. Reviews play a vital role that helps us determine whether the company is worth hiring or not.
Also, ask the company to provide references of their previous clients. Based on the feedback given by their previous clients, you can choose to hire the locksmith or not.
Specialization
Every company is an expert in providing a particular type of service, whether it is residential, commercial, automotive, or emergency services. If you need help from a locksmith, then choose the one that specializes in that area. This will help you narrow down the list to a few options, which might help you in making your final decision.
Reputation
It is important to choose a reputable company that has years of experience in dealing with lock-related issues. Such companies put a lot of effort in providing high-quality services to their customers at all times. There is much company who claim to be the best, but one should choose carefully to avoid any kind of damage.
Affordable
There are many companies that try and exploit their customers by charging extra for providing emergency locksmith services. While some companies follow standard pricing, it means they don't charge any premium fee for providing emergency services. So, always make sure to choose a company that follows a set pricing module and provides a quote before they start working.
There are several reasons you might need help from a professional locksmith. Here are some of the most situations where people call a professional locksmith for assistance.
Emergency lockout situation
Imagine yourself in a situation where you have locked yourself out of your car or home in the middle of the night. Such situations create a lot of stress and require help from a professional locksmith who can arrive at your location as soon as possible and provide a solution.
Locks Worn Out
There comes a time when even the strong and best quality locks will not work in a proper way like they use to. Work out locks are like a golden ticket for thieved into your property. If you notice your locks are in good condition, you should immediately call a professional for help to replace your old locks with new ones.
Duplication of a key
It is a common scenario where a person either loses their keys or they accidentally leave their keys inside the property. Such a case requires a new key, you need help from a professional who can make a duplicate key in minutes.
Unlocking Safe
Locksmiths are proficient not only in opening home or card doors, but they are also trained and experienced in opening safe locks as well. So, if you forgot your safe password and need assistance in opening it, call a professional locksmith who can is specialized in opening safes.
Automotive assistance
How many of us have forgotten our keys inside the car? This is one of the most common scenarios in which people call a professional for help. An experienced locksmith can open any type of car lock without doing any damage to your vehicle.
Security Consultation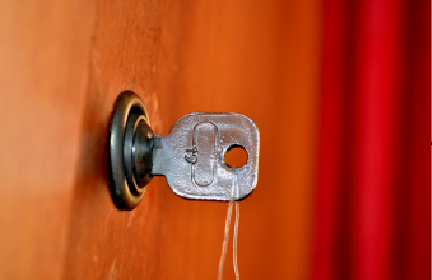 When you are not sure whether your current locking system is good, call a professional locksmith for help. They will send a team of experts who will assess the security situation of your property and suggest the necessary measures required to make your property more secure.
By hiring a professional and seasoned locksmith, one can give their mind peace knowing the security of their property is in the right hands. So, make sure to do thorough research before hiring a locksmith for your property.
If you are looking for a locksmith in your area who can provide services that you require, then you are in the right place. You will find here the best locksmith for all your lock-related needs.
Tags:
Find Here locksmith
,
looking for a locksmith
,
professional locksmith