When it comes to creating a wedding video that makes a statement, every passionate, captivating, and beautiful moment matters, you can search for a videographer that will take charge of all of these moments. Wedding videos are your forever cherished moments since you'll find yourself watching them now and then to savor each wedding moment, from the vows and kiss to how lovely you two looked on your wedding day.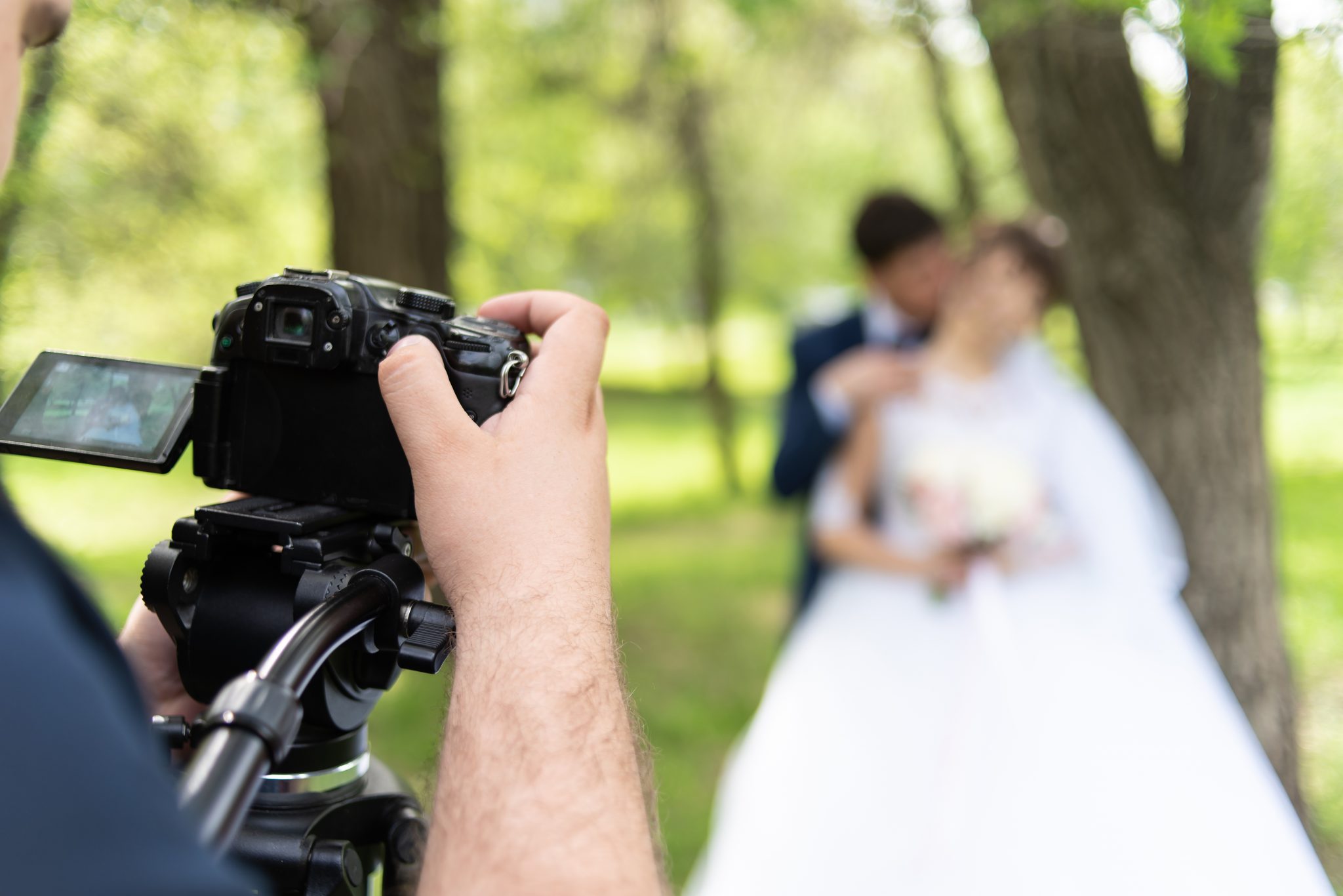 But finding the appropriate videographers near you who can meet your expectations may be difficult, so if you want an example of a typically experienced videographer, check out the page for Sound Originals and see what they have to offer. Also, if you've been wondering what factors to consider before selecting a wedding videographer, you've come to the right place. 
This article has some considerations before hiring wedding videographers near you to help you have eternal moments, where every moment is taken seriously, with the kind of passion and love you have for your spouse. So, below are some points you have to consider:
Make Sure They're Experienced Videographers
Thanks to technology, you can now preserve the best day of your life on film. But what if the video is captured on low-quality visuals, and the angle is so distressing that you wonder if hiring a wedding videographer was even worth it, with all that terrible sound and bad picture quality? The mere concept of this should encourage you to hire a professional photographer. You should conduct your research and ask the applicants you've picked to present you with some of the work they've done in the past; if you're satisfied, why not hire them?
Check The Videographer's Reviews
Reviews are a good method to find out if a videographer has a lot of experience. You may be tempted to choose an amateur videographer because they are adept at marketing themselves, and upon checking their website and reading the evaluations produced by other prior customers, you'll know if you should hire that Videographer.
Consider Whether They Can Provide The Type Of Video You Want
Before you engage a wedding videographer, you should find out if they can provide you with what you want – the style of video that you desire. You may wish a storytelling video of all the emotions of the wedding are captured, a music video with just a matter of visuals with music playing in the background, or a candid video with a natural feel to it with a lot of interactions from the guests, speeches, and vows. You can choose what you want and then look for the right videographer to hire.
Consider If They're From Your Area
If you want to have the best wedding video, you should consider hiring a local videographer. A local videographer is more familiar with the area in terms of the ideal angles for correct lighting, which is an essential component in the production of the wedding film since you'll want your filmmaking to be as natural as possible while also being beautiful. Also, Having a Ring Light Can Greatly help in Lighting Perfect Wedding Photo
Check To See If Your Videographer Is Licensed To Fly Drones
Consider hiring a videographer with a drone license; so, you don't miss your best moment shot over the stunning scenery. Perhaps your venue permits for drone operation, and you want your film to be filled with breathtaking vistas recorded from above. It is something you probably have to consider once you learn that your venue permits you to set up drones.
Consider When They'll Deliver Your Video
Your wedding video is a crucial part of your life and relationship, and you want to be sure that no videographer has to play hide and seek before delivering the footage to you. Find out when you can expect the video once done. Make sure to know their location so that if they don't stick to their given schedule, you can take legal action against them because, remember, you have paid a deposit already. Consider selecting a videographer who can deliver the footage within the agreed-upon time frame, and such a videographer can only be professional.
Conclusion
Your wedding is supposed to be one of those special occasions that you want to be perfect, and you wouldn't want a videographer to ruin it for you. As a result, there are a few considerations that you must make before hiring the one and ensuring that your best moment is in the right hands where everything is pictured with quality.