One of the greatest things about being an adult is the fact that we can drink alcohol. If you like to drink it often, maybe you should consider installing a home bar. Home bars are awesome for throwing cocktail parties, and they can enrich your house, making it look better and more modern. If you do decide this is something for you, here are some things you should know and a list of everything that you need.
Know the two rules first
There are two important rules that you should be aware of. First of all, if you're already spending a fortune on alcohol, don't buy something only to impress guests, but rather purchase what you enjoy the most. It would be such a shame to invest in something you don't even get to take delight in that often. Sure, it's nice to please your guests as well, but they're not at your house every day like you are. You're your home bar's main customer. Please yourself before anyone else.
The second rule is to start small and grow gradually. You don't have to drop a boatload of money at your local liquor store as soon as your bar gets functional. You don't need a variety of liquors right away, so start with the ones you have experience with. Don't worry, you'll learn more things and you'll become a better mixologist over time.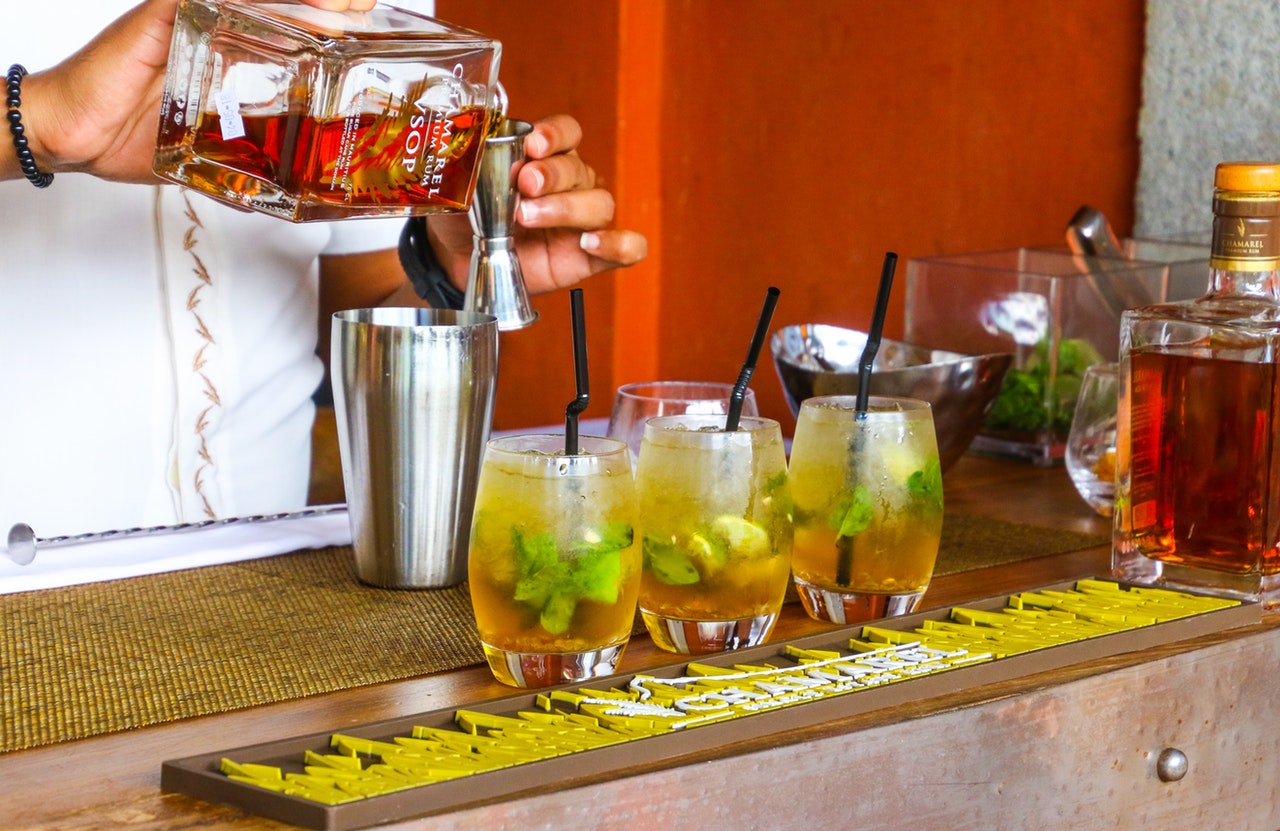 Alcohol
When you start spending on alcohol for your bar, you need drinks that go in most cocktails. For instance, you can check out different types of gin online, which is a great liquor that you can combine with many other beverages to make cocktails that are remarkable. Vodka, whiskey, tequila, dark and white rum –there is a big list of liquors you can provide your bar with. Yet, the several ones mentioned here are definitely the essentials. It's not a real bar without them! 
Mixers
Let's see what some basic mixers are! There's club soda, sprite or 7-up, tonic water, cola, ginger ale, orange or cranberry juice, as well as tomato (yeah, that's right!) and pineapple juice, and maybe some Angostura bitters. All these sodas and juices are amazing for different kinds of cocktails. Here's a list of the most popular cocktails, if you want to see what people tend to order the most worldwide. A dry martini, margarita, mojito, mai tai, and many other ones – learn the recipes and make them all for you and your guests.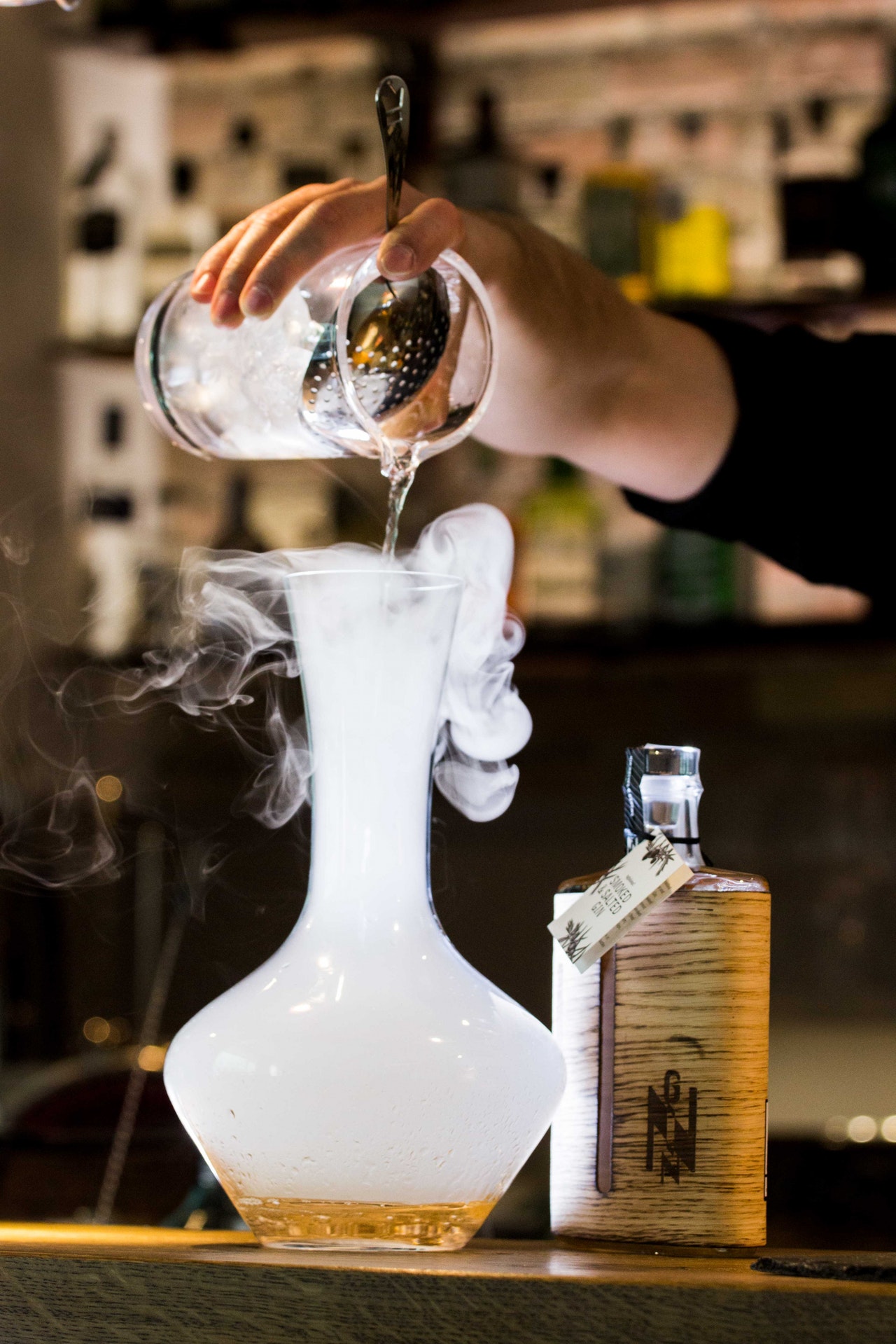 Garnishes
As you sip your drink, you can also have something to nibble on. Garnishes are good for this or if you want a bit of decorative panache. They enrich every drink and make it look easier on the eyes. For every type of drink, there are different garnishes. You can have a lot of fun adding them! For example, citrus garnishes like lime or lemon go great with tequila-based cocktails. Olives and onions are combined with the ones that are gin-based. Also, we should mention that you have two options, to prepare the garnishes that day when you're throwing a cocktail party, or to get a designated bar area with a fridge where you'll put all of them.
Glassware
Don't forget to think about glassware and other assorted accouterments. If you want your bar complete, you'll need all the proper tools. Get specific with your glassware. You might need martini glasses, red and white wine glasses, toothpicks for the olives and onions, a martini shaker and strainer, etc. When it comes to bartender tools and equipment, there are many things to think of. Inform yourself well about what you need in order to obtain everything. 
Being a mixologist is a fun hobby, and having your own bar at home is quite cool! You can throw parties and impress your guests, or you can prepare different kinds of drinks for yourself and enjoy alone. Today, it's very popular to have your own home bar, so if you feel like installing one, know that it's the right time!