Winters are always special. The colder temperature in winters has now become a norm along with squirrels, dry fruits, bare trees, and the sun that seems to vanish at 5 o' clock.
This annual cycle seems to reflect in our daily lives as well. The temperature definitely changes in winter but there are certain changes that occur in our lives, houses and it even affects the way we want our spaces to look. While we welcome the winters, there are also some changes in our lifestyle that happen because of the changing weather.
Following are some must-have home-changes and home improvement tips that we hope are beneficial.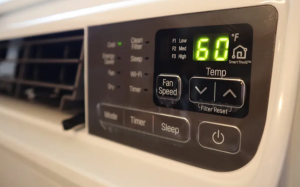 Installing a geyser
Geysers are very important and they play a major role in our daily life especially during winters. Nobody wants to shower with freezing water in winter, therefore, geyser service proves to be a lifesaver. Geysers quickly warm the water and make it very easy to take a warm and cozy shower anytime we desire. Geysers have now become mandatory in our lives because taking a shower is a herculean task in winters but, fortunately, geysers have got our back.
This change in winters is a must and definitely useful.
Investing in a heater
The freezing cold in winters is not easy to survive without a heater. Heaters play a significant role in winters in terms of warming our homes and saving us from the cold. They are a reliable way to heat our houses and make them warm. Warmed spaces are very beneficial in all regards, during winters because cold temperature can make us fall seriously ill in winters by affecting us with virals like flu and cold but these issues can be easily avoided and solved by the simple use of a heater. Heaters are also very useful to provide us a warm space in these freezing times. Therefore, investing in a heater is a change that is a must needed in winters.
Change the air conditioning system
Most air conditioning systems typically last for 12 to 15 years. But some systems are already dead and damaged at 10 years. One of the biggest reasons is due to poor maintenance of the system.
Before the weather starts to turn extremely cold, take this chance to change the system's filter to protect it from damage. Having the system checked by an HVAC contractor is recommended.
Clean your gutters
When the gutters back up, they begin to overflow, resulting in creating a big mess around your house because the water starts running down, speeding up the deterioration of your house's exterior.
House cleaning
While this tip might not be the easiest to do in winters especially when laziness takes over but it is at the same time very important. Cleaning your house includes doing essential tasks like carpet cleaning, dusting, cleaning the floor beneath the carpets, and cleaning the windows. House cleaning will help you get rid of all the dirt piled up from the previous season.
We hope these tips are beneficial for you in winter. Happy reading!