Find The Right Housekeeping Service Provider With These Insights
Imagine picking up the phone, dialing a single or double digit number and saying hello Housekeeping!! The respondent will listen to your request and ensure that it is taken care of. Unfortunately, life is not as easy as a suite life, but fortunately finding the right housekeeping service or security guard provider for your home, office, hospital or shopping mall isn't that difficult either. Here are some insights to enable you to find the best housekeeping services in Kolkata.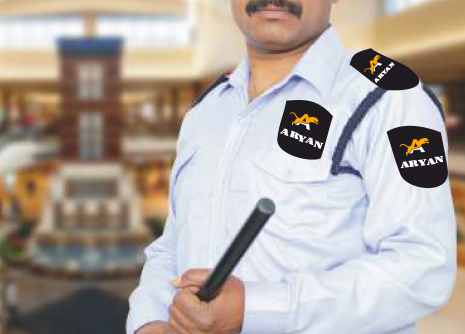 Take Referrals
Trust is a vital aspect when you appoint any employee, whether it's your sales manager, a maid or a security guard.  Taking and cross-checking the company/employs' reference from the past employers, could be the first level of establishing the trust between you and your employee, says a security guard in Kolkata.
Interview Individual  Employee
A good housekeeping service provider screens all their employee and sends them to you upon understanding your requirement. However, you entrust your professional/personal life to them.
So, ensure you have a one to one with them before hiring. The process might get tedious when hiring a hospital or shopping mall housekeeping, as you will be interviewing multiple employees, but totally worth it.
Check communication skills
This is especially the case when you are looking to hire a corporate firm, shopping mall or hospital housekeeping staff. Their presentability and communication skills will reflect on your overall credibility.
A member of housekeeping staff who is educated, helpful and well informed, could help your consumers as and when needed, making a good impression.
Test/Check Their Training
While skills like cleaning, washing, stocking etc. could be acquired. Other skills like plumbing, gardening needs special training.
Imaging hiring security guard services in Kolkata and getting to know that the guard at your doorsteps has no combat training and is incapable of using a gun or any other weapon. In all honesty, a guard who cannot proactively protect you or your valuables, when the time arrives, is of no use.
Technical Soundness
In today's day and age of digitization, a basic knowledge of computers, smartphones and generic software is a must. Almost everything from the swinging doors to the lifts, from the entry logs to data entry is governed by electronic systems nowadays.
Which makes it all the more important for the employers to have varying degrees of knowledge about such systems. Let's say you opted for electronic security services in Kolkata. While the service provider is prompt at responding when an issue arrives, a lot of precious time goes in vain waiting for their team to come around.
What if, the employee who is in charge of handling your electronic services is adept at handling small issues on their own. Their training in operating and managing small issues would not only save time but ensure that everything runs smoothly always.
Check Company Policies
Every housekeeping services in Kolkata or security guard services in Kolkata will have their own set of policies regarding their employees. While you look into the terms and conditions, such as insurance policies when you hire the company, it is important to dig little deeper, especially when you plan to be associated with the company for long.
Do check their policies in order to ensure fair play, for example, does their hiring policies include a police verification. Does there employment policies include insurance for the employee, medical help for the employee or other such things.
For one it ensures that you are dealing with a company who is fair in its dealing and most importantly a part of your employee's comfort depends on such perks, and it is a well-known fact that a happy employee makes for a happy company.
Now, that you have these insights, what are you waiting for? Go find yourself the right housekeeping services in Kolkata.
Tags:
housekeeping service
,
security guard service
,
Smartphones