Dressing up is actually the new way of people defining themselves or we can say it is yet a new method for an individual to portrait their personality. Nowadays a person is known for its way of styling and the way they carry out their outlooks says Alka Sham. Sticking to this concept of wearing clothes, humans have adopted the idea of dressing up finely. People have transitioned their way of clothing as per the occasions, whether be it party, office or casual looks.
The way a person carries out their clothes is the new way of describing what a person is, in fact, it has shifted as an ideology of classifying a person's lifestyle. If you dress well, you'll fit well into the category.
With the modern era the way of styling and getting glam up has too changed, a lot more innovative ways have been developed and introduced to style your clothes even if you don't have much, thanks to the influencers we have.
Keeping the facts and given the mindset of today's generation it has almost become an absolute necessity to dress well. Your way of dressing up states almost everything about you, even without you speaking or uttering a single word from your mouth.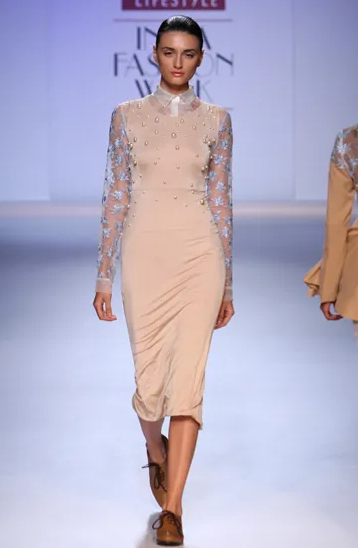 Wearing stylish clothes is a status symbol since a long time. One could enhance one personality, eventually one's identity by dressing up well. Nowadays, looking stylish has become a key for success says Alka Sham.
In ancient times, clothes were worn to cover yourself to protect yourself from the changing environment and climate change and did not reflect any sort of fashion. Secondly, human beings use to wear different types of clothes for modesty. Thirdly clothes worn along with specific jewellery of the region reflect a social relevance of the people. There is an example of the former king of the region who use to wear a crown whenever he goes out so that the people could remember him as an erstwhile ruler of their estate who was thrown out of his palace by his opponents.
The importance of wearing clothes and different accessories has changed a lot nowadays. The people are identified according to their dressing sense which was recently published in a magazine by us for instance in olden days, women wore tight undergarments and clothes. Now, women are not shy, they have transformed. When we see the tribal community, we look at them with suspicion and think that they are from a different world. Their clothing is peculiar which is very significant and relates to their religion, lifestyle, their interests, status and other habits. It is similar to western people which reflects in their dressing.
The clothes one wears sometimes relate to the information which he wants to convey. You're dressing act as a powerful communication tool by transmitting your thoughts from the choice of clothes. The clothes worn by the person bring in confidence and skill as well as it gives a good first-hand impression says Alka Sham. Clothes undoubtedly enhance the personality of the person and certainly the attitude of other people towards the person. Following are some tips of your mindset for fashion to accomplish your goal to leave a perfect first impression. One can try different colors and styles to make your own brand. One should have the expertise of using vibrant colors and look fashionable which lays a good first impression. Pick out colors carefully of your clothes.