How Indoor Netball Is Different from Its Outdoor Version?
Indoor netball, as the name suggests, is different from regular netball in the sense that it is played exclusively indoors. This variant also has a faster pace to it as the number of playing stoppages is reduced and the ball is prevented from leaving the court owing to a net surrounding the court on all sides. While outdoor netball has been popular over the years, its indoor version has also started gaining popularity owing to the various advantages it offers over the former. If you are also planning to start playing the game professionally, there are various aspects of the game you should be aware of.
Types of Indoor Netball
While traditional netball is divided into variants such as indoor netball, Fast5, and for children, indoor version of netball is further divided into variants including the following:
1. 7-a-side
The 7-a-side type is also called 'action netball' and is quite similar to the original netball where the court is divided into thirds and the seven players are positioned to their set places. The players need to shoot from inside the shooting circle and are given only 1-point shots. The only way this version is different is that the game is divided into 15-minute halves with a three-minute break in between.
2. 6-a-side
This version of the game has six players per team consisting of two attack players, two center players, and two defense players. The court is divided into halves and the scoring includes shots inside the circle with a value of 1 point and the one shot outside the circle to be of 2 points. This changed scoring system makes this version of the game faster and highly competitive.
3.  5-a-side
There is another version of 5-a-side wherein the players are allowed to move throughout the court except in the shooting circles which are restricted for some attacking or defending players.
Benefits of Playing Indoor Netball
Like other indoor sports, indoor netball offers several advantages in contract to its outdoor counterpart. These include the following: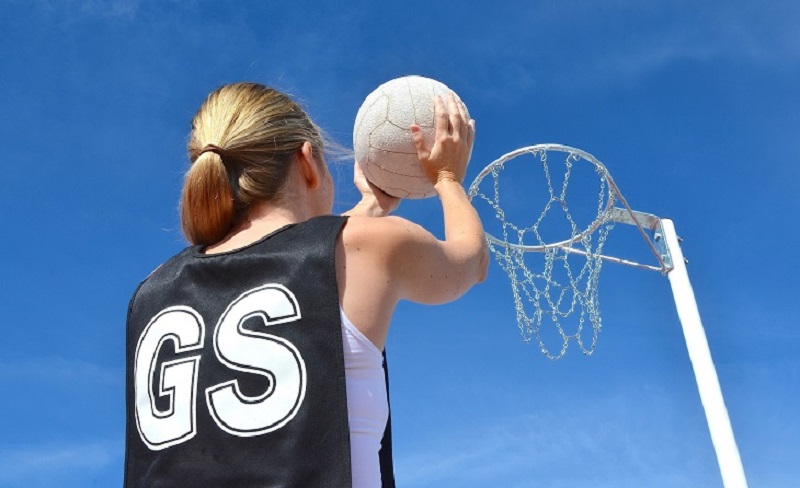 Indoor courts are marked by the desired amount of lighting and a more controlled environment. It provides an optimal playing environment to the players as opposed to the extreme heat or cold temperatures outside.
The match is also saved from the disruptive elements of nature, such as sudden rain, harsh sun, strong winds, and so on that can spoil the net.
With a limited and smaller area, the players tend to develop more speed and agility in an indoor environment.
In addition to these benefits, playing netball in general is a full-body workout. It helps in developing strong leg muscles capable of doing short and sharp leaps and sprints, improves agility and flexibility, and develops upper-body strength with catching and passing actions. The sport is also beneficial for developing good hand-eye coordination. One needs to have good endurance and rapid speed to maintain pace during the game, and core balance and stability during defense and attack. Since it is a mental game as well, the player needs to have quick and smart decision-making abilities. Cross-fitness is suggested to develop strength and agility in the body. If the various aspects of this sport have inspired you to pursue it, you can find various institutions or courts around your area where training is provided. Such professional courts are also equipped with the latest equipment needed and provide an engaging environment for pursuing the game. You can search online about various trainers and courts in your vicinity.
Tags:
indoor netball brunswick
,
indoor netball craigieburn