How Transfer Cases Work And The Problems They Face
Those who possess a four-wheel-drive vehicle, they do not only have to deal with a transmission, but also with a transfer cases. In the absence of a transfer case, your vehicle will unable to switch from two-wheel to four-wheel drive mode.
Let's explore more about what a transfer cases does, basic problems and their maintenance with the experts of Mantrans.
Purpose of a Transfer Case
The role of this component is to allocate engine power to all four wheels. While driving a car, the front and rear wheels are unable to move at the same rate of rotation. Usually, this wouldn't be a problem if your car is powered by only two wheels. However, the case is not the same when the truck or car needs to be powered by all four wheels. What the transfer case does is attach both the front and rear axles and coordinates their speed of rotation.

Types of Transfer Cases
Transfer cases were initially divided into two different versions and i.e. part-time and full-time. In part-time versions, you are allowed to switch from two-wheel-drive to four-wheel-drive when required. This could either possible by locking the centers or doing it on-the-fly from inside the car or truck.
Full-time versions are in four-wheel-drive continually and carry instruments to compensate for driving on hard, smooth surfaces such as a highway. Few fresher vehicles possess a hybrid or computer-controlled system which can easily change between two-wheel and four-wheel drive depending on the road conditions.
Common Transfer Case Problems
With time, transfer cases can obsolete and break down, all depend on how you utilize your vehicle. Majority of the problems show up as almost similar to the following four symptoms.
Similar to transmission, the transfer also consumes a lubricant in order to keep parts running smooth and seals working accurately. With time, these seals may wear and dry out and start leaking. If you're not alert, you possibly lose fluid in great quantity to cause insufficient lubrication and loss to the internal components.
Popping out of gear is a symptom of serious core problems. It shows that your gears have worn to the edge where it can't keep the car in either two-wheel or four-wheel drive. The problem often arises on regularly as the gears wear out over time.
Similar to popping out of gear, odd noise is a symptom that a part is damaged or lacks lubrication. If you possess a chain-driven transfer case, it may possible that your chain is broken, strained or misaligned.
Motor failure
In a few latest vehicles, you will find a motor that makes shifting in and out of four-wheel drive stress-free. It's common in automobiles with advance-controlled, road-sensitive shifting systems. If the motor stop working, then it will be impossible to get into four-wheel drive when you actually need it.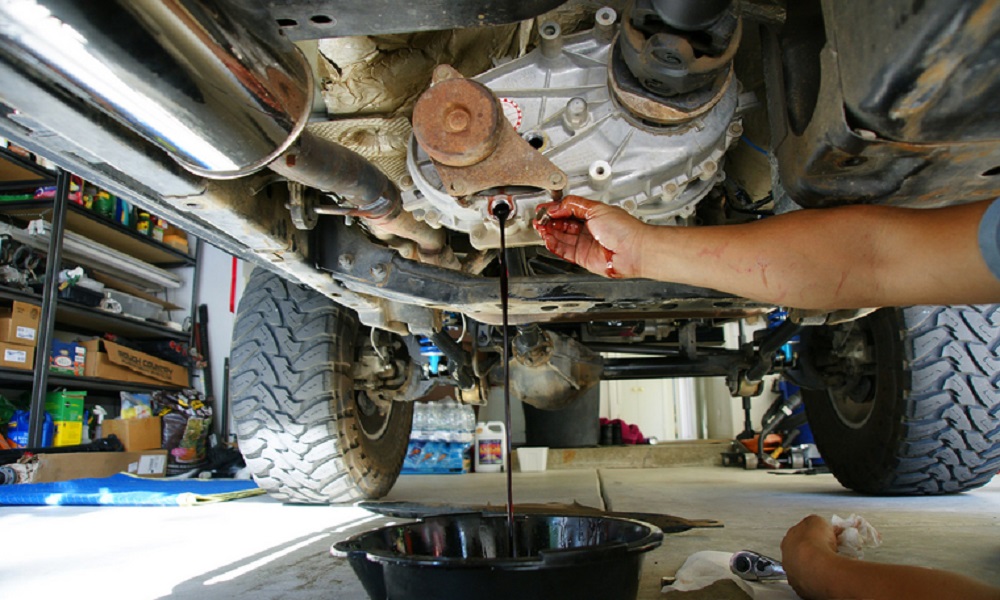 Transfer Case Maintenance
Transfer cases are usually do not create trouble, however, they do require maintenance on regular basis. The main maintenance that almost all transfer cases required is a fluid change. Similarly, like engine oil, fluid can get polluted over time as additives break down and lose their efficiency. The maintenance break depends on your manufacturer's reference. If you utilize your vehicle for pulling, you actually required to increase your fluid change interval.
Final Words
The experts of Mantrans encourage you to explore more about what kind of transfer case you have and its maintenance as it will help you use it efficiently and keep it working in a good condition in the long run. However, in case you find problems with getting your automobile to run in four-wheel drive, then it's advisable to take it to experienced professionals.
Tags:
transfer case maintenance
,
transfer cases
,
Transmission
,
transmission vehicle