Social media holds the crown of marketing for the business world these days. It has become a significant element of our lives, and thus the industries have very cleverly utilized the platform for its cause.
Fortunately, it has come out to be a blessing for marketers in promoting their businesses and launching products and services. From the popularity of social media, what has also taken prevalence is the influencer marketing or influencer outreach that helps marketers revive their content marketing plans.
But before we head over to a more in-depth insight into how it helps in revival, let us first understand the concept of influencer outreach.
 Influencer Outreach – Meaning 
"Influencer outreach is a fashionable way to lead your audience into the path of brand awareness and elevate your marketing campaigns."
Influencer outreach is a strategy used for marketing campaigns. A known person of elated social standing such as a celebrity, public figure, a known blogger, vlogger, or else helps your brand in promoting an event, product, services, or merely any cause. Influencer outreach experiences a growing demand as it has become one of the most robust marketing tools for companies who wish to see quick results.
Social media has a flair of its own where users get attracted to the variety of content present, which eventually influences them for your cause. Viewers have a tendency, i.e., to follow their idols through social media in order to know their life events. This reason in itself invites the user to the influencer's social media handle and gets attached to your brand, too, along the way.
Now that we know what influencer outreach is, it is essential to understand the factors that determine the kind of influencer that fits your brand purpose. Some of them are:
What is the tone of your brand?
What are you seeking to promote through influencer?
What are the similarities between the influencer and the product?
Does the influencer have an audience that fits my requirement?
How experienced is the influencer to promote the product?
How many followers, likes, etc. persist on the influencer's social media account?
These questions will grip an answer for the queries related to choosing the right influencer.
About 39 percent of marketers and marketing agencies had planned to invest in influencer marketing in the year 2018. However, the brand investment indicated that in the same year as there was a blooming spike in influencer marketing.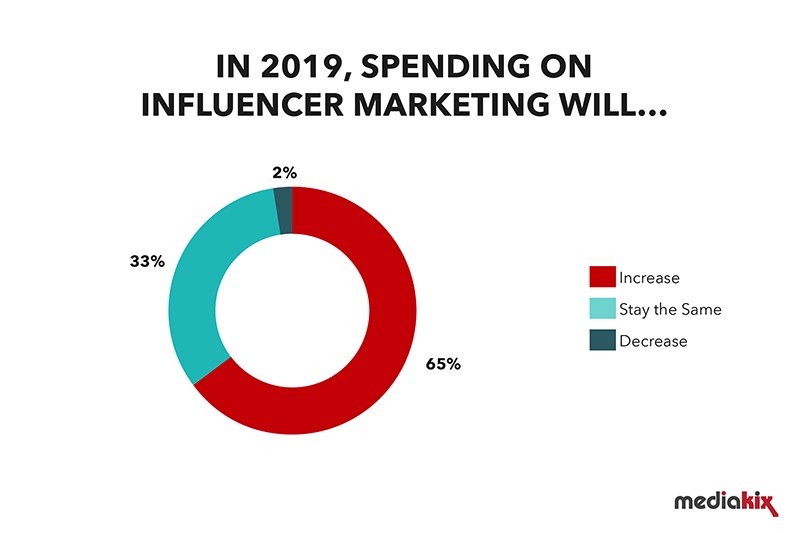 What are the Benefits of Influencer Outreach?
Influencer outreach has changed the way how marketing used to happen earlier. It is more user-oriented now that before, and results are visible to all. Every single day a new fashion picks up, and who is the captain of it? The Influencer!
There are a plethora of benefits why you should choose influencer marketing, such as:
Expands your social networking/following
Provide a platform for obtaining leads
Build a trust factor in your brand
Improves customer interaction and satisfaction
Provides opportunity of targeting a wider audience
Improves social media and website traffic
Drive more sales than before
Some detailed examples to reflect the benefits of using the influencer outreach process:
– The brand Apple has done a superb influencer marketing campaign for its also owned brand Beats by Dre. By collaborating with celebrities like LeBron James, appearing in commercials claiming he uses a pair of headphones from the brand. Apple ran such a strong campaign, and there was no surprise to see the brand becoming popular in no time.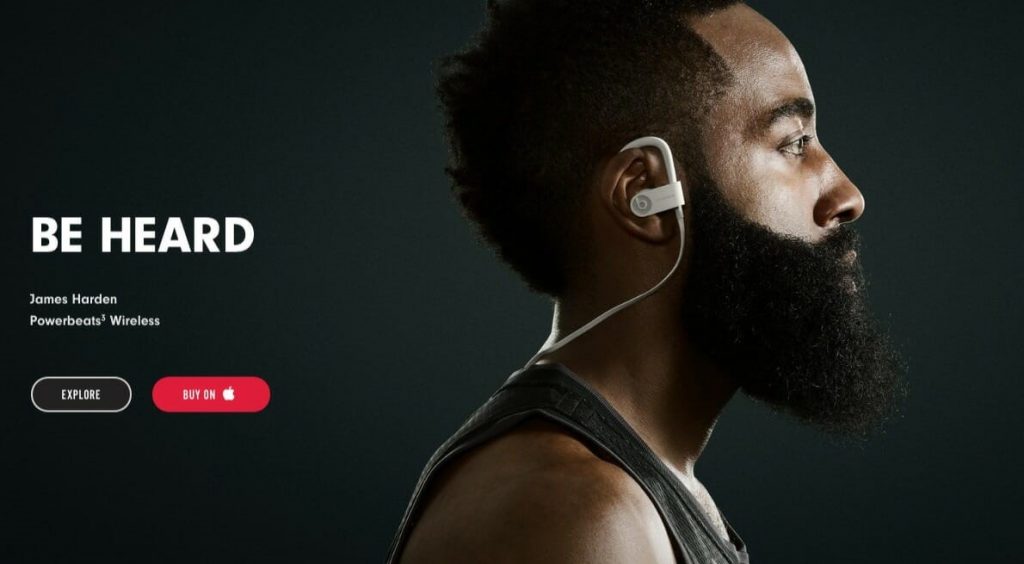 The meal kit delivery service, known by the name Hello Fresh, is one famous brand in the USA. Their influencer marketing was built by influencers like high-profile celebrities or food bloggers like Emilie Hebert. The company owns 55 percent influencer share and 28 percent market share, showing the brand holds the marketing rope in the right style. Hello, Fresh has been a success due to its influencer marketing as it welcomed ew people and widened its horizon.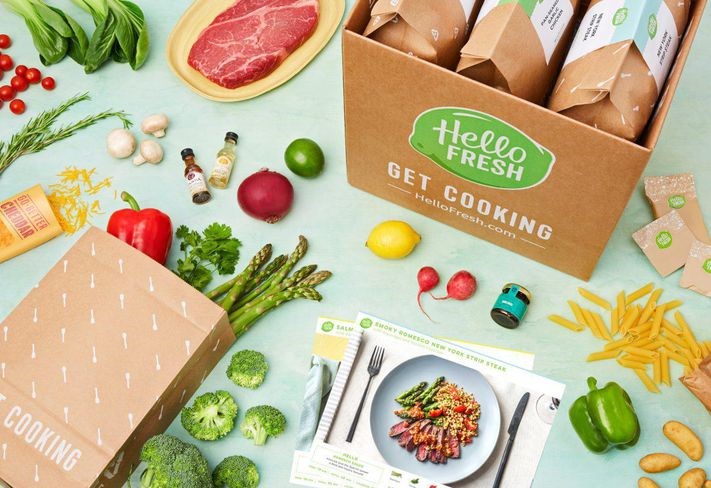 And last but not the least, Timex, the much known big brand of watches. Yes, Timex, too, adopted influencer marketing and witnessed a whooping response with its campaign called #TakeTime or #TimexTakeTime. By collaborating with 22 influencers with approximately 85,000 followers of each personality, Timex approached a broad audience in no time. It achieved an engagement rate of 7.5 percent during the campaign.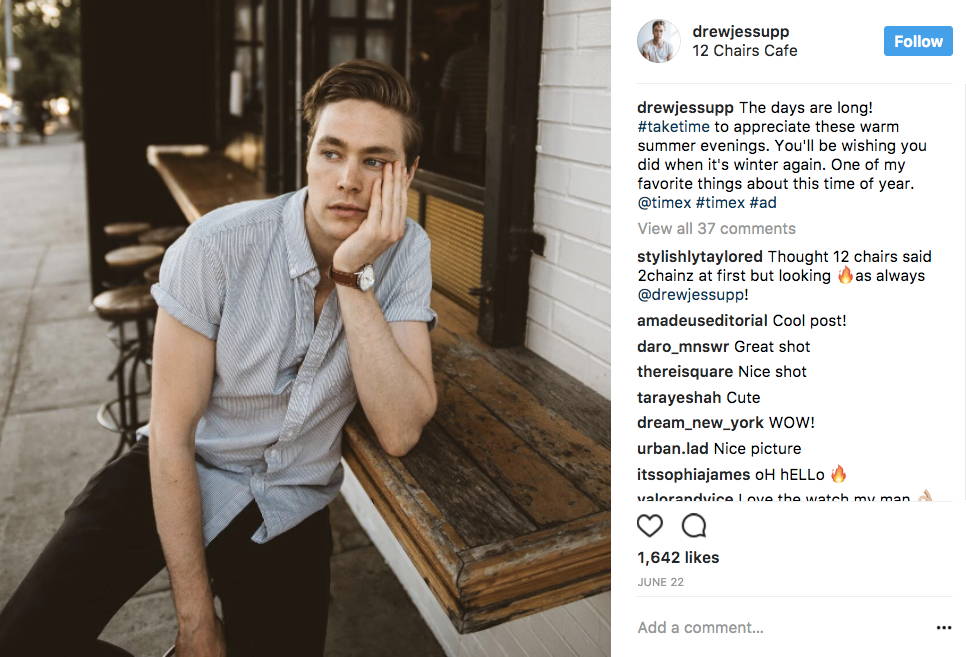 We now know the endless list of benefits and brands who raised some exceptional records and revived from the use of influencer outreach. But the question that most of us must be having is how to create an influencer strategy that works for the revival of content marketing. Let's dig out more answers until we actually become champions and excel!
Ways to Create an Influencer Outreach Strategy that Sets Your Content Marketing Campaign
Though influencer outreach and content marketing is a raging trend that has shown a quick response for many companies, it is still suggested that you choose influencers wisely and not merely waste funds for no good. Another factor that plays an integral role: the execution of the content marketing strategy.
The influencers must know what content works best for their followers and target on the same lines.
You must adequately allot the marketing budget based on fresh influencers and experienced ones to receive the targeted results.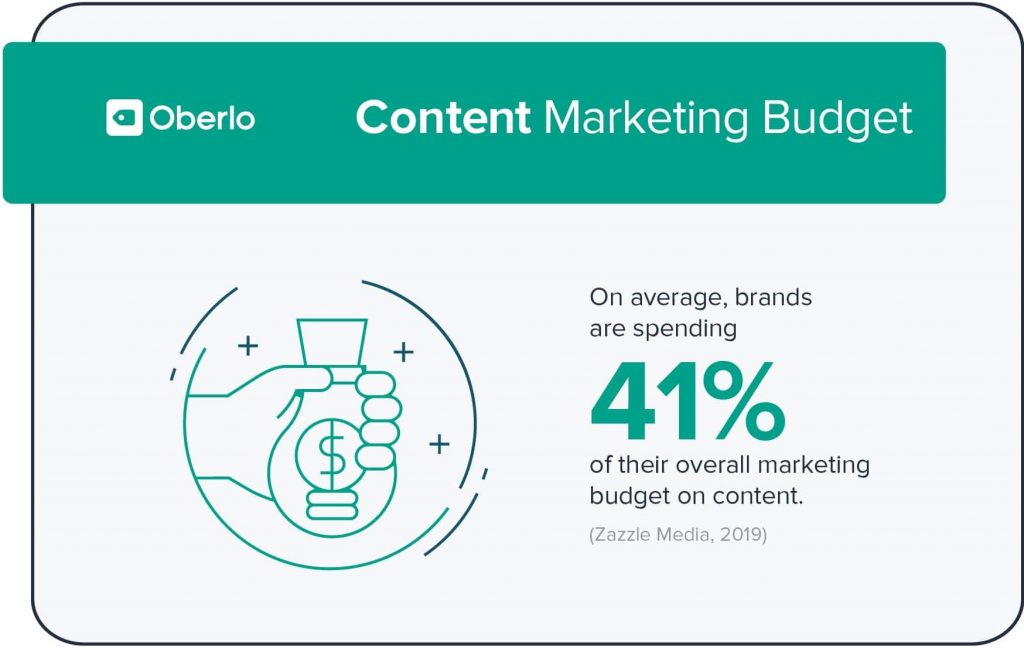 By following these steps mentioned below, you can establish a successful influencer outreach strategy.
#Step1 – Set Your Marketing Goals: As a marketer, you must first sketch the goals before initiating the plan of action. Every marketing campaign is run for a purpose, and setting the objectives increases the team's motivation to achieve it. You must set the KPIs that will calculate your success rate by the end of the campaign.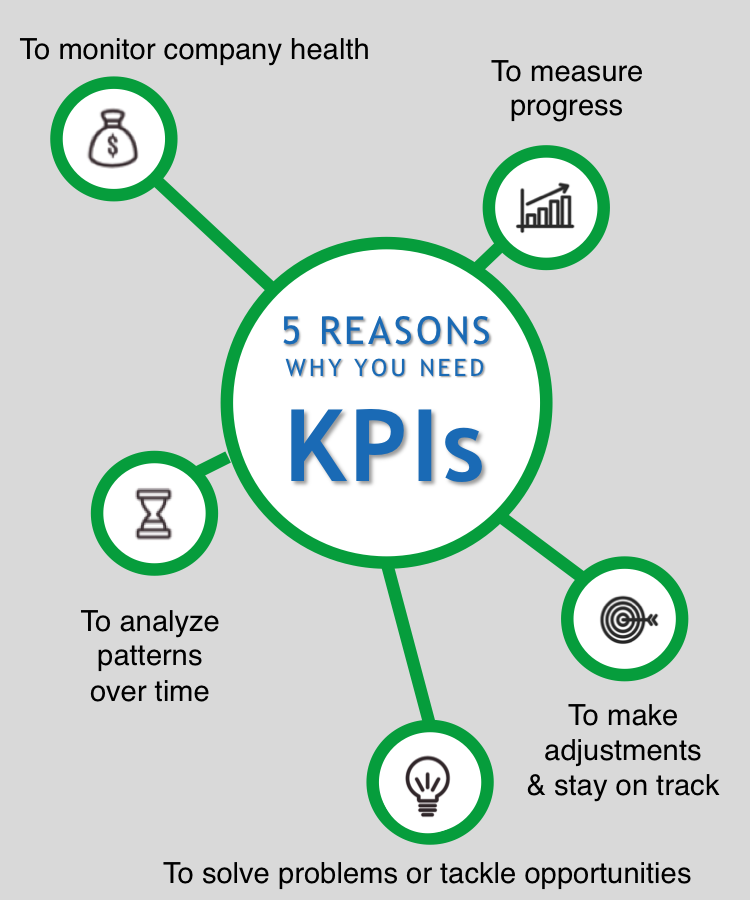 The images, as mentioned above, state the reasons why KPIs are essential. By the time your campaign ends, you will have a final result of how much progress you made, the engagement rate, sales rate, social media shares, blog views, likes and views, brand reputation growth, etc.
An aimless campaign may fail more miserably than you imagined!
#Step 2 – Choose Your Influencers Wisely: The most challenging element of influencer outreach is finding the right influencers. You may find the best of content strategy lined up, but if your influencer isn't impactful enough, you are most likely to sink. Finding the right voice is essential.  You must avoid traps that connect you to wrong influencers.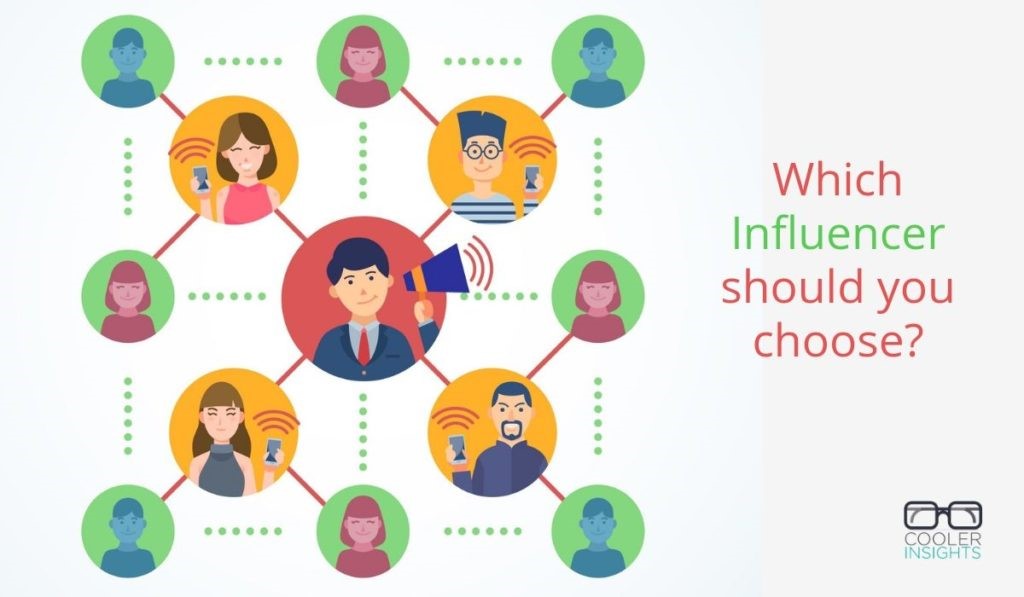 Look for influencers that sound less of salesperson and more like brand advocates. You surely need someone who can pass on the essence of your products and services to the audience with utmost sincerity. The authenticity of promotions is what sets the voice of your brand. But what should your influencer look like? Let's find out:
We have divided the influencers into four categories. You decide which one fits you.
FamousCelebrities: A known face like a movie star, sportsperson, etc. who the audience likes to associate with on social media.
Bloggers and Vloggers: Influencers who have developed their fame through social media itself. They must be having around 250K or more monthly visits and create quality content.
Fresh Influencers: The new and fresh faces that have just started their journey as influencers.
Top Class Influencers: Those with millions of followers and visitors. The audience engages well and is likely to get driven from their posts.
The celebrity influencers are expensive than the bloggers and Vloggers. Well, it solely depends on what you are aspiring to promote and how much visibility does it need. The decision should also be primarily based on the quality of the content marketing strategy. Not every time a celebrity will fit your requirement. Therefore, the choice should concern popularity among the audience and the quality of content. Find influencers that overlap the viewers and audience.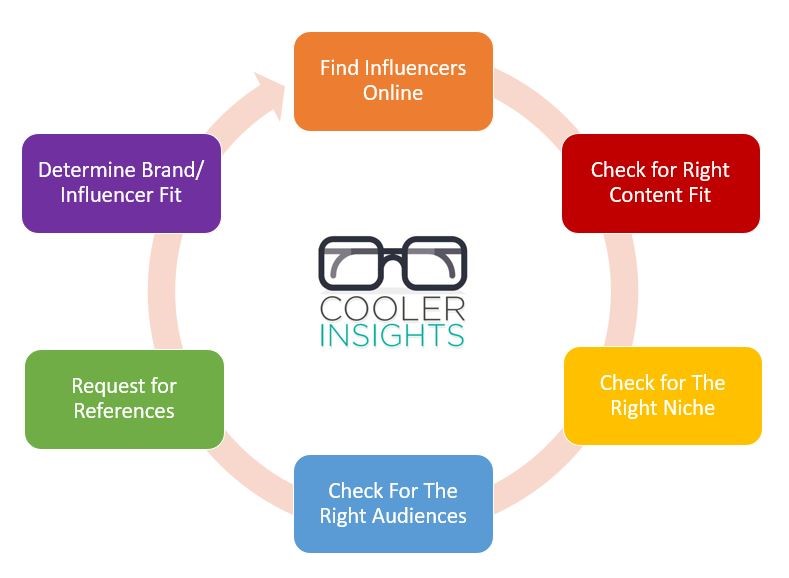 As anticipated that approximately 70 percent of marketers are making investments in content marketing activities to achieve primary objectives quickly.
For instance, if a follower sees a post of the influencer and reads onto the link attached. And finally visits the YouTube video too, as mentioned by the influencer, then he or she is likely to stick around as the interest has been seen throughout. In such cases, you should create more content of similar interest so that the influencer and the audience hold a shared space, i.e., your company. This will finally lead to making purchases in the longer run.
You can also find influencers through influencer marketing tools such as:
Upfluence
AspireIO
HyperAuditor – Top Instagram Influencers Ranking
Tweetdeck
Alltop
#Step 3 – Fix the Compensation: There are usually two methods through which marketers fix the influencers' compensation for participation.
– Sponsored Content
– Affiliate Programs
Sponsored Content: In this method, the company controls the message/ content and pays the influencers for the art of delivering it with authenticity. The one and only drawback of this process are that the influencers miss their charm of influencing and the sole of the campaign, i.e., content loses its impact.
The influencer usually discontinues promoting your message once the campaign ends. The sponsored content is only promoted on the basis of compensation for each post or message and not for weeks. Influencers try to promote their content majorly and less of your content.
Affiliate Programs: Influencers commonly appreciate affiliate offers because they get compensation for each sale they refer to the audience. However, in the case of the brand launch, affiliate programs have confined benefits because there is zero assurance of payment for the influencer. If the product is not responding well to the clients, no matter how much traffic the influencer diverts your way, their compensation will be nil.
#Step 4 – Be Active in Promotional & Content Affairs: You must aim to create content from the influencers' voice as their audience appreciates their style. Therefore, don't give a list of content to the influencer to post or publish; instead, keep them involved in content creation.
Another factor, i.e., promotions, should not be solely dependent on the influencers. As a brand, you should hold a voice even if it is less heard than the influencers. Holding the content's control as what gets published and promoted should be your ideal role during the campaign. You must educate your influencers about your objectives and reasons why this content marketing campaign is essential to ensure they understand the brand.
#Step 5 – Track Your Campaign Outcome: And lastly, you should carefully track the performance of your campaign, including influencer campaigns. Keeping track of social media posts, shared content liked, and the following posts will help evaluate your performance. You can track your campaign with the help of these amazing tools:
–       Google Analytics: The most popular one is Google Analytics, which helps track how people are keeping up with your website. You can find out various things with this tool like on which page are your site visitors right now or how much time they spent on your site, how many pages like blogs or newsletters they viewed, and much more. The power of this tool cannot be defined in a matter of a few words.
–       Social Analytics: This tool helps in finding out what factors you can improve. For instance, you can see your followers' details like which country they are located in, their interests and preferences, gender, and other factors. You can see Twitter and LinkedIn analytics, too, with the help of social analytics.
–       Campaign URLs: In this tool, all you need to do is pick the URL and add source, campaign medium, and name. Use the URL that Google creates to give your marketing material such as emails, Facebook posts, Twitter ads, and so on. Your job is done. You can now see how your campaign is performing. Google's Campaign URL Generator, can be added to your bookmarks and used at all times.
– Hashtagify: This tool is related to hashtag users. It is free of cost helps learn how to use hashtags on Twitter. By using hastagify, you can find hashtags related to your role in the campaign.
The fact that which platform has received a maximum response and which influencer has benefited you most will be a part of tracking your campaign.
Concluding Note: 
To run a productive influencer outreach, these steps mentioned above will be beneficial. They will yield higher ROI and faster sales. In the next campaign, you must include these and witness the results yourself. About 9 out of 10 clients seek content from the brand that is meaningful and communicative in tone. Therefore, with the help of influencers, you may provide a variety of content that revives your marketing strategies and overwhelms clients.