Avail these Benefits by Installing Zip Screen External Blinds at Your House
Installing blinds in place of traditional curtains is a trending option these days to transform the appearance of your home. Blinds enhance the aesthetic appeal of the home and provide numerous advantages over traditional curtains. There are different kinds of blinds for different purposes and one such type is zip screen external blinds. If you want maximum privacy and protection in your rooms then you must choose zip screen external blinds. These blinds can keep your rooms safe from wind, rain, sun's heat and insects. You can customize these blinds according to your needs. These blinds are designed with symmetrical zip, and you can keep your room weatherproof and insect-proof by installing such blinds.
What Are the Advantages of Zip Screen External Blinds?
Zip screen external blinds are available in various colours, designs and patterns. They are suitable for any external environment and you can choose these sleek square cassette box blinds to keep your rooms clean. Here, you can find few benefits of zip screen external blinds:
You can customize these blinds as per your window size, and you can ask for the perfect edge to edge fit and ensure that there are no gaps available in your windows. You can use such blinds in your bedrooms and bathroom and keep your privacy intact.
There are different types of zip screen external blinds available in the market and they have different transparency levels. So, you can choose the best one according to your needs. For example, you can choose blinds with solid fabric for your bedroom and install transparent blinds in your living rooms.
You can use such blinds for outdoor also. You can easily install such blinds with your DIY tools, and you can control them with remote control. You can also connect them via Smartphone and control such blinds through a mobile app.
You can use these blinds in different places such as patios, decks, and balconies. You can also use them in your commercial settings. These blinds keep your sitting areas protected from pollution, dust, wind, rain and sun's heat. You do not need to change such blinds every year and you can clean them with a vacuum cleaner. Else, you can also wipe these blinds with a damp cloth.
You can create a seating area in your outdoors by installing these blinds. If you do not want to invest a huge amount to create a patio in your garden, then you can install zip screen external blinds. Such blinds will change the look of your property and they will provide a complete shade to your guests also. You can save your power consumption cost by choosing these blinds.
These zip screen external blinds are less expensive and you can customize them to save your cost. They are sleek, stylish and durable, and you can replace your roller shutters with these blinds. You can use such blinds in your garden to host a party or you can create an additional seating space in your outdoor.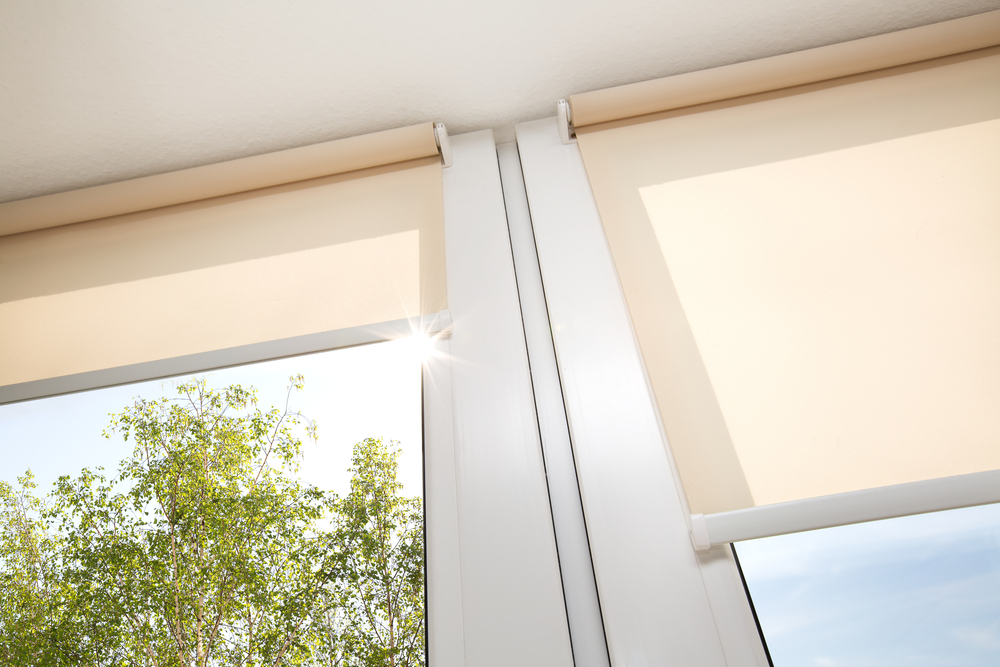 Differences Between Zip Screen and Unzip Screen Blinds
Zip screen external blinds are built to cope with intense weather conditions. Earlier, people used to install roller shutters. These shutters were mostly made from metal, and they were quite heavy. Apart from that, roller shutters used to get affected by corrosion and rust. So, it was necessary to change such shutters every two years. To save your cost and maintenance, now you have the option to install such zip screen blinds in your outdoor.
These blinds are designed with a 5mm zipper and you can close this zip to seal their edges. You can maintain the temperature and keep your space cool or hot by closing such blinds. On the other hand, unzip blinds cannot provide 100% privacy, and you cannot keep your space dust and pollution-free with these blinds.
This was a basic guide about zip screen external blinds. Do some online research and get some recommendations from your near and dear ones to choose the best blinds for your outdoor. Hire an authentic certified company for installing such blinds with a warranty period.
Tags:
blinds
,
zip screen external blinds