7 Tactics the Pros Use to Successfully Invest in Construction Business
There's a lot that goes into investing…
In the construction industry, there's a fair share of factors you must consider before investing:
Is their estimating and bidding division fast and efficient?
Where is the technology heading and is that company ahead of the curve?
Are they effectively managing their company?
Is there a project cost management system the best in the business?
These are some of the questions you need to ask yourself about a construction company.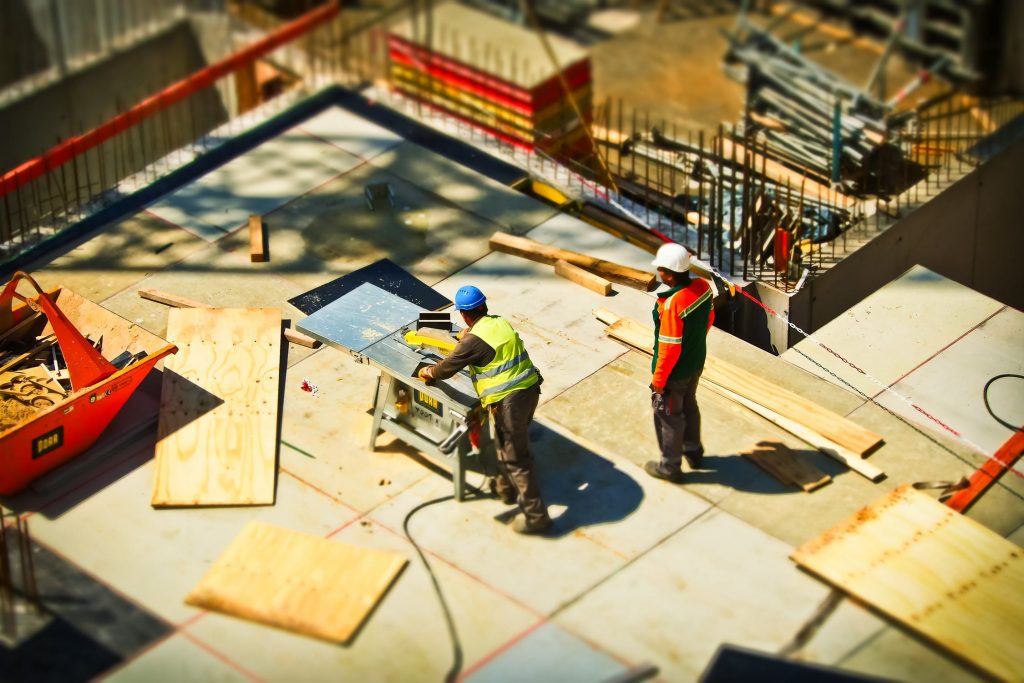 One of the most important things to look at in the construction company is their ability to win jobs.  They should have a great strategy to get project opportunities, they should have an in-house estimating team or be using quality construction estimating company, and lastly, have an experienced project management team to execute the projects.
Someone new to the industry might be overwhelmed or unsure of what exactly they need to do, but we're here to tell you that's just fine,
Because we're going to simplify the top 7 things pros do when investing.
Let's get right into it.
Having a Plan:
If you don't have a plan in place for your investment then you're already walking on thin ice.
A plan gives you rules to follow so that when the market goes through its inevitable rises and drops, you're not flooded with emotion and panic.
Letting emotions run loose during those situations is the downfall to most investors in the market. We cannot stress it enough that going into every investment with a hyper-specific game plan that accommodates every possible scenario is crucial to your success.
This includes having a level to cash out whether it's at a profit or it's at a loss, having specific targets lets you identify when to exit.  Most brokerages contain software that lets you set target levels automatically, so you don't constantly have to be checking.
Know Your Limitations:
This is where your emotions come into play, it's time to identify yourself.
Are you a patient person? Do you know how much money you're really looking for out of an investment? Knowing your strengths and weaknesses allows you to have a more realistic plan so you can go out there and be successful.
Decide on a Clear Objective for Your Investment:
Where does the investment end? There must be a crystal-clear objective for every investment you make. How much profit would it take for you to cash out? How much in the negative would it take for you to accept the loss? You may have noticed the theme so far has been to ask yourself many questions and find out the reasoning for things. This applies not only to investing in the construction industry but investing in anything.
Dive deep.  Figure out yourself and what your goal is with every single investment.
Do Your Homework, Then Follow Your Gut:
Like we stated in the beginning, there are important things to know about any construction company you invest in.
Research, research, research!
It must be to the point where you know the ins and outs of the company, this includes but is not limited to:
What technology they're using that'll grow their company
Cost of materials/equipment for economic reasons
Blockbuster business deals in the past, and potential ones in the future
And for the stock itself.
This includes many technical things but the most important are the price, daily change, and volume.
The overall goal is to be as well educated as possible, not knowing what you're investing in is a recipe for disaster and we think it's safe to say you're trying to avoid that. Research the company and take a look at their books. Meet the team and see the experience they carry.  Find out their percentage of success in estimating vs. winning jobs.  This is the biggest indicator of success. Ask about their previous projects and check their historical gross profit margins.  Are they the industry average in the 10% range?  Are they significantly lower?  Higher?  These are serious considerations when selecting which company to invest in.
Don't Overleverage:
So, let's say you do your research and have a definite plan, and decide you want to buy a specific construction company stock. All that's left to decide is how much money you put in.  And you'd be surprised how this part of the equation really brings down the amateur investor. To effectively understand this principle, you must know that it is in our human nature to be impatient, to want things now, and to be greedy. A professional investor fights all 3 natural impulses but the amateur… not so much. People new to investing or people who simply can't control their impulses give in to the obvious temptation, put in more than they can afford to lose.
Don't be like the masses, practice good risk management remember…
The markets take from the greedy and give to the patient
Keep Your Expenses Low:
Brokerages charge fees for your stock investing/trading. This is a simple pointer but still important, choosing a good broker can allow you to save a lot of money in the long term, they are not all created equally.
Here are some quality ones we've found but there are many more out there.
Diversify:
Don't put all your eggs in one basket. Spread your investments around to reduce your risk and make it more likely for you to hit something that sticks. This is a basic principle taught by many of the world's top stock investors such as Warren Buffet and Ray Dalio and for good reason. Hedging is a big part of this, it's when you invest in something to offset potential risk with another investment. To explain this let's say you invest $100 in a construction stock with a stop loss at $50, and a take profit of $200.
You want to diversify, so you invest $100 in a direct competitor with a stop loss at $50 and a take profit of $200 as well, so all in all even if one of the stocks falls to $50, the other one will rise to $150+ because it's a direct competitor.
Get it?
This is the power of diversification and it's highly recommended to practice it when you invest in your favorite construction company.
Keep Excellent Records and Analyze the Performance:
Always stay up to date with what's happening in the world. This means keeping up with the news, and what countries and businesses alike are trending towards. Analyzing your performance means documenting where your investments are occasionally, depending on how long you can expect to be in that investment. We find that this especially helps with your inner emotions and allows you to stay a student of the market, which is exactly how the pros view the market.
To Sum It Up:
Whether you're investing in construction companies, software companies, or even companies, the fundamental principles don't change. If you follow the tactics laid out for you in this article and use it as a foundation for your investing experience, you will find success.
Good luck out there, and don't forget to stay a student of the market.
Tags:
business
,
real estate